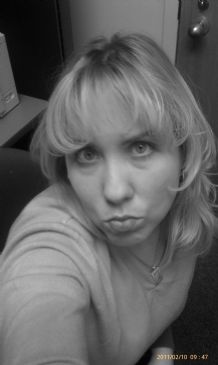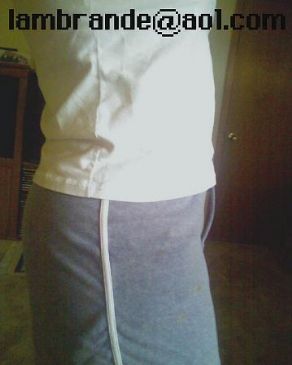 I have 16 pics in my gallery

Awards

~*~ Just Spunki ~*~
My name is Brande; I am 35 years old; I am a very proud mother of 3 children. We live in Seaford, Delaware!

I began my weightloss Journey January of 2003....I set a NYE Goal/Resolution 12/31/03.. to Start my Journey to losing weight on 1/5/04.....Met Goal 6/8/2009!!

I began my journey with Atkins, and I Walked Away the Pounds with Leslie, 1mile at a time, Every single day! Until I could do the 5mile DVD and not feel as if I worked very hard. At that point, I joined ...
My name is Brande; I am 35 years old; I am a very proud mother of 3 children. We live in Seaford, Delaware!

I began my weightloss Journey January of 2003....I set a NYE Goal/Resolution 12/31/03.. to Start my Journey to losing weight on 1/5/04.....Met Goal 6/8/2009!!

I began my journey with Atkins, and I Walked Away the Pounds with Leslie, 1mile at a time, Every single day! Until I could do the 5mile DVD and not feel as if I worked very hard. At that point, I joined the gym at work. And Fell in love with the Elliptical, My Best Friend =)

I lost all of my weight, by pure determination. I completely changed my eating habits, and became addicted to exercise instead of addicted to food.

My motivational quote I would tell myself:

Food is for survival only, Excerise cures Boredom and Stress!!!

I realized that I had to parent myself as effective as I parent my children. I became "a child" out of control. I had to regain self control, and the first month, I was in MAJOR withdraws!! I drink ONLY water, take multivitamins, and eat "Sensibly"... It hasnt been an easy road...it have had my obstacles.. i've had my relapses where i've gained some back, then had to lose it again... but through it all, as long as you can see the "Goal" in your mind, and you accept that you are not on a time line to lose the weight.. and you stay FOCUSED... you will one day reach your goal. I'm 34, if it takes me until I am 40yrs old, to get to my goal.I reached my goal once, I will do it again, in 2010!!!

It takes, Determination, Dedication, and Discipline... 3 very hard D's, to teach OURSELVES when we are our own enemy.

So Lots of Water, Excercise, and Sensible Eating... Think Before you Bite
_________________
~*~Spunki~*~
SparkFriends

SparkTeams



My Ticker:
current weight: 164.0

Interact with ~*~SPUNKI~*~






Recent Blogs:

Profile


Member Since: 11/10/2007

SparkPoints: 3,464

Fitness Minutes: 1,888

My Goals:
My Goal is to get BACK to my goal weight, I am bummed that I have put pounds back on, however, i know its all about of life, and its apart of this journey. The key part to this journey, is to know when to, Get back on the SparkWagon!! I can do it and I WILL do it.

Running back to the 130's baby!

MINI GOALS:

Start Weight: 170.0
-3 lbs
-6 lbs
-9 lbs
-12 lbs
-15 lbs (155 mini Goal):
-18 lbs
-21 lbs
-24 lbs
-27 lbs
-30 lbs
Goal Weight: 140

My Program:
Spunki's Program--- a Self taught program, done by learning my body. This is the only lifetime program, I can guarantee, that I will stick to!! Everyone has an "individual" plan... Stop paying money, for someone elses plan =)



Personal Information:
I live in Delaware, I am a Happy, Spunki, Independent Soul, who has been hurt, betrayed, and is now DIVORCED. anyway........

I am alive to tell my story, and I have survived the toughest battles, I stand up tall, and I stand Proud!

I am a Single Mama to 3 of the best kids around!!

I love my new life!!

Profile Image