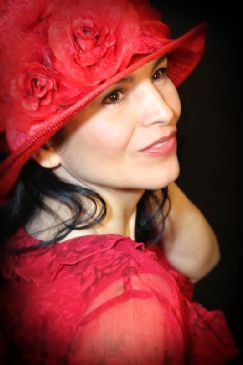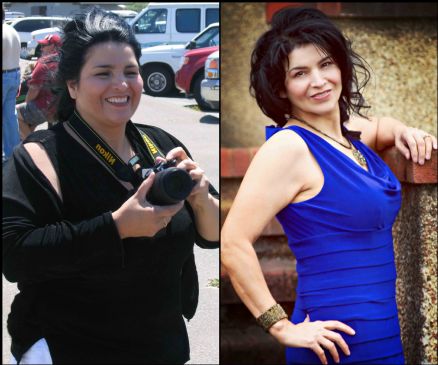 I have 20 pics in my gallery

Awards


The Best is Yet to Come!
Hi my name is Rachel. Turning 50 and finding Sparkspeople was a pivotal point for me. I joined Sparks in December 2009 and reached my goal weight within 11 months. You can read and see the picture transformations in my blog, "The story behind the Red Hat" www.sparkpeople.com/mypage_public_journal_
individual.asp?blog_id=3397066


That was 5 years ago. I kept the weight off for most of those years; sure I would fluctuate 5 to 6 pounds, but for the most part, I maintained ...
Hi my name is Rachel. Turning 50 and finding Sparkspeople was a pivotal point for me. I joined Sparks in December 2009 and reached my goal weight within 11 months. You can read and see the picture transformations in my blog, "The story behind the Red Hat" www.sparkpeople.com/mypage_public_journal_
individual.asp?blog_id=3397066


That was 5 years ago. I kept the weight off for most of those years; sure I would fluctuate 5 to 6 pounds, but for the most part, I maintained until now. I am looking forward to our journey together. When I wrote "The best is yet to come," I believed it back then and still believe it now.


"For I know the plans I have for you," declares the Lord, "plans to prosper you and not to harm you, plans to give you hope and a future." Jeremiah 29:11


~~~~~~~~~~~~~~~~~~~~~~~~~~~~~~~~~~~~~
Updated March 9,2011

My goal was to become physcially fit to participate in a 5K. I've never done something like this before but why not?

This goal was completed on May 28, 2010. "Goldendale's run/walk for life"
(See blog w/ pics)

Now, I've been running ever since!

Cascade Locks, Ore. "SternWheeler Days" June 26, 2010(See blog w/pics)

The Dalles, Ore."Fort Dalles5k Run" July 17, 2010(See blog w/ pics)

Goldendale, Wash.
"4th Annual Meth Free 5k" run/ walk. Aug. 28, 2010

The Dalles, Ore. "Eagle Indian Cross Country 5k run" Sept. 4, 2010

Beckly, West Virginia, "13th Annual Beckly 5k Run"
Oct. 2, 2010

Mary Hill, Washington
"Mary Hill Loops Run"
Oct. 16, 2010
(See blog w/pics)






Current Status:


SparkFriends

SparkTeams


Recent Blogs:

Profile


Member Since: 12/24/2009

My Goals:
1. Run Observatory Hill non stop.

2. Bring down my BMI.

3. Run/Walk a marathon with my special needs son.

My Program:
Drink my 8 glasses of water.

Track food intake


Cardio 5 times a week.





Personal Information:
My name is Rachel. I live in Washington State. I'm married to a wonderful husband for 23 years. God has blessed us with four children. Three sons and one daughter. I 'm also a homeschooling mom, a couch 2 5k trainer for our local gym, and a Special Olympic volunteer.

Other Information:
I'm a Christian. I love a good bible study and fellowshipping with others.

I enjoy photography, scrapbooking and calligraphy. Recently I made compost. :) Looking forward to gardening.



Profile Image