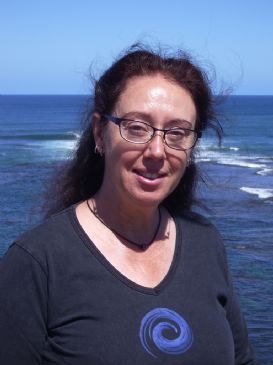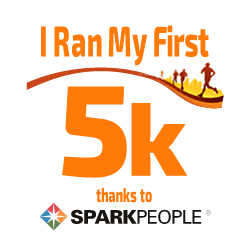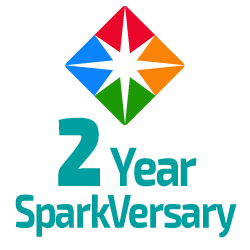 I have 3 pics in my gallery

Awards

believing in myself
"In this age, which believes that there is a short cut to everything, the greatest lesson to be learned is that the most difficult way is, in the long run, the easiest." -- Henry Miller

I started my weight loss journey in 2012, and by my first SparkVersary had lost a total of 6kg (~13lb). I celebrated my second SparkVersary on 11 February 2014 with a further 6kg loss. I'm now aiming for that 15kg badge.

This year I have increased my workout intensity, frequency, and ...
"In this age, which believes that there is a short cut to everything, the greatest lesson to be learned is that the most difficult way is, in the long run, the easiest." -- Henry Miller

I started my weight loss journey in 2012, and by my first SparkVersary had lost a total of 6kg (~13lb). I celebrated my second SparkVersary on 11 February 2014 with a further 6kg loss. I'm now aiming for that 15kg badge.

This year I have increased my workout intensity, frequency, and duration by joining the SparkPeople BLC Team and resuming the BeFit in 90 workout system.

The new lighter me is more physically strong, fit, and healthy. But my mind is still catching up with how clothes fit or don't fit. Partly because I haven't the patience to buy individual pieces, and prefer to just point to a window display showing a complete outfit and say "I'll have that one"! However, I currently don't have the budget for this, so I am enjoying re-visiting my own stored clothes and saving funds to buy comfortable better fitting exercise clothes. Who would have thought I would be back to wearing shorts!

Becoming strong, fit, and healthy is only one facet of me. It is certainly challenging to balance or incorporate all the other facets of me involving family, finances, home, personal development, business and career, and fun. But I recognise that giving up on being ordinary and being kind to myself goes a long way to polishing those facets.

"Ever tried. Ever failed. No matter. Try again. Fail again. Fail better."
� Samuel Beckett


Current Status:


SparkFriends

SparkTeams



My Ticker:
April Minutes: 2,000


Recent Blogs:

Profile


Member Since: 1/8/2011

My Goals:
Being the best me, one healthy choice at at time.

My Program:
===Food===
Eat within calorie range. Try to eat at the lower end if the weight is not shifting.

===Focus===
Being strong. I have mastered Pilates roll-ups, now I'm improving the length of time I can do planks and I would like to do at least one burpee with good form!

===Fitness===
Cycle to work/uni every day, i.e. at least 4 days/week. Attempting to improve on my time of 35 minutes.

Tai Chi 1/fortnight

Participated in a nine week Walk2Run programme (Oct-Dec 2013), involving two group and one individual session per week. I am continuing to run with this group, and I have recently joined a running club at uni, so I now run regularly four times/week.

Uni Run Club has a complementary fitness class, so I am doing this two times/week.

BeFit in 90 workout system 5/week

===Fun===
Don't see my 'fitness' minutes as exercise alone, but activities in which I wish to participate and have fun.

Personal Information:
I really dislike clothes shopping. Whereas a book shop has this kind of sucking action that gets me into the shop everytime.

Have been Book Crossing (www.bookcrossing.com) for a few years now, so have purchased few books. But with the money I've saved on clothes, I might just buy books instead :) Sounds like an appropriate reward for baby steps along the way.

Now that I am running, I have new opportunities to combine exercise with bookcrossing.

Other Information:
So, consciously exercising everyday, alternating cardio and strength, with N.E.A.T. everyday.

Profile Image