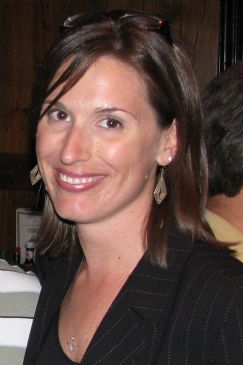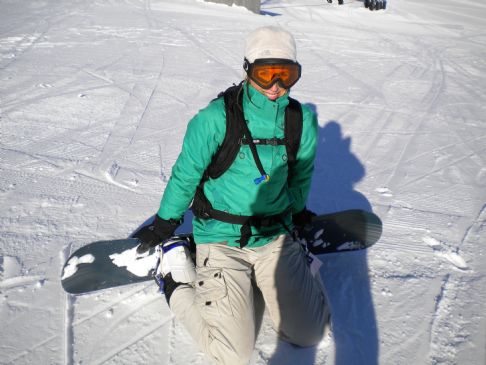 I have 6 pics in my gallery

Awards

Reclaiming Healthy Habits
Back to basics....Baby steps and incremental goals and rewards. Plan my meals and don't skip exercise more than two days in a row.

When I follow this pattern, I meet my fitness goals
- I will leave work at a decent hour (by 5:30 at least 2 days/week)
- I will go straight upstairs and put on my workout clothes as soon as I get home from work.
- I will not sit at my laptop (SPARKPEOPLE) for hours if I haven't done my daily exercise
- I will not skip a workout ...
Back to basics....Baby steps and incremental goals and rewards. Plan my meals and don't skip exercise more than two days in a row.

When I follow this pattern, I meet my fitness goals
- I will leave work at a decent hour (by 5:30 at least 2 days/week)
- I will go straight upstairs and put on my workout clothes as soon as I get home from work.
- I will not sit at my laptop (SPARKPEOPLE) for hours if I haven't done my daily exercise
- I will not skip a workout more than 2 days in a row
- I will grocery shop on the weekends to be prepared for the week
- I will track my food/exercise daily
- I will prepare my lunch the night before or take the 15 min in the am to make it (incl am coffee)



GOALS/PLAN
Jan Goals (-2 LB = 160):
Program:
Revised: Get back in the groove post vacation
Met 160, at 159 1/27/10!

Feb Goals (-6 LB = 153):
LOSE 1-1.5 LB/WK
Program
- Workout 3-4 days/wk, 350 cal burn per session.
- Keep caloric intake under 1550, 6d/wk
- Get 'Making the Cut' Ready

Mar Goals (-5 LB = 148)
LOSE 1-1.5 LB/WK
Program
- Complete 'Making the Cut' workout. Workout 5-6 days/wk. Increase intensity - 450 cal burn per session.
- Keep caloric intake under 1550, 6d/wk
- Choose an event to participate in May


Apr Goals (-5 LB = 143!)
Program
- Workout 5-6 days/wk. Increase intensity - 350 cal burn per session. Use event to focus workouts
- Keep caloric intake under 1550, 6d/wk
- Learn maintenance mode, set "call to action" conditions
- Goal is to maintain b/t 145 and 150

May Goals (-LEARN MAINTENANCE!!!!!)
Program
- Workout 3-4 days/wk. 350 cal burn per session
- Keep caloric intake under 1550, 6d/wk
- Compete in event

And for the rewards
160 - Mani
157 - Mani/Pedi
155 - Mani or Pedi
153 - Mani or Pedi
149 - Spa Day - Mani/Pedi/Facial/Massage
***Celebration required for breaking 150 for first time since 10th grade.***
147 - Hottie Jeans and a cute top
145 - Celebrate on the beach in a hott bikini

IMPLEMENT MAINTENANCE PLAN
A skirt or sundress for every two weeks maintained!
Facial for every other two weeks maintained

SparkFriends

SparkTeams



My Ticker:
current weight: 157.0


Recent Blogs:

Profile


Member Since: 3/18/2008

SparkPoints: 5,368

Fitness Minutes: 7,220

My Goals:
Ultimate Goals:
Outdoor Fitness Goals:
- I want to compete in an Adventure Race in 2011
....Road 5k's - 8/13/09 Cigna Elliot 5k, Pace 10:35, Nettime 32:53
10/10/09 Run Against Traffic in Brookline
....Begin Trail Running in the fall 2009
....Mtn Bike Race Summer 2010
....Trail 5k Summer 2010


- I want to be a proficient year round hiker
....Master basic hiking with appropriate gear
....Hike 5 New England mountains
....Do a 2-3 day spring/fall hike camp with appropriate gear
....Learn how to snow shoe Winter 2009-10
....Do a snow shoe race Winter 2010

By Doing the Above:
- I will maintain a weight near 145 pounds
- I will have an adorable, little butt
- I will refurnish my wardrobe with size 6-8 pants, retailer dependent.
-I will be healthy, strong, and fit.

My Program:
- Daily deficit tracking, shooting for a deficit of at least 3500 cal/week
- Exercise program:
....Running
....Power Yoga
....Strength Training
....Netflix OnDemand

- Trail Runnng resources
- http://www.easternnewenglandtrailraceserie
s.org/schedule
- http://www.coolrunning.com/eventcal/
-http://search.active.com/?channel=Run
ning&commit=Search&end_date=11%2F30%2F
2009&i=1&l=boston%2C+ma&mainsort=start
date&mediatype=&p=100&q=trail&start_da
te=03%2F15%2F2009&tab=events&u1=q&was_
event_search=1

My Food
- Eat clean, local and sustainable as much as possible.
....Reduce sugar and processed carb intake
....buy 20% (to start) local sustainable foods
....create a sustainable safari by which I have a routine of frequenting local, sustainable food

Personal Information:
35, 5'9", Somerville, Ma

Profile Image