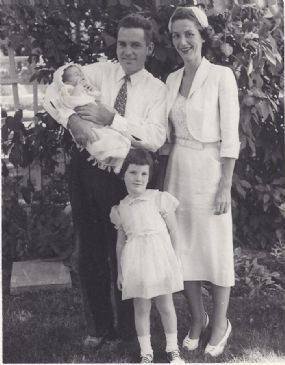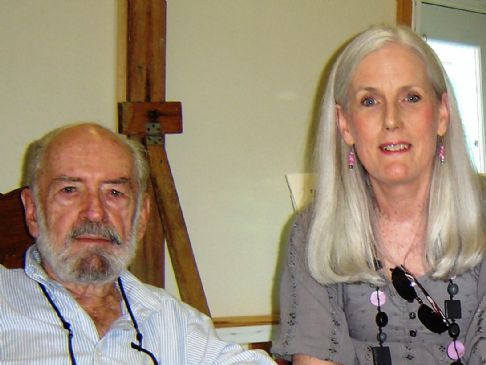 I have 48 pics in my gallery

Awards


New Every Morning
January 1, 2013 - yet another fresh start! Reset a bunch of stuff, including streaks and my trackers, and revising my goals. HE makes all things new!


October 14, 2012: Spark reentry after a long break. Will face the music of the scale tomorrow morning (I like to weigh in on Mondays) and wonder what "song" it will be playing!

June 23, 2012: Summer 5% Challenge starting. I've been stuck - maintaining is good but still not at my "happy weight." With my studies ...
January 1, 2013 - yet another fresh start! Reset a bunch of stuff, including streaks and my trackers, and revising my goals. HE makes all things new!


October 14, 2012: Spark reentry after a long break. Will face the music of the scale tomorrow morning (I like to weigh in on Mondays) and wonder what "song" it will be playing!

June 23, 2012: Summer 5% Challenge starting. I've been stuck - maintaining is good but still not at my "happy weight." With my studies completed, I'll be able to focus more on other stuff like decluttering and renovating my apartment and decluttering a few pounds, too.

March 17, 2012: Spring 5% Challenge start-up. Go Firecrackers! Will be celebrating my 5th Sparkiversary in the middle of the challenge. I want to lose a few of these pesky extra pounds by then and even more by the end of the eight weeks.

March 10, 2012: I reset my ticker today to read 66 kilo. When I started my weight loss journey in March of 2007, I weighed 76 and, with the help of Spark People, reached my goal weight of 58k in November that year. While I maintained for awhile, life continued to happen and my weight crept back up to around 63 where I maintained for quite awhile. Recently, I've had another "growth spurt" so it's time to get back on track!

February 2012: (Re)Finding my focus!

December, 2011: Winter 5% Challenge. (Isn't winter ALWAYS a challenge!?) Go Firecrackers!

Sept. 24, 2011 - Start-up of the Fall 5% Challenge.

April 21, 2011 - FOUR YEARS on Spark! Thanks Spark Guy and fellow Sparkers for the encouragement this site provides!

It's been a rough year with the loss of my mom, several bouts of illness, and a lot of traveling. Daily exercise, and constantly returning to "the plan" whenever I've strayed have kept me from gaining it ALL back. And my size 6 clothes still fit - thanks to regular ST. I'm choosing to focus on the victories!

The hymn "Be still my soul" has been going around in my mind lately - I'm enjoying relearning how to be still this Easter week.
........................................
....

November 1, 2010 - I've been maintaining at around 63K for ages but would still like to get back to 58-60. Can I make it back into goal range by the end of the year?

************************
Three years on Spark! Wow! It has been quite a ride. Here I am in April, 2010, and working my way back down to goal range (58-60 kilos or about 127-132 pounds) again. There have been a lot of ups and downs this past 18 months or so, and I don't just mean the numbers on the scale. I don't have far to go to goal range. But this time, I don't want to fall into the pattern of gaining and losing the same couple of pounds. That's my challenge right now. Goal Date: July 5!

In continuing on this journey, I'm so glad that my God is a God of first, second, third and even more chances. In the words of an old praise chorus:

"The steadfast love of the Lord never ceases, his mercies never comes to an end. They are new every morning, new every morning - great is thy faithfulness, O Lord. Great is thy faithfulness!" (from Lamentations 3:22-23) I'm trusting in his faithfulness to help me reach all my goals.
****************************************
**

Official Fresh Start Day: May 1, 2009

Okay, so it took me awhile to really get going, but I've switched continents again in the mean time and it's taken me awhile to get back to that "new normal" I talk about below! New mercies, every morning!

****************************************
*
It's February 24th, 2009, folks! After a long absence, and a 10-pound gain, it's time to get back to Sparkin' again! I'll be updating my page and goals over the next week, and plan to jump in afresh in March. I've got my 2-year Sparkiversary coming up in April and I want to be back down to fighting weight! Are you with me?

******************************
My ***Amazing*** Had-To-Post-This-Somewhere Race Record:

Run for the Paws 5K in Naples FL
January 26, 2013
Time: 39:21

Frauenlauf 7K in Degerloch, Germany
July 2, 2011
Time: 54:43

Fast Cat 5K in Estero FL
August 22, 2009
Time: 38:51:7
Pace: 12:32 MM
Place 302 of 325, 2nd in Age Group (of 3)

Frauenlauf 2009, 7K
May, 2009
Time: 52:22:7
Placed 85 of 97, 3rd in Age Group (of 3)

Beach Bum Classic, 5K in Naples, FL
March 21, 2009
Time: 39:43:37
Pace: 12:43 MM
Place 178 of 194

Frauenlauf 2008, 7K Run
May, 2008
Time: 54:18
Placed 100 of 102 :)

*********************************
THE NEW NORMAL
Hi, I'm Michelle! I've called southern Germany home for over 24 years now. I'm glad that the internet makes the transatlantic distance seem so small. In the village where I live, I work in the local church in music ministry - and in the nearest large city, I work at a language school teaching English. I love teaching and helping others to develop their God-given talents and reach their goals. I'm blessed to have so many opportunities to do those things in both my jobs.

Finding Spark People was one of the biggest blessings of 2007. Not only was I able to reach my original goal weight, I'm now at a weight I never thought I'd see again. On the "weigh" down, I realized I could make it to 128 and I reset my ticker with that goal in mind. I reached goal on October 3, 2007 (the German national holiday) and have been maintaining since then.

Here are the changes since March, 2007:

***Down over 40 pounds (18.5 kilos)
***Went from a size 12-14 to 4-6. I even have a pair of size 2 jeans!
***Lost over 65 inches from my total measurements, including 6.5 from my waist and 6 from my hips
***No more huffing and puffing up the hills on my Nordic walking workouts!
***Cholesterol levels back in the normal range
***BMI down from 27.4 to 21

At the beginning of 2007, I was starting to think that, at 56 of age, I would have to get used to the idea of being heavier. But I got a wake-up call from my doctor in January, 2007 who told me my cholesterol levels were too high. Although I had been making some feeble efforts to get in shape before I got that news, that gave me the boost I needed to start a daily exercise program. While shopping around for exercise DVD's online, I read a forum post about Spark People and signed up the same day back in April of 2007.

Five years ago, I had also been able to lose a good deal of post-surgery weight, but gradually put it back on again. The encouragement and prayers of a lot of Sparkers have made the difference this time.

I know now that this lifestyle of healthy choices is the NEW NORMAL for me and with the help of the Lord and by his grace, I'm not going back!

My new fitness goals ( updates Oct. 30, 2008):

***Up my cardio intensity - bought myself a Polar F6 as my reward for meeting goal! DONE - GREAT TOOL
***Tone and firm up the areas where the fat used to be STILL IN PROGRESS
***Maybe get back into jogging after over 20 years? Looking at a race day scheduled for June as a long-term goal. I'll keep you posted. DONE - ONLY ONE RACE SO FAR, but I'm jogging regularly again and liking (not quite loving) it!

*******************************
CARDIO Minutes:
2010 April: 1200 -

Apr: 1200 - 1148
Mar: 1200 - 1338!
Feb: 900 - 795
2009 Jan: 1200 - ???

Dec: 1000 - ???
Nov: 900 - ???
Oct: 1200 - 1209!
Aug: 1200 - 1207!
July: 1200 - 1230!
June: 1200 - 1062
May: 1200 - 1626!
Apr: 1200 - 1308!
Mar: 1100 - 1136!
Feb: 1100 - 1005
2008 Jan: 1100 - 1101!

Dec: 1100 - 1000
Nov: 1100 - 1073
Oct: 1300 - 1345!
Sept: 1300 -1363!
Aug: 1300 - 1232
2007 July: 1200 - 1230

DAILY EXERCISE STREAKS:
April 30, '07-Feb 18 '08: 310 days.
Jan 22 -Sept 1 '08: 224 days.
Current streak begun Sept. 29.

WEIGHT LOSS: After a couple of false starts, I finally got down to business in Mar '07 after the doctor said my cholesterol was high. I weighed 166 pounds (75.5 kilos) then and weighed 156 when I started SP.

UPDATE: July 9, 07 - total cholesterol down from 281 to 232, and LDL from 171 to 136!

Original goal - 132 lbs (60k)
First goal (150 lbs) met and passed May 21 '07 (148.5)



Current Status:


SparkFriends

SparkTeams



My Ticker:
current weight: 151.0


Recent Blogs:

Profile


Member Since: 4/21/2007

SparkPoints: 72,473

Fitness Minutes: 73,879

My Goals:
CARDIO Minutes (Goal/Accomplished):
April 15-30, 2013: 1000

Oct: see August!
Sept: see August
Aug: no idea, but plenty...
July: a lot! :)
June: 1200
May: 1200 (1205)
April: 1200 (1511)
March: 1200+
Feb: 1200+
Jan: 1200 +
Dec: 1200+
Nov: 1200+
Oct: 1200 +
Sept: 1200+
Aug: 1200+
July: 1200+
June: 1200+
May: 1200 - 1540 (parked the car and left it there!)
April: 1000 - 1147!
March: 1200 - more like 1000
Feb: 1200 - 1200 or thereabouts
Jan 2011: 1200 - 1200 or thereabouts
Dec: 1200 - 964
Nov: 1200 - 1212+!
Oct: 1200 - 1395!
Sept: 1200 - Goal met and passed
Aug: 600 for 2nd half Goal met and passed
July: 1200 Goal met
June: no goal set
May: 1200 - ? but probably met
April: 1200 - 1213!
March: 1200 - stopped counting, but met my goal!

DAILY EXERCISE STREAKS:
Current streak begun: April 23, 2013

Past streaks: June 9, 2010 - Sept. 16, 20

My Program:
Tracking my food and fitness on Spark!

Minimum 30 minutes daily intentional exercise. Cardio is either jogging, walking, or Nordic walking. ST three times a week, sometimes more in little spurts!

Getting enough sleep!
Packing my lunches!


Personal Information:
I'm a Christian and just completed my second Master's in Educational Ministries (Summer 2012).

I love teaching and helping others to develop their teaching skills.

Favorite song right now - Bless the Lord, Oh My Soul (10,000 Reasons) - Matt Redman

Reading in October - Revisiting some Jane Austen. Just finished P&P for the Xth time, and now Emma. Nice to have time for a bit of "pleasure reading" now that my studies are complete.

Other Information:
I'll be spending the winter in SW Florida as I wrap up the details of my father's estate. Back to Germany in Spring 2013 and then we'll see what else the Lord has in store for my future.

Profile Image