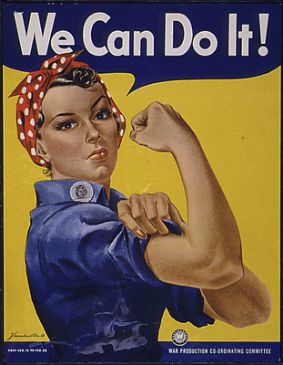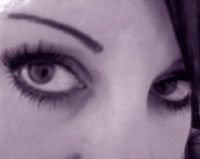 I have 6 pics in my gallery

Awards

OUR ATTITUDE is the PRIMARY FORCE that WILL DETERMINE WHETHER WE WILL SUCCEED or FAIL.~J.C. Maxwell
JULY 15, 2010
I flushed all my hard work down the toilet. Since April, I have regained all the weight I lost, plus 8lbs for a total of 17LBS!! I feel my life is out of control and when I get this way the eating also gets WAY out of control.

So what is the plan????
-Buddy up with a friend to exercise.
-Lose 8 lbs. to be down to my starting weight of 250 by July 29th!!!

Also, my plan is to purchase a bike and start riding with a friend at least 4x ...
JULY 15, 2010
I flushed all my hard work down the toilet. Since April, I have regained all the weight I lost, plus 8lbs for a total of 17LBS!! I feel my life is out of control and when I get this way the eating also gets WAY out of control.

So what is the plan????
-Buddy up with a friend to exercise.
-Lose 8 lbs. to be down to my starting weight of 250 by July 29th!!!

Also, my plan is to purchase a bike and start riding with a friend at least 4x a week for at least 4.5 miles each for a total of 18 miles a week.

Purchase either an elliptical or treadmill.

JULY 2010
7/15/10= 258.2 Starting Weight
7/22/10=
7/29/10=
JULY TOTAL= AIMING FOR 8LBS!! TOTAL LOST=

****************************************
*********************************
AUGUST 2010
8/05/10=
8/12/10=
8/19/10=
8/26/10=



XXXXXXXXXXXXXXXXXXXXXXXXXXXXXXXXXXXXXXXX
XXXXX
FEBRUARY SPARKS
2/01/10= 250.6 Starting Weight
2/08/10= 246.6 Week 1
2/15/10= 245.4 Week 2
2/22/10= 243.6 Week 3
3/01/10= 241.2 Week 4
FEBRUARY TOTAL= AIMING FOR 10 POUNDS!!!! Total Lost 9.4!!

@@@@@@@@@@@@@@@@@@@@@@@@@@@@@@@

MARCH SPARKS
3/08/10=
3/15/10=
3/22/10=
3/29/10=

SparkFriends

SparkTeams



My Ticker:
current weight: 258.2

| | | | |
| --- | --- | --- | --- |
| 258.2 | 256.15 | 254.1 | 252.05 |

250

Recent Blogs:

Profile


Member Since: 2/1/2010

SparkPoints: 0

Fitness Minutes: 60

My Goals:
Starting Weight= 250.6

My first weight loss goal is to lose 45lbs by my birthday on June 13, 2010. Second & Third goals are to look and feel great when I visit my family in California and will be going to the beach in July (would help to look & feel great in that swimsuit!)

1st Goal- June 13= 205

2nd Goal- July 1= 200

3rd Goal- November= 175

Ultimate goal?? Maybe 170? 160? 150? Don't know yet. I have not weighed in the 100's for more than 18 years, so I'll have to see what I feel comfortable with when I get there.

I weigh in on Mondays, so that I am accountable for what I eat on the weekend.

Quit smoking!!! So far, in 2 weeks have gone from a pack a day to a pack every 3 days.

My Program:
Consume within 1200- 1400 calories a day.

Will be purchasing the Total Gym. Need to work on exercise goals!! Soon!!









Personal Information:
I live in Chicago, Illinois, but grew up in Southern California.

Other Information:
2nd Week and I lost 5.2lbs!! Happy! Happy! Happy! Aiming for 10LBS in February and I am half way there...baby steps will get me there. I believe, I believe, I believe in my self.

Profile Image