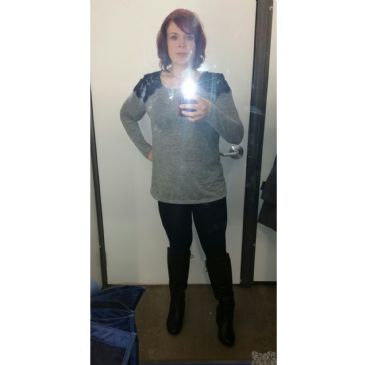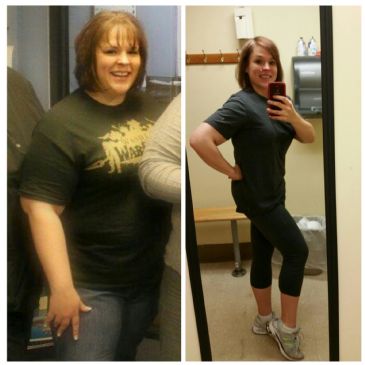 I have 48 pics in my gallery

Awards

Instagram Me! one_evil_cupcake
ISSA Certified Personal Trainer
Pinterest: http://www.pinterest.com/xsola_fidex/
Instagram: one_evil_cupcake

Focus on how far you've come; not how far you've got to go.

"It is easier to wake up early and work out than it is to look in the mirror each day and not like what you see." Jayne Cox

The voice that says you can't do it is a lying slut!

Tell me I can't and I will. WATCH ME!

The only competition you have is the ...
ISSA Certified Personal Trainer
Pinterest: http://www.pinterest.com/xsola_fidex/
Instagram: one_evil_cupcake

Focus on how far you've come; not how far you've got to go.

"It is easier to wake up early and work out than it is to look in the mirror each day and not like what you see." Jayne Cox

The voice that says you can't do it is a lying slut!

Tell me I can't and I will. WATCH ME!

The only competition you have is the person staring back at you from the mirror.

Your body can stand most anything. It's your mind you have to convince.

A bad work out is better than no workout at all.
****************************************
**********************************

****************************************
**********************************
Dear Holly,

I would have you to remember My goodness, for I have watched over you even when you felt alone, even when you felt desperate, even when you felt forgotten, even when you have been without. I have never left you. I have never forsaken you. I have been with you all of these days from the very first day you gave yourself to Me, and I have watched over you. It is true that I have allowed you to walk through some hard circumstances, but do you not know that they are making you stronger? And, do you not know that they are giving you the right to exercise the authority that I have given you? And, do you not know that they cause you to cling to Me? Your destiny is already written and it is one of victory, not failure. So, walk with Me in trust and love. Victory is assured. Be strong in the Lord and in the power of His might. Dare to believe you can be what I said you can be.

Love, God
SparkFriends

SparkTeams



My Ticker:
current weight: 137.0

Interact with XXSOLA_FIDEXX






Recent Blogs:

Profile


Member Since: 1/9/2012

SparkPoints: 31,841

Fitness Minutes: 28,291

My Goals:
I think I'm becoming a "no limits" kind of girl. To infinity.. and beyond!!

ISSA Certified Personal Trainer.



My Program:
Eat good food and some not so good for me food every now and then.

Drink LOTS of water and throw in the occasional Dt. Mountain Dew.

Work out like a beast 6 days a week, unless it's a race week. I always take 2 rest days before races.

Run, Lift, Bike

Personal Information:
I am married to a wonderful, smart, handsome, sexy geek. I have two awesome little boys. I love to sing. I love Jesus. I have an unhealthy obsession with skulls. I love shoes. I love expensive purses. I love expensive lip gloss. I love cats. That's pretty much all ya need to know.

Profile Image