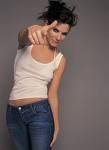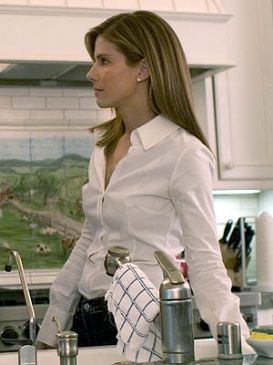 I have 17 pics in my gallery

Awards

Don't Think Don't Think Don't Think... Just DO!
January 01, 2011

My word for 2011

I've had several words in contention for the "One Little Word" for this year. As I thought about which one to choose, I chose the one that caught my attention. I decided that this MUST be the word.

First, here's a peek at some of the contenders...

* Light (Remembering God's light in my life, seeing the light, becoming lighter ,))
* Faith (Always good to stay focused "In God We Trust")
...
January 01, 2011

My word for 2011

I've had several words in contention for the "One Little Word" for this year. As I thought about which one to choose, I chose the one that caught my attention. I decided that this MUST be the word.

First, here's a peek at some of the contenders...

* Light (Remembering God's light in my life, seeing the light, becoming lighter ,))
* Faith (Always good to stay focused "In God We Trust")
* Grace (God's Grace is ever present)
* Present (Live in the moment, yesterday is gone and we aren't promised tomorrow)
* Abundance
* Joy (goes with fun, and happiness)
* Fun (goes with joy and happiness, try and have more)
* Happiness (goes with joy and fun)
* Fit (the Winner)
* Energetic (kind of goes with fit)


My word for 2011 is.... drum rolls.... FIT! I had several words in contention but kept coming back to this one so I finally decided upon this word. FIT. DO-BE-HAVE.

fit - adjective, fitĚter, fitĚtest, verb, fitĚted or fit, fitĚting, noun ľadjective
Fit - 1. in good physical condition; in good health

There is such a huge connection between happiness and good health. I don't take enough time to build a foundation of good health. Good health can be the launching pad for great things. It is hard to stay on track and consistent with my goals (of any kind) when my body isn't up to the challenge. It is extremely important to make sure my body stays (in my case "gets") in great condition if I want to build greater happiness in my life.

I will live with it, invite it into my life. Let it speak to me and also follow its lead. I will identify the major characteristics of its qualities. I will focus on the qualities I would like to become. I will use it as my lens to see the changes I need to make as well as determine whether or not change is actually happening.

Staying focused on my word will give me direction. Besides FIT covers a couple of the other contenders too. If I get FIT I will be lighter, have more joy, it could be fun which will bring greater sense of well-being and happiness and we all know with fitness comes more energy. So it's a good word. Here's to your (and my) health in 2011.

It is health that is the real wealth, not pieces of gold and silver. ~Gandhi

SparkFriends

SparkTeams



My Ticker:
Pounds lost: 0.0


Recent Blogs:

Profile


Member Since: 1/2/2006

SparkPoints: 4,007

Fitness Minutes: 1,995

My Goals:
Stage 1
# Portion Control
# Eating the Right Stuff
# Consistent Exercise
# Drinking Water
# Eating On Purpose
# Finding Healthy Opportunities

I want to be a size beautiful for...
~a trip to Italy
~losing my bra expander (huh? wtf)
~to be able to bend over at the waist with ease to tie shoes
~attending my daughters wedding at goal weight
~complete one full round of P90X all reps all minutes without missing...
~be proud to be in pictures with my friends and family
~use my "real" photo for my profile image
~attend work related functions aka holiday parties

Adding to this list as thoughts come to me...

My Program:
P90X 6days week
Add cardio for weightloss to the mix
Blog daily, tracking my progress

Profile Image