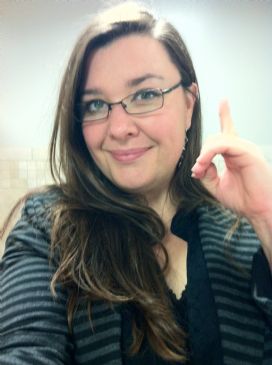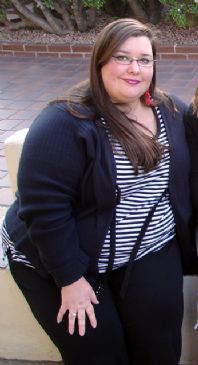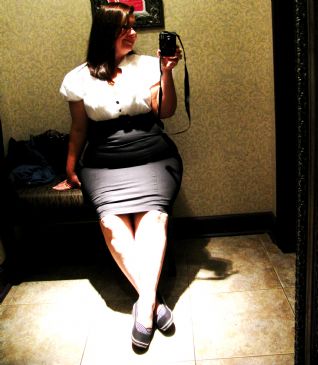 I have 50 pics in my gallery

Awards


~Dreams so real they grow wild on the vine!~
Lost 100 pounds and more in my first 5 years on SparkPeople. I logged in nearly every day, grateful to meet amazing people while co-leading the Done Girl team.

Intro from my 1st 5 years here:
http://www.sparkpeople.com/mypage_public
_journal.asp?id=WOLFKITTY#5437986

More than simply weight loss, I've learned that what is important is strength, endurance, and feeling well. Being consistent matters more than number-based scale goals. In the long-term, those ...
Lost 100 pounds and more in my first 5 years on SparkPeople. I logged in nearly every day, grateful to meet amazing people while co-leading the Done Girl team.

Intro from my 1st 5 years here:
http://www.sparkpeople.com/mypage_public
_journal.asp?id=WOLFKITTY#5437986

More than simply weight loss, I've learned that what is important is strength, endurance, and feeling well. Being consistent matters more than number-based scale goals. In the long-term, those numbers do say something, (though each one is a tiny corner of a snapshot):

2008: More than 375 lbs
(My doctor's scale didn't go higher than that.)
2009: Jan - 274, lowest 238
2010: Jan - 244, lowest 241
2011: Jan - 275, lowest 243
2012: Jan - 250, lowest 245, highest 259
2013: Jan - 245, lowest ___, highest ___

JAN 2013- 245 LBS, 53.3%BF
FEB 2013- 250.8 LBS, 52.8%BF
MAR 2013- 252.6 LBS, 51.6%BF
APR 2013- 257 LBS, 51.7%BF
MAY 2013-263 LBS, 55%BF
JUN 2013-265 LBS, 53%BF
**I'm 35!!**
JUL 2013- 271 LBS, 53%BF...hmmmm
AUG 2013-275 LBS, 58%BF
SEP 2013-
OCT 2013-
NOV 2013-
DEC 2013-

2013 Registered & Planned Events:
1/6/13-Resolution Run 5K w/NEWSGIRL2177 (DONE)
1/13/13-CrossFit Studio Demo
1/26/13-San Diego SparkRally
2/2/13-Electric Run 5k Night (R)
5/27/13 Zumba 2 hr Master Class
5, 6 & 7-Summer 13- High hiking w/Heather! Torrey, Cowles, Daley, Double Peak,
7/4/13- Zumba 2 hr Master Class
7/14/13- Hula 5k (walk/jog)
8/11/13- After midnight Perseids!




I've fought depression since I was a child, and had many victories. I will re-read my previously written words (below) and find my way out of the darkness again.
***
The only way to do it is to confront it directly and STAND UP for yourself. Find what you like in yourself, in others, in the world around you. Find what you ENJOY in your journey instead of what you DON'T. The power of your own thoughts are more uplifting or destructive than ANY outside forces. Draw your strength from your spirit, from your God, or from your family. No matter where it originates, it will pulse through you and you will just beam! And you can use that beam to focus your purpose on your wishes and dreams. They CAN come true!

........................................
..................
........................................
..................

"A man is but the product of his thoughts.
What he thinks, he becomes."
Mahatma Gandhi.

YOU can/will do this, and *I* can/will do this!

It's the little things that make life so enjoyable, and I'm greedy and want them all! HEhehee...I made my initial plan HAPPEN: I CAN keep up with my nephews, AM able to tie my athletic shoes while sitting in a chair with arms, and DO have more energy, just to start.

What makes a breathtaking sunset more enjoyable? Having the strength and energy to stand and watch it. Or better yet, stroll along the beach while gazing out over the Pacific Ocean (without back and knee pain or getting winded)! That's also what makes SHOPPING, getting the mail, spending time with friends, heck, even DUSTING (daily living) more enjoyable.

I'm not just working to lose the pounds-I want a FIT lifestyle, a FIT body, and a FIT mind. And each day on Spark gets me closer to my healthy lifestyle ideal. This is permanent. With each new boost of energy, I'm closer to having enough to clean my house! ;)

My SparkPage title ("Dreams so real they grow wild on the vine...") is from a Fastball song, and I added it here because there were so many things that I had locked away as a child, and before SparkPeople. They were like seeds. Seeds of the person I longed to be, and the things I yearned to do. Being a DONE GIRL ~waters~ those seeds, ~thrusts~ them into the soil, ~feeds~ them nutrients to keep growing, and they DO. They grow and bloom and burst forth MORE seeds to again be nurtured and grown themselves. *I* am growing as a person too.
.
.
.
.
.


BMI Review
As much as I disagree with the BMI numbers (especially between normal & overweight), it's still satisfying to slip down the categories. Here's the wild ride & a link to a great article:
http://www.beautyredefined.net/the-lies-
we-buy-defining-health-at-womens-expense/

-Start (375 lbs) BMI Super Super Morbidly Obese (64.4)!
-BMI Super Morbidly Obese (under 59)
-BMI Morbidly Obese (under 49)
******Current* - 245 lbs *****
-(next one is Severely Obese when I reach 232 lbs)

----------------------------------------
---
Fabric design used for my wallpaper is a creation of:
http://www.spoonflower.com/profiles/emri
ck123


Current Status:


SparkFriends



SparkTeams



My Ticker:
current weight: 293.0


Recent Blogs:

Profile


Member Since: 1/15/2008

SparkPoints: 65,713

Fitness Minutes: 43,738

My Goals:
Can you feel the vibrancy of life? Drink in every exquisite moment? I couldn't. I'm working to change that.
___
GOYAAM & SP
Plan for Aug 2013:
-Track food,
-Track exercise
-Track money
-Get enough sleep
-Find the good (mindset training)


Other things to remember:
xDG BD night before!
xYou are beautiful, capable, smart and kind.

Weight Goals
Long Term: 175 (200+lb weight loss) Mid-term:
xLose 25-50 in '13
Short Term:
* 1st 10% (lose 37.5)-DONE!
* 2nd 10% (lose 34)-DONE!
* 3rd 10% (lose 30.5 be 273)-DONE!
xxx Reset xxx-275
* 1st 5% (lose 13.75- 261 lb)

My Program:
Exercise: VARIETY! Zumba, Jog, Walk, Gym...

I've learned better healthful eating by tracking via Spark, meeting ranges, (about 1,350 - 1,700), but making the food choices MYSELF.

Personal Information:
-I'm 5 foot 4.75 inches!
-I live near San Diego.
-I love chilly weather.
-I get migraines and have had headaches all my life. Stretching & weight loss makes them almost disappear!

One more song lyric quote: "It's not livin' that you're doin' if it feels like dyin'." - Ray LaMontagne

I'm done poisoning my body and starving it of movement.

Other Information:
Likes: Photography, good friends, art, MUSIC (like crazy).

My OLD (no longer applies) dislikes : Housework, People seeing my messy house, All my clutter, self doubt

My new dislikes:
Not giving myself enough time to do what I need to organize my room, or care for myself - so let's not do that, k?

Profile Image