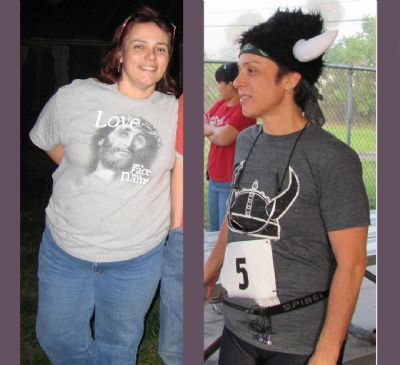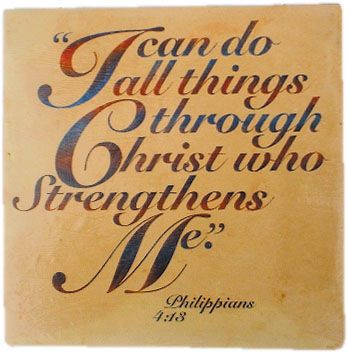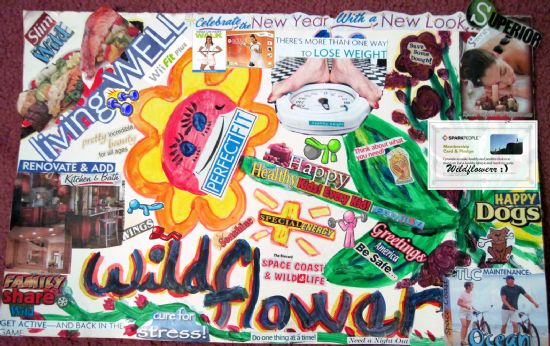 I have 52 pics in my gallery

Awards


Wildflowerr_'s Page
"Failing" is only failure if you quit; otherwise it's a learning opportunity.

Psalm 94:18-19 (NKJ V)
If I say, "My foot slips,"
Your mercy, O LORD, will hold me up.
In the multitude of my anxieties within me,
Your comforts delight my soul.

"Experience is not what happens to a man. It is what a man does with what happens to him."
- Aldous Huxley, writer

"A man who wants something will find a way; a man who doesn't will ...
"Failing" is only failure if you quit; otherwise it's a learning opportunity.

Psalm 94:18-19 (NKJ V)
If I say, "My foot slips,"
Your mercy, O LORD, will hold me up.
In the multitude of my anxieties within me,
Your comforts delight my soul.

"Experience is not what happens to a man. It is what a man does with what happens to him."
- Aldous Huxley, writer

"A man who wants something will find a way; a man who doesn't will find an excuse."
- Stephen Dolley Jr.

Hi
I have been dieting since August of this year. I am willing to share my diet ideas and listen to others. I have struggled with my weight my whole life. I want to win the battle I have with food for once and for all!
:)

Update:
-----------
I have been counting carbs and trying to keep them below 100 a day, and not consuming any, or many carbs after 7 p.m. Also, I try boosting up my protein intake. Protein will speed up your metabolism, and help you maintain muscle mass while dieting.
You can not get tired of eating right and exercising. I try to think of it as a "live it", not a "die-it". To maintain my healthy weight and stay psychically fit, I will have to do it for the rest of MY life!
:)
(That's a good thing believe it or not!)

I have to continue to think positive and not speak out any negatives over myself! I try to think about how much better I look and feel then before I lost the nearly 30 lbs I have lost since August!
I also tell myself when I am denying myself something fattening that I would really like to have, "chances are it does not taste as good as I think it does". Which is usually true, especially with food you see out some where, verses home where you know who cooked it, and how good it has always been.
Well, I will pray for your endurance my new sparks friends! As I pray you will also do for me!
Just Always Remember: Philippians 4:13 - "I can do all things through Christ who strengthens me."

P.S.- I also eat breakfast! It's very important, I didn't before, but always do now. Even if its just a 4 oz yogurt, it's something to jump start the metabolism. Plus, I try to eat 3 meals and at least 2 healthy snacks through out the day.
Exercising is hard for me, being so out of shape. But, I can actually feel an improvement in my strength and endurance already!
I have a Wii Fit and it makes exercising fun! Plus, I try to walk and some times, walk/Jog my dogs every night at least one mile. I have been using some of the exercises on Sparks as well for my strength training.
Look me up if you would like to collaborate!
=)

UPDATE:
I have given up on trying to keep the carbs below 100 a day.
Now I am striving for 125-175 a day. I just do not consume a lot in the evenings.
I have been really enjoying this site!
Also, I have taken over a local Sparks team.
"Space Coast Sparks". I think it will be fun!!!
Blessings,
wildflowerr_
=)
P.S. I made it to 1/2 my goal as well!
WOOT~ WOOT!

UPDATE:
I am now down 60 lbs as of 2/2010!
I am into my son's size 32!
My goal calories for the day is 1200-1300 now.
My Carbs are now more in the 180-200 a day range.
As a near my goal weight, I want the weight loss to be a little slower now, so it will stay off! I need to work on firming and toning and building endurance. I would like to be able to run around my block. (a mile).

I started my on team called WILFLOWERR'S LIVE IT'S !
If you are tired of Yo~YO DIETS and want to be on a LIVE iT TOO, come join us!

4/5/10-Latest Update:

I am only 5 pounds from my Goal! It is a little scary!
But, I look forward to achieving it, and entering the Maintenance Stage of my LIVE IT!!! Amen... =)

5/8/10- Update: Well, I met my goal a couple of days ago. Woo~hoo!
Now that I have made it, I am contemplating taking off 5 lbs more! Just so the Wii Fit can finally say, "that's NORMAL!" Good bye "that's OBESE", now I have to get rid of, "that's overweight". Then I will finally be content! =)

8/22/2010- Well I reached my goal weight off 139 on my one year LIVE~IT AVERSARY! That made my year!
WoO~hoo!
:D
If I can do it, so can YOU!
AND I am here to help! Just drop me a sparkmail anytime!
Blessings,
wildflowerr
;)

UPDATE:
3/25/2012- I made Sparkpeople Motivator today!
How exciting! I am honored!
Today I still struggle with my weight just about every day! I LOVE food and that is all there is to it!
But , now I also enjoy exercising just AS MUCH! :D
My latest habit is my new bike. My son has been going with me on long bike rides. 16-20 miles. I am so proud of him!
Also, starting Monday I will be learning how to, "dead lift". After watching Emily on this season of the Biggest Loser, I have become interested in it. I'm excited!

7-6-12
I have been gaining weight. People keep telling me it's because I am working out, but I question that!...PraYing I can get things back under control...in Jesus' Name, Amen.

Blessings,
wildflowerr
:)
SparkFriends

SparkTeams



My Ticker:
Pounds lost: 0.0

Interact with WILDFLOWERR_







Recent Blogs:

Profile


Member Since: 10/13/2009

SparkPoints: 110,760

Fitness Minutes: 144,186

My Goals:
My goal is: To be FIT and Healthy!
* To be able to do things without being short of breath.
* Look in the mirror and not be discouraged by the image looking back at me.
* Get rid of the pains in my body, caused by lugging around all the extra weight.
*Be able to play with my grandchildren.
*To run a mile without stopping!


My Program:
I am Counting Calories, Fat and Carbs. I Increased my Protein and Fiber intake. AND try to exercise every day.

Update:
I try to get no less than 7 hours of sleep a night, but 8 if possible.

*I drink a minimum of 8 glasses of water a day.
*I love to do Leslie Sansone Walk Videos!
*I am building up my strength to where I can ride my bike for longer distances.
*I do Wii Fit, Wii Active, DDR, Walk it Out, and Just Dance.
*I recently purchased a "Gazelle", that I am sill getting use to!
*I try to do a small amount of strength training everyday!
*I try to eat 6 times a day.
*I try to eat a least 5 Fruits/Veggies a day.

Personal Information:
*I was born in Passaic, N.J.
*I now live on the Space Coast of Florida.
*I have 5 children, and 3 grandchildren.
*I LOVE God, my family, my church family, and Harleys!

"Don't let the "wisdom of the world" become the internal voice that guides you."Sparkpeople



Other Information:
Philippians 4:13 (NKJV)

I can do all things through Christ who strengthens me.

I have battled Obesity all my life. So, this time I am on a LIVE~iT, no more DIE~iT for this chick~a~dee!

Check out the Live IT's Website!
www.wildflowerr.com/default.html

Profile Image