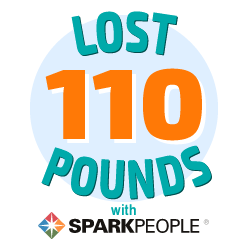 I have 26 pics in my gallery

Awards


Quotes to keep me moving ....
"Difficulties be damned!" - Colonel Percy Fawcett, British archaeologist and explorer

"No one saves us but ourselves.
No one can and no one may.
We ourselves must walk the path."
-- Buddha

"Om Namah Shivaya" - Sanskrit/Hindu Mantra
There is no exact translation for these words but it is universally understood to mean something like "I honor the divinity within myself" or "I honor that which I am capable of becoming."

"Once you ...
"Difficulties be damned!" - Colonel Percy Fawcett, British archaeologist and explorer

"No one saves us but ourselves.
No one can and no one may.
We ourselves must walk the path."
-- Buddha

"Om Namah Shivaya" - Sanskrit/Hindu Mantra
There is no exact translation for these words but it is universally understood to mean something like "I honor the divinity within myself" or "I honor that which I am capable of becoming."

"Once you replace negative thoughts with positive ones, you'll start having positive results."
-- Willie Nelson

"The most difficult thing is the decision to act, the rest is merely tenacity. The fears are paper tigers. You can do anything you decide to do. You can act to change and control your life; and the procedure , the process is its own reward. "
-- Amelia Earhart


"All great achievements require time."
-- Maya Angelou

"I'm selfish, impatient, and a little insecure. I make mistakes, I'm out of control, and at times hard to handle. But if you can't handle me at my worst, then you sure as hell don't deserve me at my best."
-- Marilyn Monroe

"Life shrinks or expands in proportion to one's courage."
--Anais Nin

"There are two ways to spread happiness; either be the light who shines it or be the mirror who reflects it"
-- Edith Wharton

"Success is the ability to go from one failure to another with no loss of enthusiasm." – Winston Churchill

"The greatest discovery of all time is that a person can change his future by merely changing his attitude." -- Oprah Winfrey

"Happiness is when what you think, what you say, and what you do are in harmony." -Mahatma Gandhi

"I never lose sight of the fact that just being is fun." - Katharine Hepburn

"To keep a lamp burning, we have to keep putting oil in it."
-- Mother Teresa

"All that we are is the result of what we have thought.
The mind is everything. What we think we become."
-- Buddha

"The way to overcome negative thoughts and destructive emotions is to develop opposing, positive emotions that are stronger and more powerful." -- Tenzin Gyatso, The 14th Dalai Lama

"Imagination is more important than knowledge."
- Albert Einstein

"Emancipate yourself from mental slavery, none but ourselves can free our minds." - Bob Marley

The Two Wolves (A Cherokee Legend...)
An old Cherokee was teaching his grandchildren about life. He said, "A battle is raging inside me…it is a terrible fight between two wolves. One wolf represents fear, anger, envy, sorrow, regret, greed, arrogance, self-pity, guilt, resentment, inferiority, lies, false pride, superiority and ego. The other stands for joy, peace, love, hope, sharing, serenity, humility, kindness, benevolence, friendship, empathy, generosity, truth, compassion and faith."
The old man looked at the children with a firm stare. "This same fight is going on inside you, and inside every other person, too."
They thought about it for a minute, and then one child asked his grandfather, "Which wolf will win?"
The old Cherokee replied: "The one you feed."


Before enlightenment chopping wood, carrying water.
After enlightenment chopping wood, carrying water.
-- Chinese Proverb







SparkFriends

SparkTeams



My Ticker:
current weight: 174.8

Interact with WILDFLOWER-






Recent Blogs:

Profile


Member Since: 1/1/2009

SparkPoints: 28,417

Fitness Minutes: 19,652

My Goals:
Update 01/15/10:
I'm off the antidepressants. And I'm feeling positive about my future.

Goals for 2010 -
- Record calories in & calories out every day.
- Work out with the Wii or walking at least 5 days a week.
- Practice a daily positive affirmation before falling asleep every night.
- Get no less than 7 hours of sleep every night.
- Save $25 a week for me

02/01/10 - My doctor recommends a goal weight between 160 & 180 as a healthy range for me. I will continue to work to this goal and then on to maintenance. And I will also work on getting a healthy waist to hip ratio.

My Program:
I avoid processed foods.

My carbs come primarily from vegetables & fruit.
My fats come from olive oil, walnuts, almonds, and occasionally peanut oil for my stir fry recipes. Proteins are primarily from tofu, turkey, tuna & chicken breast.

Keep sodium to a minimum and drink at least 64 oz of water a day.

Get at least 8 hours of sleep every night to allow the body to set it's metabolic rate.

Personal Information:
I'm a 40 something girl living with a great guy & his son. I'm the proud "mama" of two wonderful pugs that came from the Ohio Pug Rescue. They are great & I really enjoy them.

I am a firm believer that life is too short & we need to make the most of every moment we have here.

Other Information:
I'm really glad & excited about finding sparkpeople.com. It really fits the bill for what I need to help me get healthier. Not a fad diet, not some quick loss crap - but good, common sense healthy way to slowly but surely get there. I love it!!

Never, ever, ever, ever give up!!

Profile Image