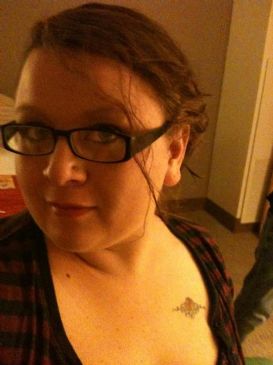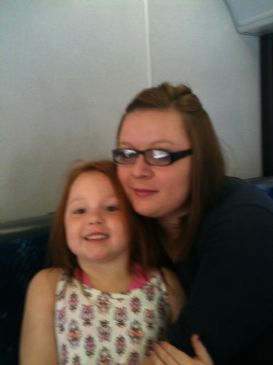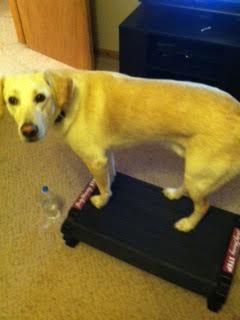 I have 21 pics in my gallery

Awards

Expectation is the root of all heartache
********************
Since I have been trying to lose weight, I have realized the following:
1. It's hard for me to stick with things
2. I make excuses for everything
3. I justify behaviors that I shouldn't even do

I know that I've been saying that I'm goin to kick butt, I've been sayin that now is the time for me to own this.. See excuses. And when I eat something high calorie, or I don't work out I make justifications for my actions. And I know that I can ...
********************
Since I have been trying to lose weight, I have realized the following:
1. It's hard for me to stick with things
2. I make excuses for everything
3. I justify behaviors that I shouldn't even do

I know that I've been saying that I'm goin to kick butt, I've been sayin that now is the time for me to own this.. See excuses. And when I eat something high calorie, or I don't work out I make justifications for my actions. And I know that I can sit here and tell you more promises that I'm just going to break.

But learning these things have made me realize that I'm a work in progress. I need to drop the excuses, drop the justifications. It isn't going to happen over night, but I sure can work on it every minute of the day.

This is my year, and I haven't lost anything yet, but with this new view on my life, I can fix it, and then I know I WILL be successful.

It's time for dedication, streaks, knowledge and determination. With this I know that everything is possible.
********************


I grew up over weight, and now I'm DONE.
I'm DONE being the fat girl.
I'm DONE not knowing what to wear everyday.
I'm DONE being made fun of for not being 100 pounds.
I'm DONE caring what people think about me.
I'm DONE eating my feelings.

I'm done being criticized and belittled just because the way I look. I'm here to lose the weight for good. I deserve to be happy, and gosh darn it! It's gonna happen whether I like it or not!!
I haven't lost that much weight, but I am on the road to progress. It's time for a change in my lifestyle because I want to be happy and proud of myself.
Losing the weight would mean the world to me. When I accomplish this, I know I will be able to accomplish anything in the world.
So far, I have learned that discipline is my best friend. Everyone slacks off sometimes, but it isn't something to dwell about. You just need to pick yourself up, dust yourself off, and slowly get back into the pace then keep going. Everyone needs a break sometimes!!
****************

Thanks to PMA Spark team for the lovely quotes that shape my day!

"We must not, in trying to think about how we can make a big difference, ignore the small daily differences that we can make which, over time, add up to big differences that we often cannot foresee." - Marian Wright Edelman


"You can't escape the responsibility of tomorrow by evading it today."-Abraham Lincoln


"How far you go in life depends on your being tender with the young, compassionate with the aged, sympathetic with the striving, and tolerant of the weak and strong, because someday in your life, you will have been all these."~UNKNOWN


"Bad habits are like a comfortable bed, easy to get into, but hard to get out of."~Anonymous



SparkFriends

SparkTeams

My Ticker:
current weight: 194.0

Interact with WHITNEY0814







Recent Blogs:

Profile


Member Since: 9/8/2008

SparkPoints: 20,314

Fitness Minutes: 12,180

My Goals:
Stepping Stones
215...
210...
205...
200...
195...
190...
185...
180...
175...
170...
165...
160...
155...
150...
145...
140...
135...
130...
125...

Goals:
-Be able to do 20 'regular' push ups
-Jog 3 miles
-Work on muscle definition


Profile Image