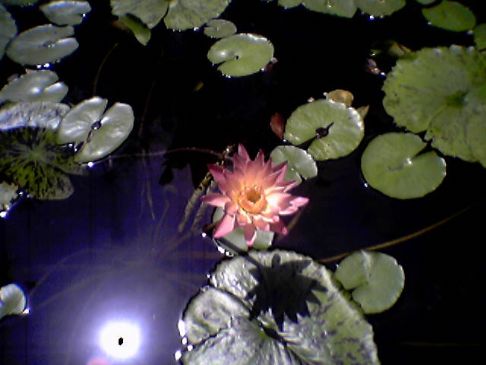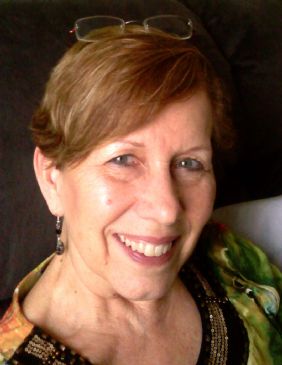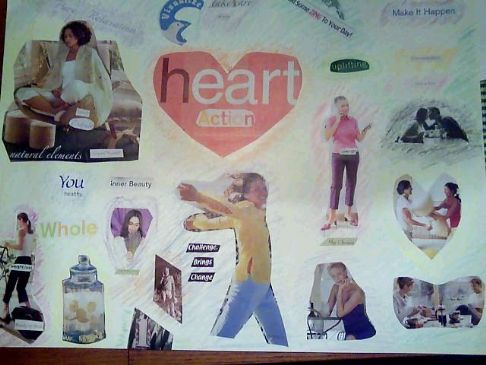 I have 28 pics in my gallery

Awards


Inner Peace & Plant Strong
Choices (Sue Byran)

I listen.
I know what I know.
If it doesn't feed me,
I can choose differently.
If it pains me,
I can walk away.
If it fills my heart with joy,
I can spend more time with it.
It is my life.
The choices are mine.


I believe: "Your life is a sacred journey. And it is about change, growth, discovery, movement, transformation, continuously expanding your vision of what is possible, stretching ...
Choices (Sue Byran)

I listen.
I know what I know.
If it doesn't feed me,
I can choose differently.
If it pains me,
I can walk away.
If it fills my heart with joy,
I can spend more time with it.
It is my life.
The choices are mine.


I believe: "Your life is a sacred journey. And it is about change, growth, discovery, movement, transformation, continuously expanding your vision of what is possible, stretching your soul, learning to see clearly and deeply, listening to your intuition, taking courageous risks, embracing challenges at every step along the way...
And from here, you can only go forward, shaping your life story into a magnificent tale of triumph, of healing, of courage, beauty, wisdom, power, dignity and love."
Caroline Joy Adams

"The greatest gift of wisdom you can give to others is the gift of your wise realization that within them is the Source of all they need to understand, to grow, to find right and happy direction."-Martha Smock

"Develop the ability, or at least the willingness, to see beyond others' fears and limitations into their very heart of hearts. Regardless of the hardships or abuses that anyone has suffered, there is an untouched purity of spirit that may be brought forth simply by recognizing and acknowledging it."
-Layne and Paul Cutright, Straight From the Heart

I am a Reading Specialist & Life Coach. I've walked a path of spiritual, intellectual, and emotional growth sparked by several events in 2005. Needless to say I will attest to what doesn't kill you makes you stronger!

It's time to give back to myself what I am able to give to others: unconditional support and acceptance, motivation, and an action plan. This is the year to bring the rest of me into balance with the growth I've made in other areas. (reading Marianne Williamson's book A Course In Weight Loss - 21 Spiritual Lessons for Surrendering Your Weight Forever & Brad Lam's Just 10 Diet Workbook - The Love Centered Diet. I am answering the deep soul searching questions about my emotions and eating. It is working!

Here's to Releasing the habits that no longer serve us, developing ones that do, and keep on with the good work even if we have a moment of weakness and backslide. Together we are stronger, but we can develop the strength to do it on our own because we have the Power within us!

P ushing myself
E veryday
R esulting in
S uch
I ncredible
S elf-worth;
T aking control of my life and most importantly my physical and mental health
A t all times
N ever ever
C easing to love myself and
E njoying the journey every step of the way

PERSISTENCE = SUCCESS
(from ACLUBB5)

http://stirringthespiritwithin.com &
http://stirringthespiritwithin.blogspot.
com




Current Status:


SparkFriends

SparkTeams



My Ticker:
current weight: 163.0

Interact with WHITE-LOTUS







Recent Blogs:

Profile


Member Since: 6/17/2006

SparkPoints: 24,723

Fitness Minutes: 1,705

My Goals:
1. Maintain my 30 lb. loss and lose 8 mopre lbs.

2. to not eat after 8:00

3. get back to working out 3 Xs a week

4. get more calcium
5. Plant Strong eating - lots of green vegs.-cut "white" or processed foods
sugar/oil/snacking/2nds

My Program:
Walk or elliptical 4-5 times a week.

Strength routine 2-3 Xs a week

yoga and meditation

Eat fresh fruit & vegetables, no sugar, no fat, few grains or starches, and more water - (Eat to Live Program)

Personal Information:
Life Coach & Reading Specialist in VA
-Single-in my 50s

Lost both parents and divorced in the last 5 years.

I am thriving where I'm planted & growing towards the light.

Other Information:
Life Coaching

Are you in transition and need clarity and focus?
Want more joy and balance?
Find your inner wisdom, power, and light with a coach.
Take action & follow through to accomplish more of what lights you up.

http://stirringthespiritwithin.com

Profile Image