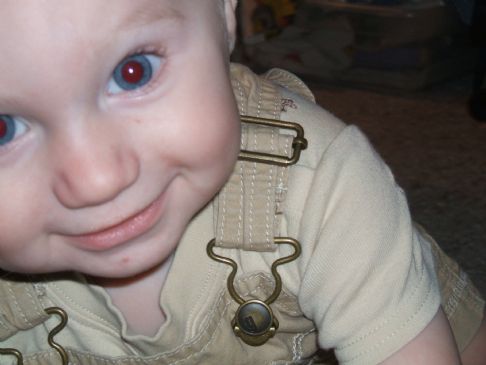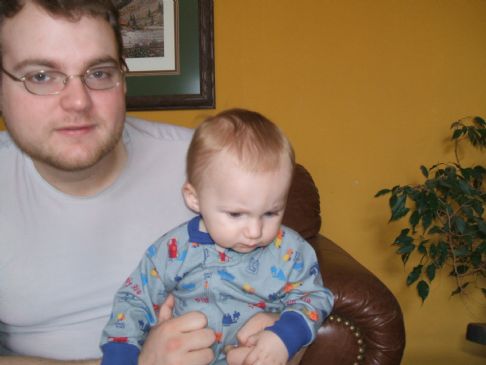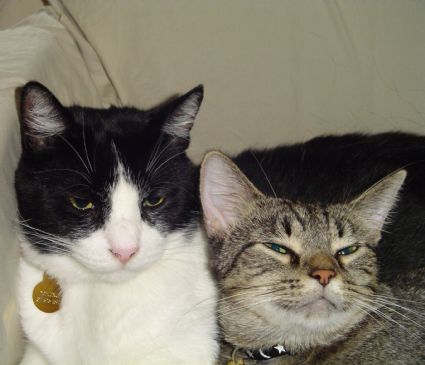 I have 47 pics in my gallery

Awards

Everybody feels this way sometimes.....
Hi, there! I am a 24 year old wife and mother who is currently working as a DSP and trying to get in/through nursing school. I used to think I struggled with my weight for most of my life, but the truth is, certain people in my life continually told me I was fat, the media told me I was fat, and I let myself believe it. Now I really am fat. I'm no longer bowing to popular opinion and I am going to be a healthy, happy, sexy size 12...so there.

One of my favorite songs says it all to ...
Hi, there! I am a 24 year old wife and mother who is currently working as a DSP and trying to get in/through nursing school. I used to think I struggled with my weight for most of my life, but the truth is, certain people in my life continually told me I was fat, the media told me I was fat, and I let myself believe it. Now I really am fat. I'm no longer bowing to popular opinion and I am going to be a healthy, happy, sexy size 12...so there.

One of my favorite songs says it all to that which I am leaving behind:

When I'm done with thinking, then I'm done with you.
When I'm done with crying, then I'm done with you.
When I feel so tired, then I'm done with you.
Everybody feels this way sometimes, everybody feels this way
And I do.
You can't hear it, but I do.
You can't hear it, but I do.
You're trying to convince me that what I've done's not right.
I get so frustrated, I stay up every night.
You ask me for an answer, and I'm so tired that I'm up in the air.
Everybody feels this way sometimes, everybody feels this way
And I do.
You can't hear it, but I do.
You can't hear it, but I'm feeling this way just because you say
I will be ignored and
I will be denied and
I could be erased and
I could be brushed aside and
I will get scared and I will get shoved down,
But I feel like I do because you push me around.
I'm starting to ignore you, I've doubted you so long.
I'm tired of overthinking, I know you don't belong.
Now I'm asking questions - no one pushes me around.
Everybody feels this way sometimes, everybody feels this way -
And I do.
You can't hear it, but I do.
You don't seem angry, but I do.
I do

-Lisa Loeb
****************************************
*********************

As my brother always says: "Epic fail is Epic." When I ask him what that means, he says, "Toast.".....

****************************************
*********************

Always, always celebrate small victories...small battles are how wars are won. After all, if the insignificant town of Waterloo had been dismissed, we would all be speaking French........

****************************************
******************

The most beautiful thing we can experience is the mysterious. It is the source of all true art and science.
Albert Einstein

****************************************
*******************

The high destiny of the individual is to serve rather than to rule.
Albert Einstein

****************************************
*******************

Any fool can make things bigger, more complex, and more violent. It takes a touch of genius - and a lot of courage - to move in the opposite direction.
Albert Einstein

****************************************
******************

Love is a better teacher than duty.
Albert Einstein

****************************************
******************

Most people say that is it is the intellect which makes a great scientist. They are wrong: it is character.
Albert Einstein

SparkFriends

SparkTeams



My Ticker:
current weight: 199.0

Interact with WESLEYSMAMA






Recent Blogs:

Profile


Member Since: 8/18/2008

SparkPoints: 6,774

Fitness Minutes: 1,831

My Goals:
1. Get down to 140lbs:

mini goal: down to 170lbs by June wedding anniversary

2. Get back to eating healthy, less red meat, more veggies...whoo-hoo!!!

3. Get fit physically, mentally, and spiritually....and stay that way.

Personal Information:
I'm a student in Bloomington, Indiana



Other Information:
I'm an open and loving Christian who sees God in all his children.

I'm an herbalist--the herbwife kind--with a strong interest in complentary and alternative medicine.

Profile Image