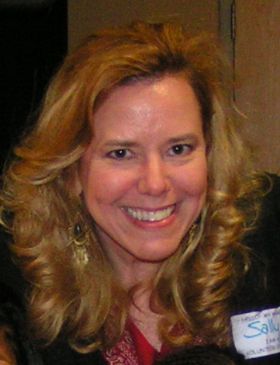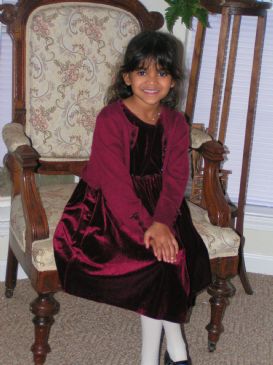 I have 7 pics in my gallery

Awards

Evolving into the Highest Version of Myself
I am so excited to discover all SP has to offer!! Finding subgroups of people in all the areas in my life I want to evolve in!

Wt. loss, running, decluttering and simplifying my life, continuing on the Dave Ramsey financial plan, developing a greater sense of community.

WT LOSS: Have life long struggle with wt. In 1999 was blessed to have gastric bypass and easily lost 91 lbs. Some fluctuation up and down since. Gained 53 lbs back and lost it all again last ...
I am so excited to discover all SP has to offer!! Finding subgroups of people in all the areas in my life I want to evolve in!

Wt. loss, running, decluttering and simplifying my life, continuing on the Dave Ramsey financial plan, developing a greater sense of community.

WT LOSS: Have life long struggle with wt. In 1999 was blessed to have gastric bypass and easily lost 91 lbs. Some fluctuation up and down since. Gained 53 lbs back and lost it all again last yr. Now up and would like to lose 46 lbs.
RUNNING/EXERCISE: Have an internal sense that if I could ever get passed the dieing stage that running might be my exercise of success. Need support & accountability to do the running & eating better. Am interested in the couch to 5k training plan. 6/08 Update: Change that to I am DOING c25k!
DECLUTTERING/SIMPLIFYING: Read Flybaby book years ago but in need of a review. Want to move out of a house we've been in for 18 yrs. It's time to get rid of half the contents!
FINANCIAL: My husband and I took Dave Ramsey's Financial Peace Univ. class fall of '07 and it completely changed our life and marriage. I drank the koolaid and consider myself a faithful follower in the Dave Ramsey cult! Certainly the FREE pricetag of this community is most appealing to me.
COMMUNITY: I learned the value of online support when we adopted a little girl from India in '04 and an online chat room was very helpful and supportive through that 3 yr 2 mo journey to get her home. Those folks can take full credit for any remaining sanity I have left. Hoping to find a similar community of support here at SP.

Goals as of 7/8/08
8/8/08 down 6 lbs to 186
9/8/08 down 6 lbs to 180
10/8/08 down 6 lbs to 174
11/8/08 down 6 lbs to 168
12/8/08 down 6 lbs to 162
1/8/09 down 6 lbs to 156
2/8/09 down 6 lbs to 150
There it is in black and white... My commitment to me!
Reward: Trip to Grand Cayman to swim with the stingrays with my son. 2/14/09-2/18/09
SparkFriends

SparkTeams



My Ticker:
Pounds lost: 5.8


Recent Blogs:

Profile


Member Since: 5/14/2008

SparkPoints: 0

Fitness Minutes: 1,773

My Goals:
Lose 46 lbs
Run a 5k
Declutter and Simplify my life/home
Pay off my house and be completly debt free
Develop a greater sense of community

Personal Information:
Wench is my husband's pet name for me. It's actually become endearing over the years. 13 is my lucky #.
Married since 1993
3 kids: 2 bio sons ages 13 &10. 1 daughter born in India and in my heart age 7

Profile Image