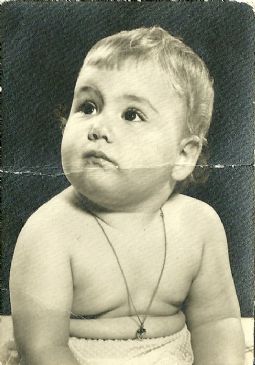 I have 38 pics in my gallery

Awards


Clean Slate, Fresh Start
* * * NEW FRIENDS ARE ALWAYS WELCOME * * *
I love Jesus, I love people, and I'm crazy about animals! You can learn a lot about me from my photo gallery... beliefs, loves, and life.

I started this journey at 200 lbs, grieving losses in my life including my mother & my dog. Yet God's been restoring me, teaching me how to stand strong in Him. (Joel 3:10/Ruth 3:11 AMP) So I'm getting healthy and strong with the Lord's help, leaving the past behind and moving straight ahead. ...
* * * NEW FRIENDS ARE ALWAYS WELCOME * * *
I love Jesus, I love people, and I'm crazy about animals! You can learn a lot about me from my photo gallery... beliefs, loves, and life.

I started this journey at 200 lbs, grieving losses in my life including my mother & my dog. Yet God's been restoring me, teaching me how to stand strong in Him. (Joel 3:10/Ruth 3:11 AMP) So I'm getting healthy and strong with the Lord's help, leaving the past behind and moving straight ahead.

I am a BORN-AGAIN, SPIRIT-FILLED Charismatic Christian with FAITH in God and His Word! I pray in tongues daily.
I BELIEVE: God loves & cares about me and all in my life;
that God saves, heals & delivers me when I need Him to; that
HE cares more about relationship than perfect performance &
spending time with God & His Word improves my performance.

I BELIEVE that what God does for me, He will do for you!
I thank God for good times in my life and, when times are bad, I thank Him that He will take care of me and see me through.

~ * ~ * ~ * ~ * ~ * ~ * ~ * ~ * ~ * ~ * ~ * ~ * ~ *
BLESSING FOR VISITORS:
Lord, may everyone who visits here or passes through receive a special touch from Your Heart.
May they know that they are loved, they are valued, they are never alone, and that Your arms are always open.
Help all to comprehend that no matter what kind of mountain they are facing in their own lives - from a mountain of obesity to a mountain of depression, whatever it is -- with You they can move those mountains.
May they go their way knowing that with You all things are possible.
Be blessed today! :)


Current Status:


SparkFriends

SparkTeams

My Ticker:
221 Days until: Reach weight goal

Interact with WARRIORGIRL121






Recent Blogs:

Profile


Member Since: 5/20/2009

SparkPoints: 66,786

Fitness Minutes: 41,303

My Goals:
Get strong, fit & healthy.
1. Goal weight 135 lbs.
2. Eat healthy food.
3. Eliminate junk.
4. Be active every day.

My Program:
As of 10/2014, on Weight Watchers (WW). Using SparkPeople, WW & 100 Days of Weight Loss book by Linda Spangle for support.

Prayer, whole grains, fruits/veg, lean proteins, low-fat dairy, healthy oils, 1-2 liters water daily.


Personal Information:
Love family, friends, animals, living in country, writing, history, art. Read classic, sci-fi &mystery novels. Love Dr. Who (old and new TV series!) and old movies 40s-50s-60s (TCM) & good action/ drama films (eg. Bourne series). I am also an artist... see paintings in photo gallery.

Please check out my Bible study site:
http://godswordofpower.weebly.com/


Other Information:
2015 Tracking
01/04/15 – 184 lbs.
01/11/15 – 184 lbs.
01/18/15 – 184 lbs.
01/25/15 – 185 lbs.
02/01/15 –
02/08/15 –
02/15/15 –
02/22/15 –
03/01/15 –
03/08/15 –
03/15/15 –
03/22/15 –
03/29/15 –

Profile Image