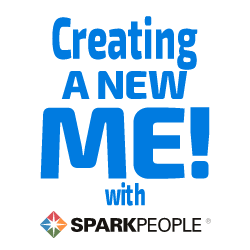 I have 23 pics in my gallery

Awards


Under Construction...
under construction:




Proud to say " I have gained majority of my weight back".
I can come up with all the Excuses in the world but the truth is I gradually went back to my old eating habits, you know the food that keeps a Smile on your face while watching your favorite T.V. shows? the food that you eat at your Sister's Birthday party, not to mention the Birthday Cake, and don't forget your late nite rondevu at the fast food drive thru.

...
under construction:




Proud to say " I have gained majority of my weight back".
I can come up with all the Excuses in the world but the truth is I gradually went back to my old eating habits, you know the food that keeps a Smile on your face while watching your favorite T.V. shows? the food that you eat at your Sister's Birthday party, not to mention the Birthday Cake, and don't forget your late nite rondevu at the fast food drive thru.

Before you know it the pounds crepted back on I had to find the Inspiration and Motivation. I'm going to keep doing this until I get it right. 4-19-2012




Down But Not Out !

UPDATE: I Have Fallen Many Times Before But, This Time I Had Fallen And Needed Support Getting Back Up.

Since I Had Been Told I Was Going Through Menapause and Was Put On Medication I Started Eating Out Of Stress. I Tried Many Times Getting Back On Track But, It Just Was Not In Me. My Eating And Exercise Dwindled Down Hill. Matter Of Fact There Was No Motivation In Site.
My Support Told Me " Menapause Was Not My Worse Enemy And To Take Care Of Myself First"

Week -1 (9/8) I'm Doing Great ! I Walked Everyday,Journaled and Drinked Water. With The Help From My Family And Friends I Knew I Would Get This Weight Gain Off Once Again.

From this Point. . . It's On






SparkFriends



SparkTeams

My Ticker:
613 Days since: fast food


Recent Blogs:

Profile


Member Since: 2/20/2007

SparkPoints: 60,084

Fitness Minutes: 104,271

My Goals:
To Change My Eating Habits and stop Yo-Yo Dieting Once And For All. I Would Like To Make A Complete Lifestyle Change By Eating Portion Sizes And Exercising 3-5 x a Week.

My Program:
I'm On The Weight Watchers Point Plus Program.. I Am Focusing On Portion Size Servings Of Dairy,Fruits And Vegetables,Less Salt And More Water. Currently I Am Walking and Doing Cardio.

Personal Information:
I Am From Virginia, Married With 1 Daughter.

Other Information:
UNKNOWN AUTHOR: You Don't Drown By Falling In The Water. You Drown By Staying There.

Profile Image