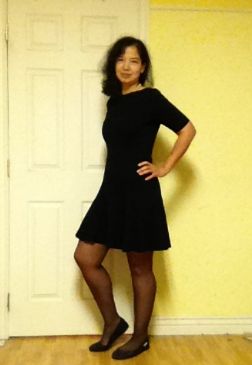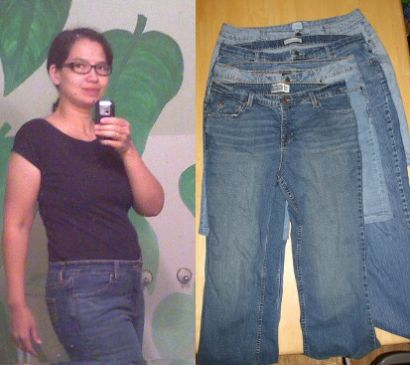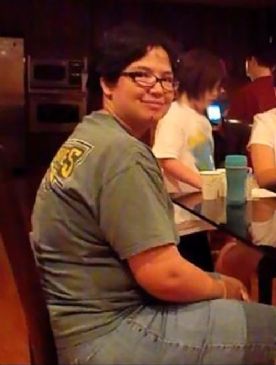 I have 29 pics in my gallery

Awards


Bigger on the inside!
I used the tools on Sparkpeople to drop 60 lbs. from a highest weight of 212 (in 2010). I have a normal BMI at 5' 7.5" and am sustaining a sustained healthy lifestyle. My success story: www.sparkpeople.com/mypage_public_journal_
individual.asp?blog_id=5214912
I was an overweight child and I've been obese, plus or minus 5 pounds, for 20 years but now I'm normal! I've done it in a way that is sustainable. I didn't lose 60pounds, I let go of 1 pound 60 times.

I am ...
I used the tools on Sparkpeople to drop 60 lbs. from a highest weight of 212 (in 2010). I have a normal BMI at 5' 7.5" and am sustaining a sustained healthy lifestyle. My success story: www.sparkpeople.com/mypage_public_journal_
individual.asp?blog_id=5214912
I was an overweight child and I've been obese, plus or minus 5 pounds, for 20 years but now I'm normal! I've done it in a way that is sustainable. I didn't lose 60pounds, I let go of 1 pound 60 times.

I am following the National Weight Control Registry behaviors that predict successful maintenance to keep improving my body composition and I want the ability to do a pull-up. I consider many factors in choosing what to eat: calories, fiber, protein, sodium, and taste. I eat whole foods and cook for myself mostly.

I got started (both in 2010 and 2012; I had a baby in 2011) when I weighed myself and was unpleasantly surprised, and realized I'm at an age where I should do something about it. I didn't set out for the 150's, I just wanted to get back to being not obese. But as I began to see success both in my program and others, my vision expanded.

It took many months for me to feel sure this was a lifestyle change and not "dieting". I have worried about how many people relapse after a big weight loss. From the start, I made sure everything I did was something I wouldn't mind doing for the rest of my life. I read a lot of the articles about motivation and wellness, and then one day it really clicked for me that weight is just one more tool, not my final goal.

"I will beat the odds, as great as they are.... Now I will turn miracle into routine. The amazing will be seen everyday. I will put in all the hard work necessary."-Yann Martel
SparkFriends

SparkTeams



My Ticker:
0 Days until: 1 year at goal


Recent Blogs:

Profile


Member Since: 1/9/2008

SparkPoints: 41,178

Fitness Minutes: 37,805

My Goals:
I am training to do pull-ups. On 12/31/12 I reached a normal BMI at 162.5. I will continue to let go of bodyfat and build muscle through food tracking, daily workouts, and involving myself in supportive communities. I nourish my body with vegetables and fruits, lean protein and whole carbs.


My Program:
Circuits w/ HIIT 4/week
Cardio 2/week
Center meals on freggies
Give and receive with teams
Blog my wins
Invest my time in my goals
Track food and activity
"The bad news is time flies. The good news is you're the pilot". Michael Althsuler

Personal Information:
I felt like I was overweight my whole life, though really between the ages of 11 and 17 it wasn't that bad. I just expected to weigh 120 and have a 36-26-36 figure, which was never a reality, just something I picked up from the media. Then I broke my foot during 12th grade so several weeks of not moving put me up near 180 and I've bounced between that and over 200 for my childbearing years. At first i just wanted to be not obese, but as i saw it working, I've decided to let go of my big boned pride and shoot for a healthy weight.
Update: I apparently didn't save a copy of my measurements, but my hips were like 49.5 when I started and my waist was 38.5. My resting heart rate used to be 79.

Other Information:
Awesome quotes:
Mistakes are the portals to discovery-Joyce
Decisions Determine Destiny
Do the next right thing
It's like living in a bouncy castle! -Lady Cassandra
If we do only what is required of us, we are slaves; the moment we do more, we are free. -Cicero
Whatever you can do, or dream you can, begin it; boldness has genius, power and magic in it. -Goethe
it doesn't get easier; you get tougher
And be not conformed to this world: but be ye transformed by the renewing of your mind -Romans 12:2
You can't do results, you can only do behaviors -SADAPARIBHUTA

My Community Journal:
Functional Maintenance

Profile Image