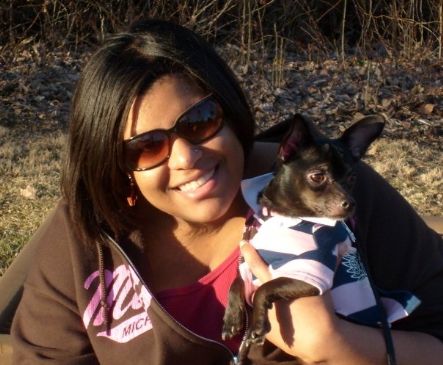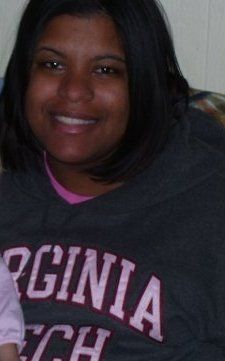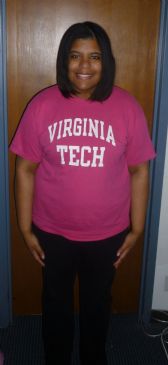 I have 8 pics in my gallery

Awards

Live happy. Live healthy.
Greetings! I'm a 28 year old happily married lady who is on a weight-loss journey with my husband.

Update: August 14, 2013
Restarting. Again. No need to every give up on my dream of a healthy lifestyle, I just know that this time is THE time. I turn 30 next year (exactly 448 days from today) and I want my life to be in the best place possible by then.

Update: December 14, 2012
"Well, I'm at a place I didn't want to be again...the beginning." Sounds about ...
Greetings! I'm a 28 year old happily married lady who is on a weight-loss journey with my husband.

Update: August 14, 2013
Restarting. Again. No need to every give up on my dream of a healthy lifestyle, I just know that this time is THE time. I turn 30 next year (exactly 448 days from today) and I want my life to be in the best place possible by then.

Update: December 14, 2012
"Well, I'm at a place I didn't want to be again...the beginning." Sounds about right, nearly one year later. I recently turned 28, have had a few health issues and just want to finally be at peace with myself. It's an internal, daily battle and it's time to figure out how to live a happy, healthy lifestyle.

Update: December 29, 2011
Well, I'm a place I didn't want to be again...the beginning. A quote from my friend, "If you don't like re-starting, then don't stop." That's my goal this time.

Update: October 10, 2011
Well, I gained a little bit of weight...ok, so I gained 30 pounds. In a few months. SO, as the book title goes in Sex and the City (Charlotte at the book store), I'm "starting over, yet again."

Update: January 25, 2011
Happy one-year sparkversary to me! In one year, I've given up soda, lost 41 pounds with Sparkpeople (47 pound total loss), write a weight loss blog on the That's fit website (http://www.thatsfit.com/bloggers/ashley-w
isniewski/) and actually enjoy running three times a week! What a difference a year makes :) Still working on 53 more pounds to lose, but I'll get there!

Update: May 6, 2010
Hello Sparkland! Still excited about my challenges! I lost 16 pounds during the spring 5% challenge mentioned below. I'm going to be co-leading the Starfish team during the summer 5% challenge - yay!

From sometime in March 2010:
i am so excited and proud to be doing an 8-week challenge with the wonderful STAR FISH team! also, i just signed up for the Springing into Summer Seasonal Challenge and i'm with the fabulous FIREFLIES!

for my fireflies:
we are...
F- fabulous
I - irresistible
R - resilient
E - enthusiastic
F - feisty
L - loving
I - interesting
E - energetic
S - sexy
SparkFriends

SparkTeams



My Ticker:
Pounds lost: 0.2

Interact with VTCRICKET84






Recent Blogs:

Profile


Member Since: 1/25/2010

SparkPoints: 30,169

Fitness Minutes: 10,772

My Goals:
Get to and maintain a healthy, manageable weight of 165 pounds

Goals along the way:
-lose 5% of my body weight or about 14 pounds (or to be at 257lbs). goal met:

-lose 20 pounds (be at 251lbs). goal met:

-lose 10% of my body weight or about 27 pounds (to be at 244lbs). goal met:

-reach the halfway mark (lose 53lbs; be at 218lbs). goal met:

-get to 215 pounds (weight I was when Peter and I met). goal met:

-get to 206 pounds (lowest weight in recent years). goal met:

-get to 199 pounds/onederland! goal met:

-get to 175 pounds:

-arrive at goal weight of 165 lbs. goal met:

My Program:
My program is "simple" because I'm working on building habits that will become lifestyle changes.


-Tracking all food and exercise
-Setting monthly as well as long and 'longer' term goals that encompass both fitness, weight-loss and personal success

Personal Information:
Virginia girl. Hokie. Love my darling husband and sweet puppy, Mollie.

Other Information:
Birthday: November 5
Anniversary: August 27

"Shoot for the moon. Even if you miss, you'll land among the stars."

Profile Image