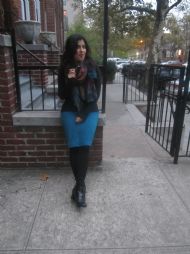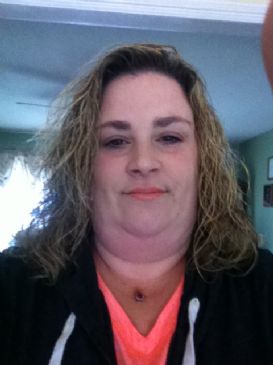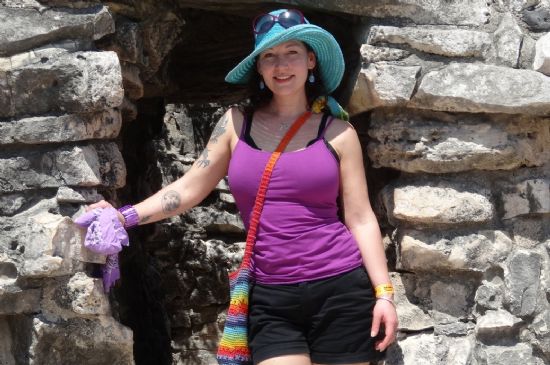 I have 50 pics in my gallery

Awards


"In the midst of winter, I found there was, within me, an invincible summer.
"And that makes me happy. For it says that no matter how hard the world pushes against me, within me, there's something stronger – something better, pushing right back," Albert Camus, in The Stranger.

~ Dec 12 will see me completing the BA in Spanish AND Dec 21 will bring the Winter Equinox -- causes celebre!

~ The longed-for six-day meditation retreat with Zen Master Thich Nhat Hanh, "Healing Yourself, Healing the World" Sept 24-29 was all I could have hoped for and ...
"And that makes me happy. For it says that no matter how hard the world pushes against me, within me, there's something stronger – something better, pushing right back," Albert Camus, in The Stranger.

~ Dec 12 will see me completing the BA in Spanish AND Dec 21 will bring the Winter Equinox -- causes celebre!

~ The longed-for six-day meditation retreat with Zen Master Thich Nhat Hanh, "Healing Yourself, Healing the World" Sept 24-29 was all I could have hoped for and more. Three friends and I trundled to Magnolia Grove Monastery near Batesville, Mississippi in my sweet little camper, Kurma (Turtle) Avatara. Two of us slept in the camper and two in a tent.

~ My latest dream which is slowly evolving into something closer to reality is to drive my camper out to California in the warmth of springtime weather. 1) I love road trips 2) I fear I must sell the camper, for my financial situation is so sparse 3) The market value of it is up to double what it would be here in Arkansas 4) I can touch down on native soil, looking in on beloved friends, after much too much time has sped by.

~ On the self-care front I finally applied the brakes at 153 pounds in April and I have shed double digits, although I have put some back on during this semester. I hope to be able to lose the last pounds this month. During this time, an especially useful tool for me is The Seven Habits of Mindful Eating:
http://www.karmatube.org/videos.php?id=3
026

~ I returned March 19, 2013 from a three-month sojourn in the foothills of the Andes of northern Ecuador, Land of the Eternal Springtime, renewed in body, mind, and spirit. I wrote photo-journals (Spark blogs #1-#8, Ecuador, 2013) offering a glimpse of my travels.

~ The newest addition to my 3-D SparkFriends is
DRAGONFLY7149, aka Gail. Gail and Bob live in BC, Canada and they flew to Orlando where they rented a car; I road-tripped there from AR. We rendezvoused at a lovely lakeside cottage near Huntsville, Alabama for four days of fun and friendship in May, 2013.

~During my travels, thanks in large part to SparkPeople, I have had the joy to meet, and in many cases stay with, the first 5 rows of SparkFriends, ending with the Venerable Spark Guy, Chris Downie himself, who I met at a Spark Rally in 2009!

~I am committed to optimal body*mind*spirit health to help attune me to that "still small voice" within that is signaling the way to the next signpost on the Path. In the meantime, I intend to...

"...have patience with everything unresolved in my heart, and try to love the questions themselves as if they were locked rooms or books written in a very foreign language, not searching for the answers, which could not be given to me now because I would not be able to live them. And the point is, to live everything. Live the questions now." (Rainer Maria Rilke)

~The shape my life will morph into in the foreseeable future is a mystery -- I'm trying to "live the questions now" with grace, letting go of all anxiety about the future. Oh, and anyway T. S. Eliot tells us...

"We shall not cease from exploration
And the end of all our exploring
Will be to arrive where we started
And know the place for the first time."

Bottom line in all of this is:

"Don't take life too serious -- it's all just so mysterious!"
-- George Gershwin

******
******

And here's more "kitchen table" wisdom:

Your personal history is not your true identity. Don't let the past define who you are.
-- Eckhart Tolle
******
Live in rooms full of light
Avoid heavy food
Be moderate in the drinking of wine
Take massage, baths, exercise, and gymnastics
Fight insomnia with gentle rocking or the sound of running water
Change surroundings and take long journeys
Strictly avoid frightening ideas
Indulge in cheerful conversation and amusements
Listen to music
-- Aulus Cornelius Celsus (50-25 BC), Physician
******
My actions are my true belongings. They are the ground on which I stand.
-- Thich Nhat Hanh, The Fifth Remembrance
******
CARPE MOMENTUM! (Seize the moment!)
******
Happiness is when what you think, what you say, and what you do are in harmony.
-- Mahatma Gandhi
******
barn's burnt down;
now I can see
the moon
-- Masahide
******
Usually we think that brave people have no fear.
The truth is they are intimate with fear.
-- Pema Chodron
******
If you can change your mind, you can change your life.
-- William James
******
Where attention goes, energy flows.
-- James Redfield
******
Choices are the hinges of destiny.
-- Pythagoras
******
Self-conquest is the greatest of victories.
-- Plato
******
Strength does not come from physical capacity.
It comes from an indomitable will.
-- Mahatma Gandhi
******
He who controls others may be powerful, but he who has mastered himself is mightier still.
-- Lao Tzu
******
We are what we repeatedly do. Excellence, then, is not an act, but a habit
-- Aristotle
******
We are what we think.
All that we are arises with our thoughts.
With our thoughts we make the world.
-- The Buddha
******
Emancipate yourselves from mental slavery;
None but ourselves can free our minds.
-- Bob Marley, Redemption Song
******
The soul becomes dyed with the color of its thoughts.
-- Marcus Aurelius
******
The first rule is to keep an untroubled spirit. The second is to look things in the face and know them for what they are.
-- Marcus Aurelius
******
Be kind, for everyone you meet is fighting a hard battle.
-- Plato
******
If the only prayer you ever say is "thank you,"
that would suffice.
-- Meister Eckhart
******
We often take for granted the very things that most deserve our gratitude.
-- Cynthia Ozick
******
To lengthen thy life,
lessen thy meals.
-- Benjamin Franklin
******
Never eat more than you can lift.
-- Miss Piggy
******
It's better to start at night than not at all!
AND
Losing weight is hard; maintaining is hard; pick your hard.
-- www.WeightWatchers.com Vegetarian Board friends
******
Procrastination is, hands down, our favorite form of self-sabotage.
-- Alyce P. Cornyn-Selby
******
******


Current Status:


SparkFriends

SparkTeams



My Ticker:
current weight: 133.0

Interact with VALERIEMAHA







Recent Blogs:

Profile


Member Since: 6/2/2006

SparkPoints: 45,988

Fitness Minutes: 36,118

My Goals:

~ know joy

~ no judgment

~ love and respect body-mind-spirit

My Program:

~ Daily meditation
and pranayama practice

~ Daily gratitudes journaling

~ Cardio 6-7 days/wk.


~ Daily posting on SP Food & Fitness Trackers

~ Make Strength training a part of my regimen again

Personal Information:

I'm a California native, and I have lived primarily in northern CA/San Francisco Bay Area when not traveling or living out-of-state or internationally.

I currently live near Little Rock, AR and I'm back in university to pick up a degree in Spanish, with a minor in music.

I'm a volunteer in a services project for women prisoners. I have also developed various service projects in Ecuador.

I am a Yogic-Buddhist-Sufi-Christian mystic -- heh heh. Swami Satchidananda is my primary teacher.

As a lacto-ovo vegetarian I have eaten a whole organic foods, plant-based diet since 1980. I enjoy cooking delicious food with *attitude.*

Other Information:
I love a good movie (e.g., The Visitor; Iris; The Man Who Sued God; Bella) or read (authors Mary Catherine Bateson and Jill Ker Conway are current favorites). I also read sacred texts and other spiritual books, and Swami Satchidananda, Pema Chodron, and Thich Nhat Hanh are among favorite wisdom writers.

As a wimpy Pisces swimming around in the cosmic ocean with lots of air influence, I don't like books or movies too negative, or intense or horrific. My delicate sensibility is easily thrown off-balance. Really.

Mary Oliver, Naomi Shihab Nye, David Whyte, John O'Donohue, Pablo Neruda and Rumi are favorite poets. And music! From Angelique Kidjo and Amadeus Mozart to Diana Krall and Krishna Das...and a world in-between!

Profile Image