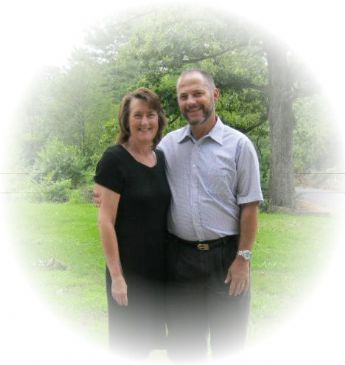 I have 50 pics in my gallery

Awards


My Baby Girl, Heather says I'm UNSTOPPABLE!
Hi y'all, I'm Teresa & I live in Alabama!
I love the Lord with all my heart! 'Nuff Said.
I'm 49, happily married & have 2 teenagers. I joined SPARK on April 8, 2009...I needed a lifestyle change because I had a medical emergency (brain aneursym burst in January 2007) that changed my life. I reached my goal weight on April 12, 2010; I maintained for over year..So I lowered my goal weight AGAIN to 135 Lbs.; I reached that goal on May 27, 2011 on the 2011 Beautiful Butterflies in ...
Hi y'all, I'm Teresa & I live in Alabama!
I love the Lord with all my heart! 'Nuff Said.
I'm 49, happily married & have 2 teenagers. I joined SPARK on April 8, 2009...I needed a lifestyle change because I had a medical emergency (brain aneursym burst in January 2007) that changed my life. I reached my goal weight on April 12, 2010; I maintained for over year..So I lowered my goal weight AGAIN to 135 Lbs.; I reached that goal on May 27, 2011 on the 2011 Beautiful Butterflies in Spring 5% Challenge. I got sick during May 2012 & lost more weight... June 2012 weight is below my goal weight (135), I now weigh between 121 Lbs. & 123 Lbs.
Well enough about me...Let's talk about you!




♥✞♥ I Am HIS & He Is MINE ♥✞♥


"Who are You, Lord?" He answered me: "I AM."

"But who is I AM?" I asked discouraged.

His soft answer filled my heart with fire, because I heard:
"I AM Love; I AM Peace, I AM Grace,I AM Joy, I AM the Way,
the Truth and the Life, I AM the Light, I AM your comforter, I AM Strength, I AM the Creator, I AM the Alpha and Omega, the Beginning and the End."

With tears in my eyes I asked softly, "But, Lord, then who am I?"

While God gently wiped away my tears, He whispered in my ear: "YOU ARE MINE."


♥¸¸.•*¨) ♥¸¸.•*¨) ♥¸¸.•*¨) ♥¸¸.•*¨) ♥¸¸.•*¨) ♥¸¸.•*¨)
♥¸¸.•*¨) ♥¸¸.•*¨) ♥¸¸.•*¨) ♥¸¸.•*¨) ♥¸¸.•*¨) ♥¸¸.•*¨)
✞Borrowed from my friend Connie (PUPPETGIRLKY)✞
WHEN YOU CARRY YOUR BIBLE, SATAN GETS A HEADACHE...
WHEN YOU OPEN IT, HE COLLAPSES...
WHEN HE SEES YOU READING IT, HE FAINTS...
WHEN HE SEES THAT YOU ARE LIVING WHAT YOU READ, HE FLEES!!!

✰.*.★.*.✰

❤*•. ¸✲¸.•*❤
You Never Know How Strong You Are Until...
Being Strong Is The Only Choice You Have.
✲¸.•*❤*•.¸✲
Tough times don't last, but tough people do.
~Paul "Bear" Bryant~
❤*•. ¸✲¸.•*❤


✫..Look back and thank God.
✫..Look forward and trust God.
✫..Look around and serve God.
✫..Look within and find God!


✰
┊★
┊┊✰
┊★
✰
┊★
┊┊✰
┊★
✰

Count your blessings instead of your crosses;
Count your gains instead of your losses.
Count your joys instead of your woes;
Count your friends instead of your foes.
Count your smiles instead of your tears;
Count your courage instead of your fears.
Count your full years instead of your lean;
Count your kind deeds instead of your mean.
Count your health instead of your wealth;
Count on God instead of yourself.
~~Unknown Author~~
+++++++++++++++++
✞✞ღ✞✞

ღ٭ღI AM BLESSEDღ٭ღ
+++++++++++++++++
God closes doors no man can open &
God opens doors no man can close!!
~☆~~☆~~☆~~☆~

~ ☼~~~☆~~~☼~
John 14:6 (KJV)
Jesus saith unto him, I am the way, the truth, and the life: no man
cometh unto the Father, but by me.


~☼~~~☆~~~☼~
Psalm 51:10 (KJV)
Create in me a clean heart, O God; and renew a right spirit within me.

⋱ ⋮ ⋰⋱ ⋮ ⋰
⋯ ✰ ⋯ ✰ ⋯
⋰ ⋮ ⋱⋰ ⋮ ⋱

⋱ ⋮ ⋰⋱ ⋮ ⋰
✰ Teresa ✰
⋰ ⋮ ⋱⋰ ⋮ ⋱


----------:¦¦:ஜ:¦¦:---------
----------:¦¦:ஜ:¦¦:---------
ஜ:¦:¦:¦:ஜ ††† ஜ:¦:¦:¦:ஜ
ஜ:¦:¦:¦:ஜ ††† ஜ:¦:¦:¦:ஜ
----------:¦¦:ஜ:¦¦:---------
----------:¦¦:ஜ:¦¦:---------
----------:¦¦:ஜ:¦¦:---------
----------:¦¦:ஜ:¦¦:---------
----------:¦¦:ஜ:¦¦:---------
٭٭Cross On My Homepage٭٭
I have a cross on my homepage
A simple reminder to me
Of the fact that I'm a Christian
No matter where I may be

This little cross is not magic
Nor is it a good luck charm
It isn't meant to protect me
From any physical harm

It's not identification
For all the world to see
It's simply an understanding
Between my Savior and me

When I logon to my homepage
For the new things to see
The cross is there to remind me
The price He paid for me

It reminds me too, to be thankful
For my blessings day by day
And to strive to serve Him better
In all that I do and say

It's also a daily reminder
Of the peace and comfort I share
With all who know my Master
And give themselves to His care

So, I keep a cross on my homepage
Reminding no one but me
That Jesus Christ is Lord of my life
If only I'll let Him be
~~From the Poem by Verna Thomas~~



†٭†٭ † *:·.·:* ♥ *:·.·:* †٭†٭†
Live your life in such a way that when
your feet hit the floor in the morning,
Satan shudders & says.....
"OH NO......She's awake!"

♥•*´¨`*•♥•*´ :·.·: `*•♥•*´¨`*•♥

Isaiah 40:31 (KJV)
But they that wait upon the LORD shall renew their strength; they shall mount up with wings as eagles; they shall run, and not be weary; and they shall walk, and not faint.

..(¯`v´¯)..........(¯`v´¯)
...`•.¸.•´.............`•.¸.•´

✞ † ✞ *:·.·:*♥ *:·.·:* ✞ †✞
2 Corinthians 12:9-10 (KJV)
9) And he said unto me, My grace is sufficient for thee:
for my strength is made perfect in weakness. Most gladly
therefore will I rather glory in my infirmities, that the power
of Christ may rest upon me.
10) Therefore I take pleasure in infirmities, in reproaches,
in necessities, in persecutions, in distresses for Christ's sake:
for when I am weak, then am I strong.
✞ † ✞ *:·.·:*♥ *:·.·:* ✞ †✞

ღ♥ Teresa ♥ღ
~☆~ღ*:·.·:*ღ~☆~

`*•.¸ `*•.¸ CoMe On`*•.¸`*•.¸
.*.CeLeBrAtE wItH mE.*.
~~☼~~~☆~~~☼~~
~☆~ღ*:·.·:*ღ~☆~
`*•.¸ i ReAcHeD mY gOaL`*•.¸
`*•.¸ April 12, 2010`*•.¸
~☆~ღ*:·.·:*ღ~☆~


¸.•´¸.•*¨) ♥¸.•*¨) ¸¸.•´¸.•*¨) ♥¸.•*¨) ¸¸.•´¸.•*¨) ♥¸.•*¨) ¸.•*¨)
(¸.•´ .♥ (¸.•´ .♥ (¸.•*♥(¸.•´ ♥ (¸.•´ .♥ (¸.•*♥(¸.•´ ♥ (¸.•´ .♥
☆ *:·.·:* There are only two ways to live your life. *:·.·:* ☆
☆ *:·.·:* One is as though nothing is a miracle. *:·.·:* ☆
☆ The other is as though everything is a miracle. ☆
☆ *:·.·:* ☆~~Albert Einstein~~☆ *:·.·:* ☆



¸.•´¸.•*¨) ♥¸.•*¨) ¸¸.•´¸.•*¨) ♥¸.•*¨) ¸¸.•´¸.•*¨) ♥¸.•*¨) ¸.•*¨)
(¸.•´ .♥ (¸.•´ .♥ (¸.•*♥(¸.•´ ♥ (¸.•´ .♥ (¸.•*♥(¸.•´ ♥ (¸.•´ .♥
~☆~Don't Quit~☆~
When things go wrong, as they sometimes will,
when the road you're trudging seems all uphill,
when the funds are low and the debts are high,
and you want to smile but you have to sigh,
when care is pressing you down a bit
rest if you must, but don't you quit.

Life is queer with its twists and turns.
As everyone of us sometimes learns.
And many a fellow turns about
when he might have won had he stuck it out.
Don't give up though the pace seems slow -
you may succeed with another blow.

Often the goal is nearer than
it seems to a faint and faltering man;
often the struggler has given up
when he might have captured the victor's cup;
and he learned too late when the night came down,
how close he was to the golden crown.

Success is failure turned inside out
the silver tint of the clouds of doubt,
and when you never can tell how close you are,
it may be near when it seems afar;
so stick to the fight when you're hardest hit
it's when things seem worst, you must not quit.
~~Edgar A. Guest~~



▬ ♥ ▬ ▬ ▬ ♥ ▬ ▬ ▬ ♥ ▬ ▬ ▬ ♥ ▬
♥ ♥ ♥ * Heart Prints * ♥ ♥ ♥

Whatever our hands touch---
We leave fingerprints!
On walls, on furniture,
On doorknobs, dishes, books,
As we touch we leave our identity.

Oh please where ever I go today,
Help me leave heartprints!
Heartprints of compassion
Of understanding and love.
Heartprints of kindness
and genuine concern.
~~ Author: Unknown ~~

▬ ♥ ▬ ▬ ▬ ♥ ▬ ▬ ▬ ♥ ▬ ▬ ▬ ♥ ▬
♥When the world says, "Give up."
♥ Hope whispers, "Try it one more time. "
♥ (¯`v´¯)(¯`v´¯)(¯`v´¯)(¯`v´¯) ♥ •
♥ ••`·.¸.·´ ••`·.¸.·´••`·.¸.·´••`·.¸.·´ •

On Sunday, August 16, 2009, I received an email from SP informing me that I was a SP motivator...I was speechless (yes, I CAN BE QUIET) & of course I cried (& cried & then cried some more). This is such a honor & no words can convey my gratitude to all of you that nominated me. THANK YOU...THANK YOU...THANK YOU

~*~*~*~*~*~*~*~*~*~*~*~*~*~*~*~*~*~*
This is what I posted when I started SP.
I haven't taken this off my SparkPage because
I don't ever want to forget all that has been
accomplished since 4-8-09.
~`~`~`~`~`~`~`~`~`~`~

In January 2007, I had a brain aneurysm to burst. After the brain surgery & all the medications, I found that I had gained about another 20 lbs. I know that my LORD & SAVIOR poured abundant Mercy, Grace & Love on me to allow me to live. Recovery has been long & hard. Losing weight was the last thing on my mind until I found sparkpeople. I don't want my 15 year old son & 12 year old daughter to grow up without me. Please help me to get healthy & lose this extra weight, so that I can enjoy what my LORD has BLESSED me with....A wonderful, loving husband & 2 precious children.
♥ (¯`v´¯) (¯`v´¯) (¯`v´¯) (¯`v´¯) (¯`v´¯) ♥

*:·.·:*☆*:·.·:*☆*:·.·:*
~Welcome to my SparkPage Goals~
*:·.·:*☆*:·.·:*☆*:·.·:*

~~~My Goals~~~

))((* To ALWAYS Put God First in everything I do
***Still working on this

))((* BE HEALTHY
***Still working on this

))((* Have The Ability To Participate in Family Activities
***Met November 8, 2009 when my family went to High Falls Park

))((* Meet goal weight
***Met April 12, 2010






SparkFriends

SparkTeams



My Ticker:
current weight: -10.0 under

Interact with UNSTOPPABLE_





Recent Blogs:

Profile


Member Since: 4/8/2009

SparkPoints: 207,856

Fitness Minutes: 161,880

My Goals:
♥¸¸.•*¨) ♥¸¸.•*¨) ♥¸¸.•*¨)

✞Keep GOD First✞

♥¸¸.•*¨) ♥¸¸.•*¨) ♥¸¸.•*¨)

***Walk 1300 Miles in 2012.

♥¸¸.•*¨) ♥¸¸.•*¨) ♥¸¸.•*¨)

***Walk 1000 Miles in 2011.
~DONE 10-13-11; 1000.21 Miles
~Total 12-31-11; 1291.59 Miles

♥¸¸.•*¨) ♥¸¸.•*¨) ♥¸¸.•*¨)

❤ May 27, 2011: Ultimate Goal Weight Met (135 Lbs)

❤ June 2012: Weight is between 121---123 Lbs
*UPDATE*7-10-12, Lowered my goal weight to 130 LBS.

❤ September 2012: Weight is between 116---118 LBS
*UPDATE*9-14-12,
Lowered my goal weight to 125 LBS.

♥¸¸.•*¨) ♥¸¸.•*¨) ♥¸¸.•*¨)

My Program:
1) Log All Food...Continue w/Mini Meals

2) Stay Active...
**Walk,Walk,Walk
**Stationary Bike
**Daily Jumping Jacks
**Daily Strength Training
**Hula Hoop

♥¸¸.•*¨) ♥¸¸.•*¨) ♥¸¸.•*¨)

Personal Information:
♥¸¸.•*¨) ♥¸¸.•*¨) ♥¸¸.•*¨)

~I am happily married to the man of my dreams, Marcus
~I have 2 wonderful children: Mac-19 & Heather-15
~I live in a small town in NE Alabama
~I am a born-again Christian. I Love the Lord with all my heart...If you would like for someone to pray for you; just let me know. I'm willing!
♥¸¸.•*¨) ♥¸¸.•*¨) ♥¸¸.•*¨)

Other Information:
♥¸¸.•*¨) ♥¸¸.•*¨) ♥¸¸.•*¨)

I love to... read, crochet, fish, garden, play rook, sing (can't carry a tune in a bucket), dance (with my kids, & Great-niece Harley, & Great-Nephew Brandan), movies, SEC football (Especially my AUBURN Tigers & Marcus' ALABAMA Crimson Tide)
♥¸¸.•*¨) ♥¸¸.•*¨) ♥¸¸.•*¨)

Favorite Movie--Facing The Giants

Favorite Books--The Left Behind Series

♥¸¸.•*¨) ♥¸¸.•*¨) ♥¸¸.•*¨)


Profile Image