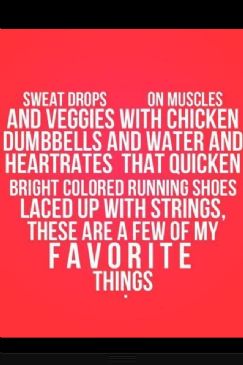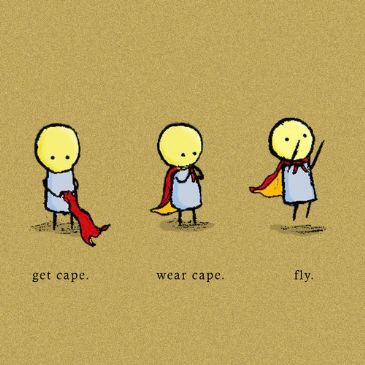 I have 47 pics in my gallery

Awards


RESTART - REDO - RENEW - Live!
Don't Let ANYONE steal your Sprarkle!
Embrace - Empower - Live!!

2014 -
Healthy food choices. (period) stop the junk madness
Start moving - Improve my a1c lab work, chloresterol etc
Get back down to my low... and surpass it.

2013 -
Ahhhh.. not sure what happened here. No looking back

2012-
Dont like job - change it. ((DONE)) Left Jan - HIred back in April)
Dont like my weight - change it -- and hurry up and stop ...
Don't Let ANYONE steal your Sprarkle!
Embrace - Empower - Live!!

2014 -
Healthy food choices. (period) stop the junk madness
Start moving - Improve my a1c lab work, chloresterol etc
Get back down to my low... and surpass it.

2013 -
Ahhhh.. not sure what happened here. No looking back

2012-
Dont like job - change it. ((DONE)) Left Jan - HIred back in April)
Dont like my weight - change it -- and hurry up and stop playing AT that goal... Power thru!
Eat right (stop dinking around) Move (ya know what that entails)
Plan how to leave work at work and get back to living again.

2011---
Reduce the number on the scale to my lowest weigh pre-accident/surgery. That was 185. I know - its only 7 lbs... but thats the first goal. From there... its a no holds barred.

PX90 - Lord help me.
WORKOUT - somewhere, somehow.. I will get in fitness minutes at least 3x a week.

5K - I want to complete at least one this year. I missed them last year and was bummed. It still hurts to walk - but with stretch and perserverance - comes achievement.

Empty nest again: break out the cookbooks. Something NEW once a week. New and HEALTHY!

Blood Sugar -- need to get it back under control. I got out the meter and did testing.. and its is JACKED UP! way up! So I will get that back under better control. The above items will all help this emensely.
----------------------------------------
-------------------------------
STRAIGHT UP NOW.. My favorite sayings are:

No Sacrifice - No Victory! (gotta luv transformers)
Aw quite complaining - You can rest when you get home!
Pain is just weakness - leaving the body!
"Life's too short to live as a spectator. get up, and get in the game." (thanx El)
Dont you let anyone *INCLUDING YOURSELF* tell you that you CAN'T do it. See it - Want it - Believe it )- and DO it! Allie Vincent from Biggest Loser book
=====================================
--- 2010
New job... revise the schedule.
Bike accident in March included a horrid knee surgery fixing the menniscus (2) replacing the ACL and weeks and weeks of knee brace no move - no bend to get the kneecap to STICK back on. Yeah basically I tried to tear it off. So my workouts stopped. I had PT and busted thru it. Then I was forced to return to work early (or lose my job) - nice huh? I went back and they put me on every odd thing I shouldnt be doing. This included a 6 month write-up (legally marginal at best) and I suffered. nuff said. That was over mid December. So.. Moving on!
----2009
* Jan 2009 -- total inches lost w/ 3 month PT - 8 inches LOST!
* January 31, 2009 --- 1st 5k TEXMED in Houston. This will be 1/3rd of my 2009 goals! **finish time 55 min burning 695 cals!**
* Feb 28th - Connaco Rodeo Run (yes I ran) Time 50.11, polar 46min.
* March - New long shorts... size 10! TEN baby.. TEN!
* April 2009 -- Scratched cornea and hand gash accident.
* 5/08/09 -- Donated blood! They will take me again! YEA
* 5/09/09 -- Finished 5k at 46.29, burned 1100 cals!
**NOTE: I was layed off soon after this.. and lost my mind, and found some pounds back. Thanks to my sparkly sisters.. Im back.. IN FORCE.. ha! a force to be reckoned with!

BRING IT!

*WOW* LIST:
--- 2008
- 4/2008 - ONE-DERLAND!!! Goal MET! Check!
- Easter 2008 Weight training added into my established cardio.
- Dr took me OFF my chloreserol meds. $50 saved!
- 5/2008: Completed first 5k walk. GOAL - CHECK!
- 6/3/08: Polar11 HRM Burn fat burn!
- July 2008: Its official. I've gone from 24/26 to a size 14 (lean boot cut jeans at that) .. no more saggy baggies!
- July 2008: Lab results are in! They ROCK!
- 08/13/2008: At 187 lbs, My fat% is 29.8 (heathy) - my lean mass is 131.6, and fat mass in lbs .. 56! BMR 1577
- Sept - trip to Germany! Had a blast, got in lots of walking. Home to Houston after IKE - whew!
- 10/11/08: 20% total weight loss to date - CHECK!
- November: It's official - I'm offa bunch diabetic meds
- 11/16/08: I'm outa the OBESE BMI range! 178.5!
- Dec 9 - 11, 2008 - Son Graduates!! - CHECK
- 12/14/08 Jingle Bell Walk/Run - CHECK!
On 12/31/2008 - grand total weight loss for 08 = 51 lbs!

Married for 5 years to my very best friend (05/24/2003)
I'm 44 and lived in Houston my whole life. Got the accent to prove it. I am a relatively new full nester - my daughter has come back and she's starting college in January 2010.

I strive to be the woman of substinance that I want to be!

Im from Texas so of course I'm chatty. It's genetic!
Make sure and say hello if you read this!!!!

Rhonda



Current Status:


SparkFriends



SparkTeams

My Ticker:
current weight: 184.5

Interact with TX_WILDHEART







Recent Blogs:

Profile


Member Since: 1/28/2008

SparkPoints: 49,454

Fitness Minutes: 35,469

My Goals:
DONE!! Get back to my low of 186.

DONE!! being ubber successful at my job

DONE!! Blood Sugar control

DONE!! Low carb, good food choices

Start moving




My Program:
GET MY HEAD IN THE GAME. and GET OFF MY HINEY

and not lose my mind in the process!

Cutting the carbs and working on my blood sugar readings

Personal Information:
I'm native Houstonian, born here, raised here, At some point in life, you just gotta embrace your inner redneck! ahah

Profile Image