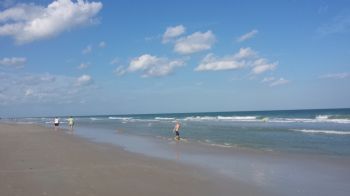 I have 32 pics in my gallery

Awards

Let's start a new tomorrow, today.
Hi! My name is Mary!

I started dieting back when I was probably 15, I'm 22 now, I started gaining weight probably when I hit puberty and was diagnosed with PCOS when I was 13, it was awful, I had been a very active normal child and had started gaining weight uncontrollably, I tried...probably every diet, and nothing worked long term! I dealt with being called a liar and a cheater and even accused of pretending to follow dieticians. I was devastated and had pretty much given up ...
Hi! My name is Mary!

I started dieting back when I was probably 15, I'm 22 now, I started gaining weight probably when I hit puberty and was diagnosed with PCOS when I was 13, it was awful, I had been a very active normal child and had started gaining weight uncontrollably, I tried...probably every diet, and nothing worked long term! I dealt with being called a liar and a cheater and even accused of pretending to follow dieticians. I was devastated and had pretty much given up ever dieting again, I continued to eat healthy foods, but little did I know, carbs were causing my weight to become more and more of a problem, I was following the diabetic diet rules my nutritionist had given me..and I now realize that I was eating far too many carbs. In early 2012 I had decided that I would try Atkin's, after much of my own research about PCOS, I decided that I had to cut carbs out and repair and rebuild my tolerance to foods containing them, I had much success with Atkin's but fell into a pit of depression that has taken a very long time to work itself out, I have been off and on trying to start over with my low carb way of life with no success. I've vowed and promised and swore to myself that all of those past failures were it and I was really going to do it this time, but I hadn't, I continued to bring myself down and allow myself to put myself last.

But, this time is different, I'm ready, not just ready, but I'm doing it. Failure is not an option. Stopping is not an option. I've really learned that I need to do a lot of things for myself, things that I've needed to do for awhile and things that I need to do to be a better person. While losing weight isn't going to make me a better person, it is something that I need to do for myself, to be healthier and happier with myself. No more excuses and no more 'I can't's
SparkFriends

SparkTeams

My Ticker:
Pounds lost: 2.8

| | | | |
| --- | --- | --- | --- |
| 0 | 2.3 | 4.59999999999999 | 6.89999999999999 |

9.19999999999999

Recent Blogs:

Profile


Member Since: 12/28/2011

SparkPoints: 2,177

Fitness Minutes: 2,295

My Goals:
Size Goals:
Size 14
Size 12
(Size 10/11 maybe)

Weight Goals:
215
200
185
170

My Program:
Learning to love myself unconditionally, becoming more patient with myself and others, and to become more kind and understanding towards myself.

Profile Image