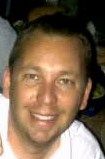 I have 12 pics in my gallery

Awards

Mid-Life WHAT?!?!?!?!
Goals:
Complete a sprint triathlon, 1/2 marathon, and recapture my six-pack, all by the end of summer '12, (40th birthday in Aug) and all without injury.

My Motivation:
My Son & My desire to reclaim my 'six-pack'.

Father, Nursing Student, Former Marine, Reformed Pilot.

I am in the middle of completing a mid-life career change, and am currently in Nursing school.

I am working on self-improvement, and it is a long haul. I have ...
Goals:
Complete a sprint triathlon, 1/2 marathon, and recapture my six-pack, all by the end of summer '12, (40th birthday in Aug) and all without injury.

My Motivation:
My Son & My desire to reclaim my 'six-pack'.

Father, Nursing Student, Former Marine, Reformed Pilot.

I am in the middle of completing a mid-life career change, and am currently in Nursing school.

I am working on self-improvement, and it is a long haul. I have come to realize that I may not be able to do anything about aging or going bald, but I refuse to grow old & decrepit (Which is a state of mind, & body, respectively). My goal is to be like those 80 year old guys that are running marathons, enjoying time with his (great)-grandchildren, and still flirting. :-)

I enjoy varied workouts, including Running, Biking, Swimming, & Weights.

I belong to24 Hour Fitness & am currently looking for a workout partner or group.

I don't currently have any workout or accountability partners, which is why I have turned to "sampling" several fitness websites in the hope of meeting local people (Greater Houston metro - though I am in Kingwood) to stay motivated with online, and perhaps run and bike with in person, if the distance isn't too far.

My past diets have varied from the Ice-cream diet to South Beach, Body for Life/Eating for Life, and Nutrisystem. I had a lot of success with South Beach and Body for Life/Eating for Life, which are quite similar. I have been reading Robb Wolf's "The Paleo Solution" and am slowly transitioning to that. The book is an excellent read by the way.

Favorite Quotes:

"The Marines I have seen around the world have the cleanest bodies, the filthiest minds, the highest morale, and the lowest morals of any group of animals I have ever seen. Thank God for the United States Marine Corps!" -Eleanor Roosevelt, 1945

Lead, Follow, or GET THE HELL OUT OF THE WAY!

Learn from other people's mistakes, because you won't live long enough to make all of them yourself.

Pain is nothing more than weakness leaving the body.

-Semper Fi
SparkFriends

SparkTeams


Recent Blogs:

Profile


Member Since: 2/9/2012

Profile Image