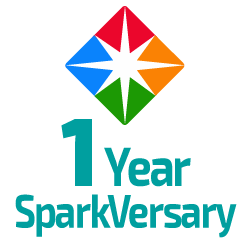 I have 7 pics in my gallery

Awards

Starting over AGAIN!
Update 3 June 2011

I lost weight and then I gained it all back again. I am now back up to my starting weight and I feel awful. But I'm back in the saddle again and am going to ride and walk it off. I did it once and I could do it again and better and MAINTAIN.

Gonna do it and make it stick!


The Beginning

I have basically been overweight since the birth of my daughter 10 years ago. I don't think I can use the excuse that "I just had ...
Update 3 June 2011

I lost weight and then I gained it all back again. I am now back up to my starting weight and I feel awful. But I'm back in the saddle again and am going to ride and walk it off. I did it once and I could do it again and better and MAINTAIN.

Gonna do it and make it stick!


The Beginning

I have basically been overweight since the birth of my daughter 10 years ago. I don't think I can use the excuse that "I just had a baby" any longer, especially when they look at the baby and see that she is almost a young lady.

Doing this for myself, so that I look and feel better. In 2007 I was almost 200lbs, I managed to lose 25lbs on my own but then slacked off and went back up to 180. Now I need to go all the way and lose 28lbs more to get back to my happy weight. I'll do it too.


Goals

180 - The beginning
175 - 22/3/09
170 - 11/4/09
165 - 15/6/09
160 - 14/9/09
170 - 11/1/2010


Updated 11 January 2010

After looking at myself in the mirror and seeing how my clothes fit these days, I've decided that I am going to stop at 155lbs. I don't want to be super skinny, I still want to have some curves. The main thing is looking and feeling my best and I think at 155 I will. This is of course subject to change should I reach that weight and not be overly satisfied with what I see.

So that's it, here's to working out hard and eating well!

Update 16/2/2010

Okie dokie
It seems that I am having a few health challenges this year so time to rethink. First things first I have to concentrate on staying well, next I have to get back into a routine and spend more time making good decisions as to what I'm putting in my mouth.

So as of today 16 Feb 2010 I am 169 lbs that's 14 lbs I need to lose and I would like to lose it by 30 June that's 19 weeks more than enough time to lose 14 lbs right. Okay lets do this
SparkFriends

SparkTeams



My Ticker:
Pounds lost: 0.2

Interact with TRINIGIRLBLUE






Recent Blogs:

Profile


Member Since: 2/21/2009

SparkPoints: 53,421

Fitness Minutes: 16,818

My Goals:
(3/6/2011) New goal is to get down to 155 by August 2011.

My Program:
Spin classes 3 x per week
Chalene workouts
Insanity
P90X
JIllian Michaels 30 Day Shred/No More Trouble Zones/Banish Fat and Boost metabolism
Elliptical at least 2 times a week


Other Information:
I'm a tattooed, bi-polar, PCOS suffering, belly dancing, poi spinner from the Caribbean

Profile Image