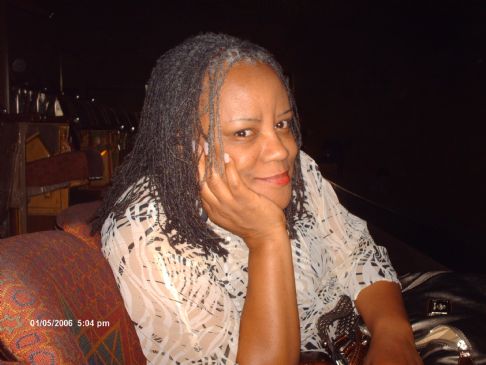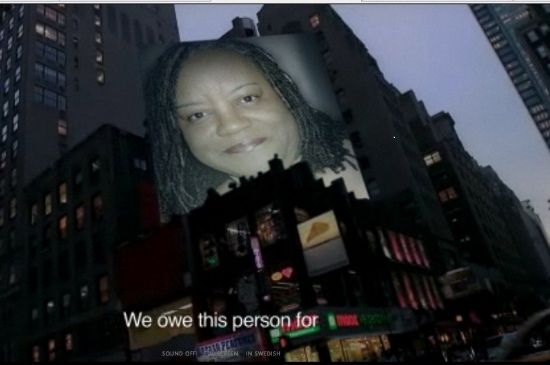 I have 40 pics in my gallery

Awards

Let this mind that is in Christ be also in you...
For you were fearfully and wonderfully made...
When a baby is born, I can't help but think, isn't God faithful, wonderful, merciful, loving, kind, generous!?!
And every time I see a new born baby I think of what a miracle it is. A new birth... how does God do that?
Do you ever look at a baby a wish you could start over, have a new beginning, or, a clean slate? And then you look at them and wonder what trials and tribulations they are going to face. And they ARE going to face ...
For you were fearfully and wonderfully made...
When a baby is born, I can't help but think, isn't God faithful, wonderful, merciful, loving, kind, generous!?!
And every time I see a new born baby I think of what a miracle it is. A new birth... how does God do that?
Do you ever look at a baby a wish you could start over, have a new beginning, or, a clean slate? And then you look at them and wonder what trials and tribulations they are going to face. And they ARE going to face some.
All we can do is try to prepare them for what's to come so that they may run the race so as to finish it.
As we go on this journey to good health, let us look forward to finishing the race, KNOWING that God is running right along side us, encouraging us, giving us the wind on our backs, and the lifts under our feet. And then there are those times that He's just carrying us along...
In March of 2009 my 2 1/2 year old granddaughter was diagnosed with cancer. It was a rare and incurable form of leukemia. My family is familiar with death, but never was it contemplated at such a young age.
The doctors had no hope for her and everything they did was hit and miss and maybe this will work, maybe it won't.
The chemo took out all her hair, even her eyelashes. We could deal with that, but to see a once vibrant child that loved to walk on her tippy-toes, dance, run, jump, did not have the energy to lift a spoon to feed herself.
We are Christians who love God, His Son, Jesus, and the Holy Spirit, and we were in a crisis. When a crisis comes you find out what you are made of... My faith was tested and the way I managed my 'fear' was to EAT, EAT, EAT. I had allowed fear to come in and rather than allow the Lord to comfort me, I sought food.
I never read the book, Eat, Pray, Love, but I did all those things during that time.
After all that praying, eating and loving my little one gave up the fight and went to be with Jesus on Christmas Eve. And one year from her diagnosis I had gained 20 MORE pounds to the already overweight body I was dealing with. Today I stand at 245 pounds.
As you can see on my Spark Page my goal in life now is to be transformed by the renewing of my mind.
As a Christian we are taught and BELIEVE that there is no death in God, only life. My granddaughter continues to live on and we shall see her again in our future. That is our hope in Christ. I have taken the time to deal with those thoughts so that I can move on. I refuse to be angry at God about her dying because He did not take her life, but He made a way of escape for her out of that ravaged body.
But I am here in this body that is way overweight and I know He has a way of escape for me as well.
"1 Corinthians 10:13
There hath no temptation taken you but such as is common to man: but God is faithful, who will not suffer you to be tempted above that ye are able; but will with the temptation also make a way to escape, that ye may be able to bear it."
I am not afraid of dying for to live is Christ and to be absent from this body is to be in His wonderful presence. But since I AM HERE, a change has got to come.
I am going to change my mind by allowing God's word to renew it. My change will be from the inside out. I've lost weight before but nothing had changed on the inside and I gained it all back. Hmm...
If you are going through an illness on top of being overweight, there is nothing too hard for God. Let go and let God. EAT modestly, PRAY without ceasing, LOVE God with all your mind, body, soul.
I kept a journal of my granddaughter's journey if you would like to read it. Many have told me of how it encouraged them. If you know Jesus as Lord and savior then you know that my granddaughter's passing is no more a defeat than you eating a donut rather than a boiled egg. She lives, we live, there is hope in God. Never give up.

http://www.caringbridge.org/visit/domini
quebraswell
SparkFriends

SparkTeams



My Ticker:
current weight: 242.0


Recent Blogs:

Profile


Member Since: 5/25/2006

SparkPoints: 6,042

Fitness Minutes: 1,515

My Goals:
My goal is simple. It is taken right from the Word of God:
Romans 12:2
And be not conformed to this world: but be ye transformed by the renewing of your mind, that ye may prove what is that good, and acceptable, and perfect, will of God.
In this process I am beginning to not think about food so much. My transformation is occurring from the inside out. Because of the peace that is replacing the fear (which includes anxiety, frustration, etc), I do not eat emotionally so much. I am ever changing, not doing the same thing over and over and expecting different results...

My Program:
Currently:
1. Prayer and meditation.
2. 6-8 glasses of water at least one with 2 tbls of organic apple cider vinegar
3. Joined a gym and hired a trainer. Don't know yet what the plan is.
5. I juice fresh vegetables and drink 8-10 ounces right after exercising.
6. READING FOR INSPIRATION:
*The Holy Bible
*Smith Wigglesworth Devotional
*Bragg's
*The Shack
*Get Motivated
*Lots of daily confessions inspired by my pastor.



Personal Information:
Currently living in the Atlanta area by way of Newark, NJ and in and out of Little Rock, Ark!
Proud Grandmother of 11 and one on the way!
Blessed member of World Changers Church International, Pastor's Creflo and Taffi Dollar. Jesus IS Lord of my life although I let food come between me and Him. That's over and I am on my way to being transformed by the renewing of my mind...

Other Information:
Read THE SHACK by Wm Paul Young, a fictional story that greatly expresses the Love of the
Father for His children. Our Father God is our greatest motivator!

Profile Image