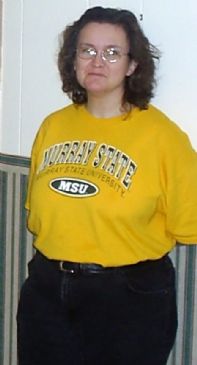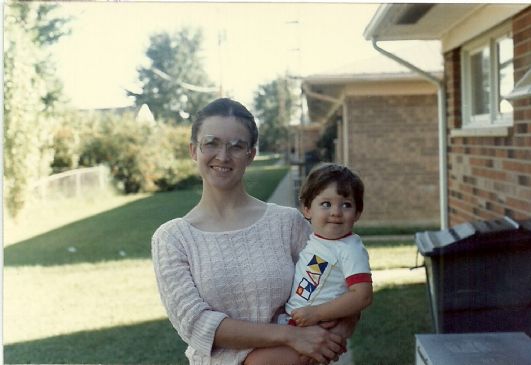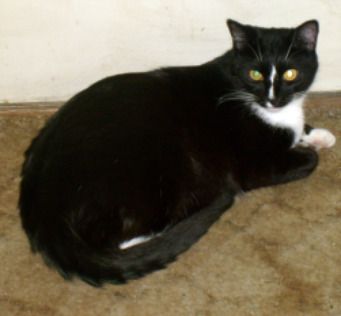 I have 8 pics in my gallery

Awards

Tresa7
Hello. I'm back for the umpteenth time ( see my post for Apr. 24, 2013) after not being on here since Dec. 28, 2012.

The almost weird thing is I didn't gain much weight while I was gone. It might be related to the fact that I finally figured out what was giving me stomach problems all the time. I'm allergic to soybeans and all of their various food items with Soy in them!

My highest weight was 221, but thankfully that was several years ago. Right now, my weight usually ...
Hello. I'm back for the umpteenth time ( see my post for Apr. 24, 2013) after not being on here since Dec. 28, 2012.

The almost weird thing is I didn't gain much weight while I was gone. It might be related to the fact that I finally figured out what was giving me stomach problems all the time. I'm allergic to soybeans and all of their various food items with Soy in them!

My highest weight was 221, but thankfully that was several years ago. Right now, my weight usually stays between 214 and 218. At 5'4" - 5'5" tall, however, that's still 80-85 pounds overweight!

I have Attention Deficit Disorder (ADD or ADHD) with the most common "co-morbid" disorders -- Depression and Anxiety. Suffering from all three of those led to my Social Security Disability in 1990.

When I first joined, I had extreme amounts of stress. I described it as, "I live in stress city." My stress levels have gone down slightly, but I'm still looking for ideas to relieve stress, depression and anxiety other than eating!


Spark Diet Rewards

Occurrence Date Collected Prize(s)
Fast Break 5/30/12 Set of Ear buds
Fourth Stage New Outfit


Weight-Loss Prizes

I first decided to reward myself for every five pounds I lose, but only if I can keep it off for at least a week! When the scale said 216.0 pounds (down 5 from 221) and stayed there for a week, I allowed myself to buy a notebook, some dividers and a couple of pens. Those total cost was $10 - $15!!
Today (5/18/2012), I noticed the highest weight I've recorded on Spark People was 219 and I thought for a long time about how to "fix" my early reward. But, you know what? I decided that a weight loss of three pounds is a good start!!
My final conclusion is that I will earn a certain "prize" for every three pounds I lose and keep off for at least a week! A bonus "reward" will be added each time I lose 15 pounds total.

Weight Reward(s) Date Collected
216 Notebook, etc. ($10 - $15) Not Sure
213 New Hairstyle June 8, 2012
210 New Shoes
207 Item of My Choice
204 -15 pounds; Pick Two Items
201 Magazine Subscription or New Book
198 Under 200 pounds; New Outfit!
195 Item of My Choice
192 New Swimsuit or Work Out Shoes
189 -30 pounds; Pick Two Items
186 ???
183 Item of My Choice
180 ???
177 ???
174 -45 pounds; Pick Two Items
171 Item of My Choice
168 ???
165 ???
162 ???
159 -60 pounds; Two Items of My Choice
156 ???
153 ???
150 Almost There!
147 Item of My Choice
144 -75 pounds; New Outfit or Two
141 ???
138 ???
135 GOAL! Big Celebration

SparkFriends

SparkTeams



My Ticker:
current weight: 225.2

| | | | |
| --- | --- | --- | --- |
| 225.2 | 202.65 | 180.1 | 157.55 |

135

Recent Blogs:

Profile


Member Since: 2/19/2010

SparkPoints: 5,365

Fitness Minutes: 2,627

My Goals:
I want to Get Rid Of about 80 pounds total!

However, I'll be happy if I can lower my weight to 199 pounds or less before Thanksgiving, 2013! I've weighed over 200 pounds for 10-20 years!



My Program:
This time I'm starting out with exercising sixty minutes per week.

Once I'm comfortable with that, I'll move it up to ninety minutes per week.







Personal Information:
I was born on Feb. 7, 1960 and I've been married since 1983! My husband and I have a grown son who moved back from Wisconsin in June 2012. No more Empty Nest!

I've lived in Owensboro, KY since 1983. Before that, I attended WKU in Bowling Green, KY and earned an Associate of Science. I was raised in Logan County, KY and graduated from Russellville High School.

Other Information:
Weight Goal = 135-144

Highest SP Wt. = 219

Date Weight
03/27/12 219.0
04/02/12 215.6
04/10/12 215.0
04/21/12 214.2
04/28/12 212.8
05/07/12 216.0
05/12/12 215.0
05/19/12 215.0
05/26/12 213.2
06/01/12 212.2
06/08/12 211.2
06/14/12 211.0
12/28/12 216.6
04/16/13 214.6
04/24/13 212.4






Profile Image