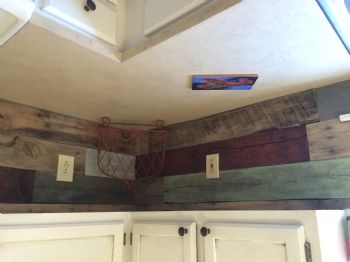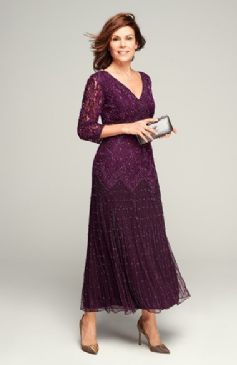 I have 27 pics in my gallery

Awards

Merry Christmas! – Happy Holidays!
December 2, 2014

Not everyone celebrates Christmas. I do and to those who celebrate that beloved Holy Day with me, Merry Christmas to you! For those who don't believe in the Christ, may your holidays be filled with love and joy.

Life Fueled by Gratitude is Great Treasure
November 13, 2014

From a grateful heart flows the treasure of life more abundant and full. I am determined to have a life that flows from a grateful heart.

Seeking ...
December 2, 2014

Not everyone celebrates Christmas. I do and to those who celebrate that beloved Holy Day with me, Merry Christmas to you! For those who don't believe in the Christ, may your holidays be filled with love and joy.

Life Fueled by Gratitude is Great Treasure
November 13, 2014

From a grateful heart flows the treasure of life more abundant and full. I am determined to have a life that flows from a grateful heart.

Seeking Enlightenment - October 1, 2014

As I shared in my blog post on 9/30/14, Trigger-Tired is a major issue that I have yet to figure out how to overcome. So I have committed myself to finding the solution when tired is eating my cake – or making me eat it! Thus the lighthouses. I am seeking the Father who sent the LIGHT that enlightens every person. I know He has the answers I need.

"The Lord is my light and my salvation.... When You said, 'Seek My face,' my heart said to You,
'Your face, O Lord, I shall seek. ...'" From Psalm 27.

I Don't Live There Anymore! September 1, 2014

As September rolls in, looking for pics to encourage my month on this journey and yours, I run across this background pic and am greatly inspired to remember that I am not doing things the same way as even a year ago. I have discovered new ways of thinking and doing that are working for me, and I intend to keep pressing forward.

This background pic says "Don't judge me by my past. I don't live there anymore." One thing Father uses to inspire me when threatened or tempted to fall backwards is this thought process of being different, doing different, and not having to do things the same old way anymore. I am not there anymore; and I don't have to behave "that way" anymore. I am new. My journey is different. I don't live "there" anymore.

This rearview mirror with this quote in it reminds me to keep my focus forward. I am not a crazy person. I don't have to keep doing the same old thing expecting the things that have never worked before to suddenly start working for me. I can learn new ways of being and doing. I am learning. I am enjoying learning, growing, and experiencing victory. These new ways and means are taking me forward, so why would I want to go back there again.

Another pic I am using for my page reminds me that the solution for situations when I find myself where I don't want to be is to make better choices. Yes, here comes September, already, and I am ready to keep pressing forward in learning new ways and making better choices that will get and keep me where I want to go and be.

What a great and exciting realization to give focus to through September. I don't have to fear the light. I can choose change. And "I don't live THERE anymore!"

Here for TRUE and Lasting Change - Friday, August 1, 2014

Last month's title focus for my page asked the question, "Why am I here????" God responded definitely, deeply, and affirmatively. I am here to work toward true and lasting change, one habit at a time, if that is the need.

Read my August 1, 2014, blog for more details and come join me!

Goal for July: Why am I Here? (July 3, 2014)

In my blog by this title on this day, I share realization that something is missing in the equation that makes up my commitment to this journey. That / those missing element(s) are why I struggle constantly to stay the course. So, through July and for as long as it takes I will be looking at why I am here, trying to grasp hold of the attitudes, motives, etc. that I need to have for true change.

Changing Seasons (June 1, 2014)

Life is not the same as when I was younger. I worked as a nurse for numerous years, was active as a teacher of women in our church, served as WMU director and prayer coordinator for church and association, not to mention the greatest occupation of all, being wife to my best friend and mom to 3 great kids. Now I am retired, kids are grown, we have moved to a new home since they left and are in a different church. My activities and duties are not the same as they were, and sometimes I feel a little lost as to what this season of life is supposed to look like.

As we change seasons, leaving a spring that barely made an entrance and heading rapidly into the early summer heat, I am looking at my changing season in life. Things are beginning to take form as I find new endeavors to put my energy into. I am still a wife to my best friend and mom to my kids, as well as Meeme to theirs. There are other things coming together as I look to the season ahead of me.

Life goes on and seasons change, in the earth, and for aging me. This month I look with anticipation to the Father who has me here for a purpose, seeking His direction for these new days. These days may be different from when I was young, but one thing hasn¡¯t changed. I still want to finish strong in the journey of faith.

May Strong! (April 29, 2014)

¡°Finally, be strong in the Lord and in the strength of His might. Put on the full armor of God, so that you will be able to stand firm against the schemes of the devil. For our struggle is not against flesh and blood, but against the rulers, against the powers, against the world forces of this darkness, against the spiritual forces of wickedness in the heavenly places. Therefore, take up the full armor of God, so that you will be able to resist in the evil day, and having done everything, to stand firm¡± ~ Ephesians 6:10-13.

My goal as I returned to Spark in January was to seek true change of the habits and thought processes that hold me in bondage to weight and health issues. Along with that is the goal to stay the course; to stand firm on this journey, no matter the difficulty in accomplishing the goal.

My goal for May, in continuing to change habits and thought processes, is to be strong. I will be working to increase my strength training. And I will be seeking out thoughts and encouragement in remaining strong to stay the course.

Updated April 29, 2014

Transformed and Transcended
April 3, 2014

¡°Having the same spirit of faith, according to what is written, ¡®I believed, therefore I spoke,¡¯ we also believe, therefore we also speak, knowing that He who raised the Lord Jesus will raise us also with Jesus and will present us with you. For all things are for your sakes, so that the grace which is spreading to more and more people may cause the giving of thanks to abound to the glory of God.

¡°Therefore we do not lose heart, but though our outer man is decaying, yet our inner man is being renewed day by day. For momentary, light affliction is producing for us an eternal weight of glory far beyond all comparison, while we look not at the things which are seen, but at the things which are not seen; for the things which are seen are temporal, but the things which are not seen are eternal¡± ~ 2 Corinthians 4:13-18, NASB.

The ¡°transcendent¡± glory of God (the Presence of Excellence) comes into the life of the person who is ¡°transformed¡± by Him. Transform-Abby is my prayer for that reality to be mine as I seek to change habits that bring destruction to those that bring life: life more abundant and full.

This is the Easter season: the time when we celebrate the transcendent glory of God displayed in the transformation of Christ who lived in the flesh as an example for us, died on the cross as the price for our sin, and was raised up in His transformed body to live eternally again. I believe, therefore I live.

God called me to return to Spark with my only goal being that of possessing true change, to be transformed in this life to live a transcendent lifestyle that brings health and healing. What better training ground than to gain control of fleshly impulses so as to transform and achieve transcendence (excellence) as I work to live healthy to the glory of God. When God calls us, He is faithful to equip us.


Joyful in This Journey
March 10, 2014

Mindset is vital to success. In January I realized that, though I was back with determination, my thinking and attitude in this journey was stinking. So in February God called me to change the way I think and He began inspiring good thought to replace the bad. Now in March He is instructing me to count the journey a joy and He is helping me to find joy even in the things I find difficult to do and keep up with, like the food tracker.

I am a Christian and follower of Jehovah-Abba. As such I believe that joy has little to do with circumstance and everything to do with trust in God in the midst of them. As I look to find joy in this SP journey I am on, this fact is just a true here as anywhere.

God brought me here for a purpose, to change bad habits to good ones. That is my focus. As I trust Him to lead step by step in doing so, I can rejoice in His faithfulness to equip me to succeed. The practice of this joy which is strength to me uplifts my spirit in the journey and helps my thoughts to a more positive attitude.

February 9, 2014

¡°The wise are known for their understanding, and pleasant words are persuasive¡± ~ Proverbs 16:21, NLT.

As I prepare to bless my beloved for Valentine¡¯s Day, I know that love is a daily joy for us and toward many others in our lives. But today God is speaking to me about making sure that I do not forget to give love to myself as well. He is instructing me to love myself through proper care toward myself, yes, but even more, through right thoughts that encourage and bless my life with strength.

Scripture instructs us to love God first, then love others as we love ourselves; so how can I properly love others if I fail to know how to truly love myself? I am finding that my Spark Journey is one of learning better ways to give love to me. I love myself in action by doing the things I need to do to take proper care of me so that I can feel good and live in strength. But I am also seeing more clearly the need to love myself with my words and thoughts.

Words truly are like the rudder of a ship, steering our lives. The things we meditate on the most will take hold, saturate us, and seep out to reveal themselves. The greatest thing we can do for self is to get God's heart for us and let our words and thoughts stand in agreement with His. In this way we bless ourselves in His name and we empower our lives to move forward with strength. Thus a big part of my goal for February is to meditate on thoughts that empower me for victory; words that reveal a true and healthy love for self that will empower me to not only walk in victory, but to better love and encourage those around me.

Thus I proclaim that I have power for this day because the Holy Spirit is upon me and in me to deliver me. If God is for me, who is against me? Thus, may the God of truth and fidelity, the Amen (the make it so), so bless me. (Acts 1:8; Romans 8:31; Isaiah 65:16a)

January 1, 2014

I'm Darlene and I'm Ready for Change!

Hello. I am Darlene and this is my third time here. I love SparkPeople, love the accountability and companionship, but am finding weight loss illusive. So I am setting my goals to changing me rather than to losing weight, hoping that if I put my focus on what I can do to make some changes, the things that elude me will be found along the way. So, allow me to introduce myself anew.

I am wife to my best friend living in the top of Texas. We have three wonderful children and we love their mates as our own. Between them, we have 11 grandchildren and one on the way. I enjoy the study of God's word, writing, crochet, and reading. It is joy to be back and I look forward to getting acquainted.


Current Status:


SparkFriends

SparkTeams



My Ticker:
current weight: 163.0

Interact with TRANSFORM-ABBY






Recent Blogs:

Profile


Member Since: 12/31/2013

SparkPoints: 34,022

Fitness Minutes: 26,894

My Goals:
1. Don't just set goals, change habits!
2. Increase activity.
3. Improve diet.
4. Change from the heart by addressing thought processes and attitudes that hinder and harm my journey.

My Program:
As we come into the holidays, I want to focus on the things that increase success:

1. Keep working to track food when I can and practice mindfulness all the time, especially being alert to why I am eating what I am eating, when, how much, and the results of my eating.
2. Move this bod: I am working to average 9500 steps per day and be more faithful to ST at least 2-3 times per week.
3. I will work to continue to lose this weight, but especially to hold my ground during the holidays.
4. I continue to try to find better coping skills for trigger tired and the rebellion when out of control situations drive me to eat haphazardly.


Personal Information:
Hi, I am Darlene, a 60 year old home maker, married to my best friend, and I struggle to take care of myself properly, like many I know. We have 3 children and their mates, 12 grandchildren, 2 great grands, and 2 dogs who think they are our children. I love the study of God's word, writing, reading, and crochet.

Other Information:
Yesterday is gone
Tomorrow may never be
Now is all the time
God has gifted me
Will I use it well
Or waste it on the way
Time will surely tell
The choice I make today

Profile Image