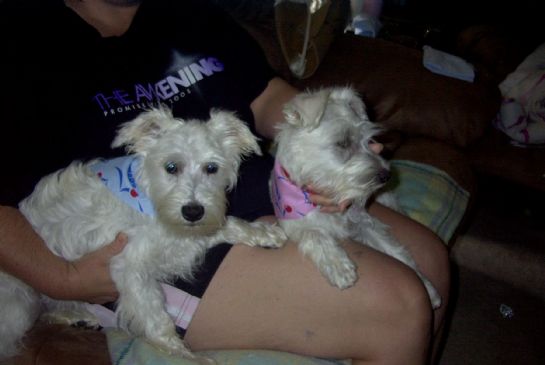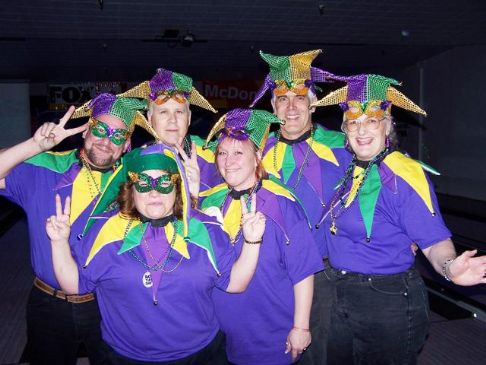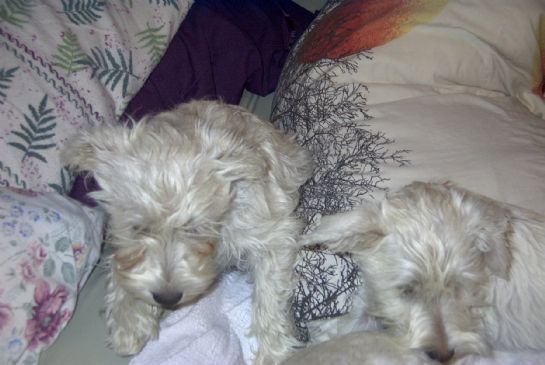 I have 6 pics in my gallery

Awards

Having problems believing in myself...
Hello,

I am 37 years old and I have three miniature schnauzers, Casey, Scotty, & Rocky. I am married with an 11 year old daughter, and an almost 21 year old step-daughter in college.

Now that kids are growing up, I am starting to do things for myself for a change. One thing I want desperately is to lose weight, get fit, and live longer. I am registered to return to college starting 04/06/07, working to finish my degree online.

My husband and I graduated ...
Hello,

I am 37 years old and I have three miniature schnauzers, Casey, Scotty, & Rocky. I am married with an 11 year old daughter, and an almost 21 year old step-daughter in college.

Now that kids are growing up, I am starting to do things for myself for a change. One thing I want desperately is to lose weight, get fit, and live longer. I am registered to return to college starting 04/06/07, working to finish my degree online.

My husband and I graduated from the same high school – but just 11 years apart. Sounds weird, but it works for us. What is weird is that I had his older brother for a teacher. They are almost 10 years apart in age!

I have a really hard time losing weight. I have all my life. It just got even harder after three instances of breaking my back. All total, I broke my back in seven different places. Any kind of impact just about kills me. However, if there is no impact, there is no impact – if you know what I mean.

I coach and play co-ed softball in the spring, summer and fall. This is about the most physical exercise I can do without landing myself in bed for days at a time. It just isn't enough though.

Looking for friends to help motivate and help me keep motivated….

Tracy
SparkFriends

SparkTeams




Recent Blogs:

Profile


Member Since: 2/9/2007

SparkPoints: 0

Fitness Minutes: 0

My Goals:
Anyone ever consider the Lap Band or gastric bypass? I have so much weight to lose, and it seems impossible with my back problems.

My Program:
To get through another day. Doctors just want to put me on disability. I won't let them. They have a hard time believing I still work.

Personal Information:
My husband and I live in the Tri-Cities, WA. We went to the same high school (a considerable amount of time apart mind you). We like boating,fishing,skiing, and camping.

Other Information:
Need to keep positive and motivated. Some times it helps me to help others, if that makes any sense.

Profile Image