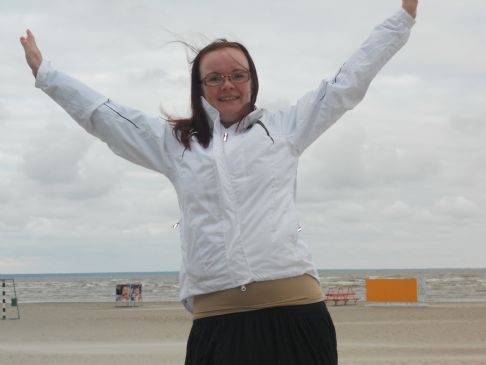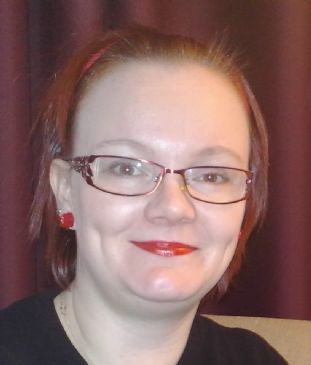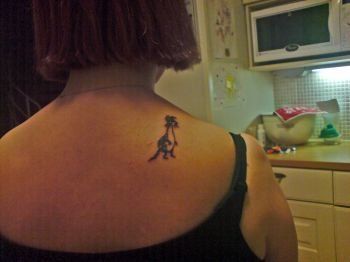 I have 13 pics in my gallery

Awards

Getting there with SP
(Updated June 2012)

Ok, here I go again (again...). I had it going so well, with Spark People, but somehow I let it go and haven't been to Spark People for long time... to long. So I am ready to go again!

My goal number 1 is to find the happiness and joy in life, feeling happy to exercise, feeling good about myself. And I will!

About my username, I'll tell you a story about it... (even you asked me not to, but I'm in the mood for that now ;-D ):
My ...
(Updated June 2012)

Ok, here I go again (again...). I had it going so well, with Spark People, but somehow I let it go and haven't been to Spark People for long time... to long. So I am ready to go again!

My goal number 1 is to find the happiness and joy in life, feeling happy to exercise, feeling good about myself. And I will!

About my username, I'll tell you a story about it... (even you asked me not to, but I'm in the mood for that now ;-D ):
My two favourite writers are Tolkien and Finnish writer, Tove Jansson. In Tove Jansson's book Tales from Moominvalley, with short stories, there's story about Snufkin and his spring tune. Snufkin meets little creature, who admires Snufkin a lot. Snufkin thinks it's bit annoying and odd to have admirer, so at first he reacts coldly to the admiration of this creature, telling that one can't be really free if one admires somebody too much. This creature is called a creep, as it's so small that nobody has noticed it enough to give it a name. After a while Snufkin feels sorry for acting so rudely towards this little creep. He gives the little creep a name, Ti-ti-uu in Finnish, Teety-woo in English. Ti-ti-uu, as Snufkin explains, is happy beginning and sad uuuuu in the end. New name inspires the creature to embark on a life of its own, and when Snufkin meets Ti-ti-uu again, it's very busy with it's own life that it has forgotten to admire Snufkin too much. Before the creep had a name, things just happened around the creep. Nothing happened actually to the creep, until it got it's name and now things happen to Ti-ti-uu, not just around it.

I'm not very good in explaining that in English, but I love the story. I was thinking for a name to one forum over a decade ago, and realized that this is it! My name, my story. I just love it. I've loved Moomin-stories since I was kid, and grown up with them, finding new shades and meanings (as in stories and for myself) everytime I read the books again. Ten years ago I found story of Titiuu close to my life. I was then in a situation where I was being silly admiring somebody too much, not being myself, until I found my "name".

Actually I find myself being Titiuu so much, that I have that little creature tattooed on my upper back, near shoulder blade, just a little creature on black ink. My picture. You can see the tattoo here in my page, on photos. :-)

SparkFriends

SparkTeams

My Ticker:
Pounds lost: 16.0


Recent Blogs:

Profile


Member Since: 10/10/2009

SparkPoints: 16,580

Fitness Minutes: 12,473

My Goals:
I'm back on track! I am going to find the joy of exercising I had when I was fit, healthy and happy!

I already have been exercising more and feeling good about it. Yay me! I am going to continue that way, making exercise natural part of my daily life, a routine every day.

I will also start eating well, so that food nourishes me and gives me energy and strengt. I'll stop that mindless munching and eat at meals and remember those veggies and fruit, that I have been neglecting...

I'll be happy, fit and feeling good about myself!

My Program:
My plan is to:
- eat good, healthy food and avoid all unnecessary stuff like candies, too processed foods etc. Remember those veggies!!!
- make realistic exercise plans and then do it!
- stay positive no matter what, instead of dwelling in negative emotions like "I can't", "this ain't gonna happen...". Yes I CAN!

Personal Information:
Mom, wife, nurse.
I'm working mom of 3 kids, living in Finland.

Other Information:
Sometimes I think that it's too hard to make exercise plans because of my irregular 3-shift work, my kids, taking care of home etc.

Excuses! I now STOP making excuses and start making do-able exercise plans - and what's most important, work out according those plans!

Profile Image