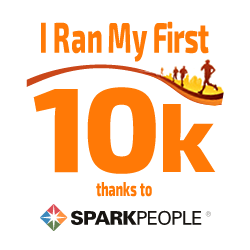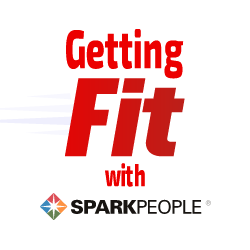 I have 15 pics in my gallery

Awards

It's not who you are that holds you back, it's who you think you're not.
2 years ago I lost 40+ pounds, ran 5 5ks, 2 10ks, and a half marathon, fit into size 12 skinny jeans, and gained a ton of self confidence. Then I broke my shoulder and gained 20 pounds back. So we begin a new journey for 2013.

It's terrifying. I'm scared of putting in all the work and effort only to hit brick wall after brick wall like I did before.

But I'm going to do it anyway.

One day at a time.

I may not be able to give up soda ...
2 years ago I lost 40+ pounds, ran 5 5ks, 2 10ks, and a half marathon, fit into size 12 skinny jeans, and gained a ton of self confidence. Then I broke my shoulder and gained 20 pounds back. So we begin a new journey for 2013.

It's terrifying. I'm scared of putting in all the work and effort only to hit brick wall after brick wall like I did before.

But I'm going to do it anyway.

One day at a time.

I may not be able to give up soda forever. But I can give it up for just one more day. Every day - just one more day. I may not be able to always resist a cupcake. But I can for one more day. I may not be able to have the strength to run or show up to the gym. But I can for one more day.

One day at a time.

I'm going back to the basics, and what worked the first time. Counting calories. Limiting fast food and trying to prepare meals at home in advance.

My new goal: Reach 214 pounds. Only 9 more pounds to go. I can do this.

2013 Race Schedule:

January 1st - 2013 Resolution Run 5K
March 9th - Nike Women's Marathon 10K
March 23rd - Community Health & Fitness 5K
May 18th - Tommy Vaughn's 10K
July 20th - IF Half Marathon
August 31st - Pocatello Half Marathon
September 22nd - Jackson Hole Half Marathon
SparkFriends

SparkTeams



My Ticker:
current weight: 212.0


Recent Blogs:

Profile


Member Since: 1/4/2011

SparkPoints: 9,645

Fitness Minutes: 10,845

My Goals:
Lose 100 pounds. Oh vay!

My Program:
Water! Kick Mtn. Dew and Pepsi to the curb!

Exercise - 3-4x a week.

Calorie control & watch portions!

Okay, but I haven't given up ANYTHING - all of my fatty, horribly tasty favorites: buffalo wings, fries, etc. Just moderation and smaller sizes.

I am working on changing my lifestyle, but to something that I can stick with. I can't give up it all, that won't work for me. But I can cut back and cut out a lot!

Personal Information:
Tiffany

Currently residing in Idaho.

Starting weight - 253 pounds
Goal weight - 150 pounds
Height - 5'8"
Shoe size - 10
Starting pants size - 20
Goal pant size - something in the single digits please!

Profile Image