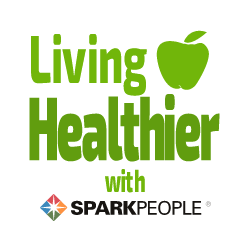 I have 21 pics in my gallery

Awards

I'm Digging Bumblebees . . .
The Bumblebee is a strange mixture of awesome work ethic and lethal cuteness while buzzing their a$$es off and carrying around more weight than anybody should have to . . .

Basically, I'm tired of being fat. Not the kind of fat that other people see me as, ya know the "ok fat" that is still kinda cute and made up for in personality .
No, I'm tired of being "fat" as I see it. The kind of fat that takes you hostage and leaves you feeling like you are quarantined to the ...
The Bumblebee is a strange mixture of awesome work ethic and lethal cuteness while buzzing their a$$es off and carrying around more weight than anybody should have to . . .

Basically, I'm tired of being fat. Not the kind of fat that other people see me as, ya know the "ok fat" that is still kinda cute and made up for in personality .
No, I'm tired of being "fat" as I see it. The kind of fat that takes you hostage and leaves you feeling like you are quarantined to the passenger seat of your own convertable.
I don't want to have that out-of-body feeling anymore. I'm sure a lot of you have had it too, the one where I wonder who is struggling up flights of stairs, bulging out of 'big pants' and living my damn life for me. AND doing a piss-poor job of it, I might add. I mean, WTF I am 28 years old! No amount of childhood bull$h!t, career or relationship disappointment is an excuse for for not living now and reclaiming ownership of my body.

I am OVER letting mindless limiting inner-babble control my thoughts and self-esteem.

I am OVER letting mindless outer-babble from media and messed up people damage my ownership of this body and intent to live in it.

I am OVER letting, or pretending to let, other factors control and damage my failure or success, sadness or happiness and stagnancy or growth.

* * * * * * * * * * * *
There's only now
There's only here
Give in to love
Or live in fear
No other path
No other way
No day but today
_- Rent
SparkFriends

SparkTeams



My Ticker:
current weight: 194.0


Recent Blogs:

Profile


Member Since: 10/4/2009

SparkPoints: 2,035

Fitness Minutes: 1,267

My Goals:
Lose some weight ! Get toned. I'm not interested in being a certain size but want a mid-range BMI and to do whatever i want, whether that's wearing a damn bikini or hiking up a damn mountain.

Specific Goals:

Reach 180 lbs = new workout music

Reach 175 lbs = Sushi!

Reach 170 lbs = new athletic shoes

Reach 160 lbs = small tattoo

Reach 155lbs = Sushi !

Reach 150 lbs = workout clothes

Reach 145 lbs = Large
Tattoo Back Piece

Reach 142 lbs = Health & Happiness ; ) AND maybe some Sushi . . .

My Program:
To lose weight I generally watch portions, balance meals and exercise more. Specifically I cut fried foods down to once or twice a month, eat lots of veggies and drink a ton of water. Two low-calorie and filling snacks a day keep me from overeating at mealtimes. I often do popcorn, granola bars, veggie sticks, fruit or trail mix.

Current BMR @ 185lbs = 1643.05

Current Daily Calorie Needs (including Sedentary Activity) = 1971.66. That's about how many calories I use per day (without subtracting excercise calories burned). BUT I am aiming for consuming between 1250 and 1550 calories per day as suggested by SP.

I must EAT LESS than this or MOVE MORE in order to reach my goals !!!

Personal Information:
I am a social worker: helping people out and problem-solving are high on my list of priorities. "The world is ran by people who show up", so SHOW UP !

Other Information:
I am really into reading, crafting, hanging out with my Dog and two Cats. I love the outdoors, hiking, camping and swimming. I love Tattoos. I have two and am working on more. Music is amazing, yada, yada, yada.

Profile Image