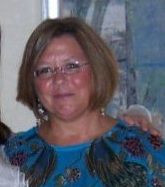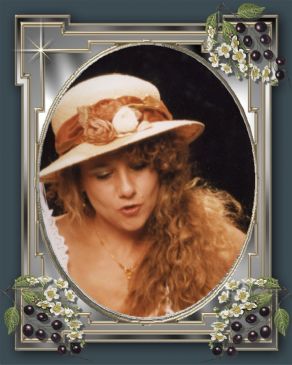 I have 9 pics in my gallery

Awards

Just Do It!
Okay - all below still applies however, I am now back after a long absence. I WILL be successful at continuing/picking back up my weight loss endeavors. Happy Sparking I go! October 20013

I am a 58 year old "girl" who lives in St Augustine, Florida. I love reading, walking, doing crafts, travel and watching movies, spending time with friends and family (duh) and life in general.

My favorite books are Outlander series (Diana Gabaldon is one of my favorite authors), A ...
Okay - all below still applies however, I am now back after a long absence. I WILL be successful at continuing/picking back up my weight loss endeavors. Happy Sparking I go! October 20013

I am a 58 year old "girl" who lives in St Augustine, Florida. I love reading, walking, doing crafts, travel and watching movies, spending time with friends and family (duh) and life in general.

My favorite books are Outlander series (Diana Gabaldon is one of my favorite authors), A Song of Ice and Fire by George RR Martin, Robin Hobb's Rain Wild Chronicles and Liveship Traders - these are only a few of the series books that I have enjoyed. I am always looking for new books, so if you have a good book I would love to hear from you.

Favorite movies: Gone With The Wind (my parent's first date movie), Harry Potter series, The Butcher's Wife (anything Demi Moore is in), Lord Of The Ring series. These are only a few of the great movies I have enjoyed.

I am loving SparkPeople and will be around here for a very long time. This is the best support site I have ever found, and I know it will be in great part the reason I am successful in living a healthy lifestyle. Everything you need is here.....

Happy Day Everyone!

THIS IS MY AFFIRMATION FOR MY LIFE,

I am feeling thinner today
I am getting stronger, healthier and slimmer everyday
I am losing weight effortlessly
I look and feel slimmer everyday
I am losing weight slowly but surely
I enjoy being slim and fit
I am on the road to great health and a great looking body
I am proud of myself for eating the right foods
I love how I feel after I exercise
I love the feeling of being slim and healthy
I am ready to be thin again
I find It feels so good to have a toned body
I create an abundance of energy when I work out
I acknowledge that my health is extremely important to me
I am taking care of myself and it gives me great confidence
I am committed to doing what it takes to become slim again and healthy
I deserve to be healthy in body and in mind
I will succeed at controlling my weight
I enjoy life when I am in good shape
I find water is refreshing and satisfies my food cravings
I find that every day I notice positive changes in my body
I love being an inspiration to others

(I got this from a fellow Sparker, loved it and made it my own.)
SparkFriends

SparkTeams



My Ticker:
current weight: 193.0

Interact with THEFLORIDAFAIRY






Recent Blogs:

Profile


Member Since: 4/6/2012

SparkPoints: 28,115

Fitness Minutes: 6,132

My Goals:
I want to loose 30 lbs.

My Program:
I am following no plan except to track what I eat with the Nutrition Tracker and keeping my calories under the numbers they recommend. This worked before, and it will work again. I also walk 5 times a week on an average basis (1 1/2 miles each time).

Personal Information:
I am a 58 year old "girl" who lives in St Augustine, Florida. I have been gaining weight steadily for the past 13 years and now weigh WAY TOO much. I am disabled, so am always home and not running around at a job. So burning calories is a struggle.



Other Information:
I love reading and playing on the computer. I have been burning up books like crazy lately. Used to love to walk and bike, but am too fat now. I am looking forward to enjoying those activities again. The beach is always great, just love the ocean!

Profile Image