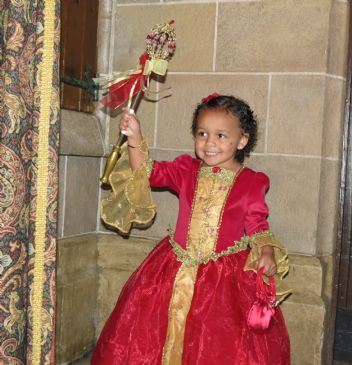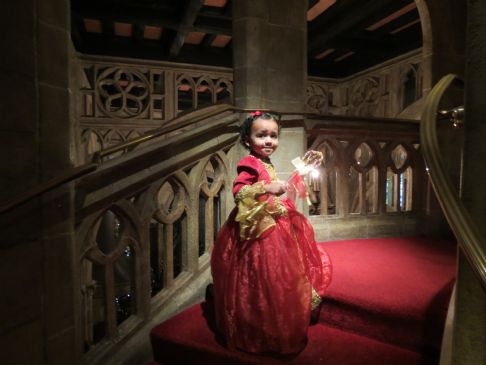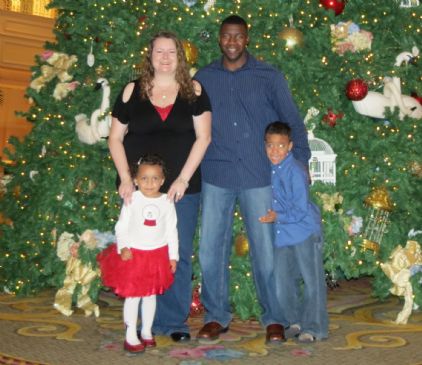 I have 48 pics in my gallery

Awards

When you know better, you do better...
ALL OF OUR DREAMS CAN COME TRUE IF WE HAVE THE
COURAGE TO PURSUE THEM." - Walt Disney

~After years with no period and an 80lb. weight gain in 1 yr., I was diagnosed with Polycystic Ovarian Syndrome. I am very insulin resistant, and take 1500-2000mg of glucophage per day. I was finally able to have a baby naturally after trying for over 6yrs. and many doctors telling me I would never conceive. A bad car accident in my past and many complications during my pregnancies ...
ALL OF OUR DREAMS CAN COME TRUE IF WE HAVE THE
COURAGE TO PURSUE THEM." - Walt Disney

~After years with no period and an 80lb. weight gain in 1 yr., I was diagnosed with Polycystic Ovarian Syndrome. I am very insulin resistant, and take 1500-2000mg of glucophage per day. I was finally able to have a baby naturally after trying for over 6yrs. and many doctors telling me I would never conceive. A bad car accident in my past and many complications during my pregnancies have left me with overwhelming back and SI joint problems. I am in physical therapy weekly and am looking forward to getting stronger and finally being able to enjoy activities with my children like I've always dreamed of doing. I do feel I am very lucky in life, with my beautiful son, daughter, and ever supportive husband, but I don't think I will ever be truly content at the size I am now. I'm smaller than I was when I got married 10 yrs. ago, (My highest wt. was 260), but at 235lbs. I don't exactly feel like a "HOT" mom, which is exactly what I desire to be. My dream is to lose enough weight that I can hire a photographer to take really sexy pics of me(like in Maxim or Stuff) and make a calender for my husband. I encourage any who read this to contact me and let's help each other with our goals!

*"We must all suffer one of two things: The pain of discipline or the pain of regret and disappointment". - Jim Rohn

*"Success seems to be largely a matter of hanging on after others have let go." - William Feather

*"Suffering is the tuition one pays for a character degree."

*"We ask ourselves, who am I to be brilliant, gorgeous, talented, and fabulous? Actually, who are you not to be? You are a child of God. Your playing small doesn't serve the world. There's nothing enlightened about shrinking so that other people won't feel insecure around you. We are all meant to shine, as children do. We are born to make manifest the glory of God that is within us. It's not just in some of us, it's in everyone. And as we let our own light shine, we unconsciously give other people permission to do the same. As we are liberated from our own fear, our presence automatically liberates others." - Nelson Mandela

SparkFriends

SparkTeams



My Ticker:
current weight: 224.0


Recent Blogs:

Profile


Member Since: 1/9/2008

SparkPoints: 0

Fitness Minutes: 2,931

My Goals:
1.)Lose fat in mid section(for a more hour glass shape)
2.) Lose side fat 3.) Go from size 18/20 to size14 4.)Lose about 50 lbs, but do enough exercise that I don't end up with sagging skin and deflated boobs! 5.) Control my insulin resistance without so much medication 6.) Improve my posture and my back pain

My Program:
Lower GI foods, high protein/high fiber foods, multiple small meals per day, lots of water, and the gym 2-4x per week. Caloric range is 1200-1800 per day.

Personal Information:
I'm a Georgia girl through and through. I miss the food (although I cook it here), the wild wisteria and honeysuckle, the heat, the humidity, and the TREES! I especially miss the OCEAN and being able to go to the beach when ever I feel like it!! I also miss good manners and good neighbors who are friendly..since CS seems to be a little lacking in that department:(

Other Information:
I have a BA in Psychology with a minor in Ethnic Studies from the University of Colorado. Currently employed as a stay at home MOM:)

Profile Image