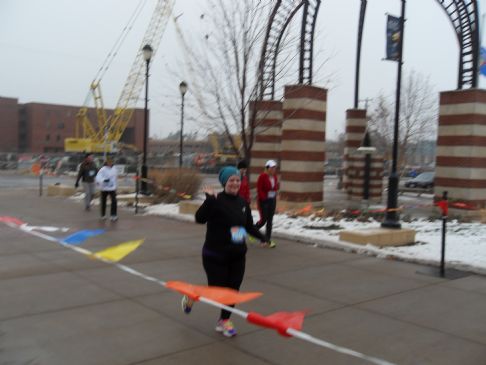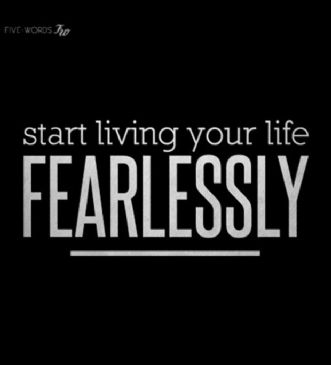 I have 29 pics in my gallery

Awards


Nothing Worth Having Is Easy!
Hi, my name is Savannah and I have lost 100 pounds which took me three years to lose. Last year I had a stressful, sedentary job and gained 55 pounds. Slowly, I am trying to work it off and regain my life again.

Exercise-related Goals
*****************
5K (Achieved 11/22/14)
New Year's Resolution or Valentine's Heartthrob 5k/5M
Kettlebells
Running 4x a week
Lifting 4x a week
Bjorkland Half Marathon
Granddad's Bluff Half Marathon ...
Hi, my name is Savannah and I have lost 100 pounds which took me three years to lose. Last year I had a stressful, sedentary job and gained 55 pounds. Slowly, I am trying to work it off and regain my life again.

Exercise-related Goals
*****************
5K (Achieved 11/22/14)
New Year's Resolution or Valentine's Heartthrob 5k/5M
Kettlebells
Running 4x a week
Lifting 4x a week
Bjorkland Half Marathon
Granddad's Bluff Half Marathon
Ragnar Relay
Rugged Maniac (September 12th)
Maple Leaf Half Marathon (October 3rd) (2:30)
Full Marathon


Reasons to Lose Weight
******************
Run lighter, faster
Being stronger, more energetic
Feel good about wearing clothes



Current Status:


SparkFriends

SparkTeams



My Ticker:
current weight: 208.0

Interact with THECRAZYMANGO





Recent Blogs:

Profile


Member Since: 7/2/2008

SparkPoints: 31,932

Fitness Minutes: 29,994

My Goals:
5K - Achieved 11/22/14
10K
HM
Full

My Program:
Get and stay healthy.

Be active everyday.

Eat more fruits and veggies, less junk.

Run more, be happy.

Strive for new fitness goals.

Be intuitive.

Live a positive life.

Personal Information:
2013 Non-Scale Victories (NSV)

-Use 45# with the Hack Leg Press
-Perform body squats with med balls on BOSU
-Hold a plank for 45 seconds (08/10)
-Use 15# DB for shoulder overhead press

Other Information:
"It's not that some people have willpower and some don't. It's that some people are ready to change and others are not."
~ James Gordon, founder of The Center for Mind-Body Medicine

"Fall seven times. Stand up eight."

"What would you try if you knew you would not fail?"

"Knowing is not enough, we must apply. Willing is not enough, we must do."

"The mighty oak was once a little nut that stood its ground."

"Keep swimming, keep swimming." -Dora

"Champions aren't made in the gym. Champions are made from something they have deep inside them - a desire, a dream, a vision." - Muhammad Ali

"People usually fail when they are on the verge of success. So give as much care to the end as to the beginning; then there will be no failure." -Loa-tzu

"I've always believed that if you put in the work, the results will come. I don't do things half-heartedly. Because I know if I do, then I can expect half-hearted results."


Profile Image