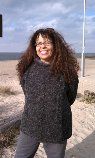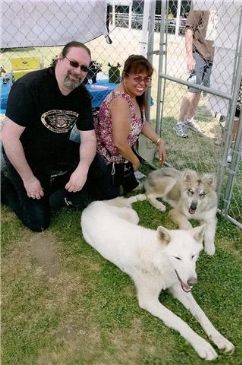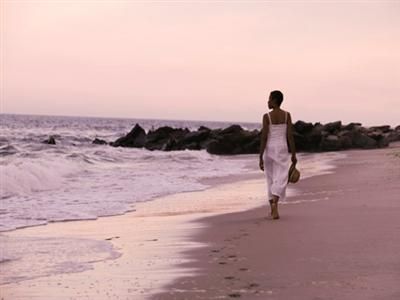 I have 34 pics in my gallery

Awards


The Time to enjoy yourself is NOW, not 5 pounds from now!!!
April 11, 2013
"Let yourself be open and life will be easier. A spoon of salt in a glass of water makes the water undrinkable. A spoon of salt in a lake is almost unnoticed." ~Buddha

Such a lovely thought!


January 31, 2013
"Serve, love, give, purify, meditate, realize. Be good, do good, be kind, be compassionate."

— Sri Swami Sivananda

Nov 3
You are a marvel. You are unique. In all the years that have passed, there ...
April 11, 2013
"Let yourself be open and life will be easier. A spoon of salt in a glass of water makes the water undrinkable. A spoon of salt in a lake is almost unnoticed." ~Buddha

Such a lovely thought!


January 31, 2013
"Serve, love, give, purify, meditate, realize. Be good, do good, be kind, be compassionate."

— Sri Swami Sivananda

Nov 3
You are a marvel. You are unique. In all the years that have passed, there has never been another child like you. Your legs, your arms, your clever fingers, the way you move.

You may become a Shakespeare, a Michaelangelo,
a Beethoven. You have the capacity for anything.
Yes, you are a marvel. Pablo Casals

What a wonderful thing to remember!!


Oct 19

"The important thing is this: to be able at any moment to sacrifice what we are for what we could become."

-Charles Du Bos

I feel like I am improving, therefore changing, and I am happy about it!


Sept 11-D.H. Lawrence's birthday and this quote was on my FB
"I am part of the sun as my eye is part of me. That I am part of the earth my feet know perfectly, and my blood is part of the sea. There is not any part of me that is alone and absolute except my mind, and we shall find that the mind has no existence by itself, it is only the glitter of the sun on the surfaces of the water." What a wonderful way to feel part of the universe....


May 26, 2012

Love this quote on the Web search page and decided it was time for a new title. I am not working during the first summer session at the college and it is a bit of an adjustment. I hate lacking the money but I am enjoying the extra time. I found Domestic Terri and she has been artfully employed by Workaholic Terri. It's been interesting.....



November 1, 2011

'Never allow someone to be your Priority

while allowing yourself to be their option'-

Mark Twain-
a wonderful saying in the middle of great email from SLIMLILA!!



July 15, 2011
"Live life fully while you're here. Experience everything. Take care of yourself and your friends. Have fun, be crazy, be weird. Go out and make mistakes ! You're going to anyway, so you might as well enjoy the process. Take the opportunity to learn from your mistakes: find the cause of your problem and eliminate it. Don't try to be perfect; just be an excellent example of being human.
Anthony Robbins





May 25, 2011"The body is shaped, disciplined, honored, and in time, trusted."

-Martha Graham, Blood Memory, 1991

Lovely sentiments,and maybe that is what we need to do. Take care of our bodies and they will take care of us...

March 13, 2011

"Energy is Eternal Delight."

-William Blake (1757-1827)

And I am thankful for the energy that I have!!!
March 6, 2011
You are always new, The last of your kisses was ever the sweetest.
John Keats

A line so loving that I must find more of his writing to read...

Jan 14, 2011
I want to sing like the birds sing, not worrying about who hears or what they think.

- Rumi

Jan 9, 2011

Be yourself, everyone else is already taken. ~ Oscar Wilde

Let the beauty we love be what we do." ~Rumi

You, yourself, as much as anybody in the entire universe, deserve love and affection."

December 4, 2010
The ideal attitude is to be physically loose and mentally tight.

- Arthur Ashe

I think thatI could learn something from this!!

October 29, 2010
Life

"To live is the rarest thing in the world. Most people exist, that is all."

-Oscar Wilde (1854-1900)

Tghis quote is just a very nice reminder to really LIVE your life!! I like this!!!

August 25, 2010 from my Wisdom newsletter from Lissa Coffey
It seems John Wooden's wisdom and philosophy was learned at an early age. Upon his graduation from grammar school, his father, Joshua, gave him this "Seven Point Creed," which he lived by always:

- Be true to yourself.
- Make each day your masterpiece.
- Help others.
- Drink deeply from good books, especially the Bible.
- Make friendship a fine art.
- Build a shelter against a rainy day.
- Pray for guidance and give thanks for your blessings every day.






July 13, 2010

How we all need to remember...

All that we are is the result of what we have thought. The mind is everything. What we think, we become."

-Buddha (563 - 483 B.C.)

June 5, 2010

\"Learn as if you were to live forever; live as if you were to die tomorrow" --Coach John Wooden
RIP Coach-you lived well in your 99 years...

May 29, 2010
"For whatever we lose (like a you or a me)
it's always ourselves we find in the sea."
- e.e. cummings

The poetry of eecummings always speaks to me. He is one of my favorites!

"The sea, once it casts its spell, holds one in its net of wonder forever."
- Jacques Cousteau

April 4, 2010
To exist is to change, to change is to mature, to mature is to go on creating oneself endlessly.

- Henri Bergson

Every day I try a little harder, a little more to be the person that I want to be...

"What we think, we become"-- Buddha

I think that I know what to do now...

February 10, 2010, a snowy morning
We have only this moment, sparkling like a star in our hand ... and melting like a snowflake. Let us use it before it is too late.


–Marie Beynon Ray

The only time you ever have in which to learn anything or see anything or feel anything, or express any feeling or emotion, or respond to an event, or grow, or heal, is this moment, because this is the only moment any of us ever gets. You're only here now; you're only alive in this moment.


–Jon Kabat Zinn


How can one love a quote?? A million ways and all of them today!!


February 6, 2010
"Do not wish to be anything but what you are, and try to be that perfectly." St Francis de Sales

Isn't that one exactly right? You don't have to be anyone else, just your perfect self. I think that I will keep that picture in mind to remind me that I don't have to be anyone else to be JUST RIGHT!!!


February 4, 2010
We only go around once. There's really no time to be afraid. So stop. Try something youve never tried. Teach it. Do it. Risk it.

- Jon Blais
I found this one in a Belief.net newsletter. It just made me want to jump and yell "yay-I have a chance to do it right!!" woo hoo doesn't even begin to describe it.

February 1, 2010
Friends are precious, not just in the sunshine of life, but especially in the shade. (from today's Spark Healthy Reflections)

I have always felt this way-guess it is from not having siblings. I got to choose my friends that would be family. How lucky I am!!!

January 20, 2010

"DO what makes you happy. BE with who makes you smile. LAUGH as much as you breathe. LOVE as long as you live."

A perfect quote to live by, from the ZIN newletter, submitted by Mary Ely, author unkown.

I feel that this should be my credo for life. NO dress rehearsals here...




January 1, 2010

To be so strong that nothing can disturb your peace of mind C. D Larson(a little bit from the Optimist's Creed)

I feel good today, strong, centered, calm, and content. What a nice feeling!!

December 30. 2009
Should you find yourself at a loss, wondering what life is all about and what your purpose is, be thankful. There are those who didn't live long enough to get the opportunity to wonder.

- Unknown

I love this one. And I will try to keep it in the back of my mind for when I have stuff to do that I don't want to do but is necessary!!


December 20. 2009

I still find each day too short for all the thoughts I want to think, all the walks I want to take, all the books I want to read, and all the friends I want to see.

- John Burroughs, essayist and naturalist

Isn't it the truth? There isn't enough time to do all that you want but we can do some what we want!!


December 12 2009

I just celebrated my 55th birthday!! Woo hoo!! And it was a good day but long as I chose to visit two of my doctors and run a slew of errands.

Since Wednesday, I have spent time with people that I adore, received some sweet gifts(thanks for the gluten free brownies Darya513-they are excellent), and realized how much I have been blessed in my 55 years of life. There are some disappointments but from here on out, with whatever years I have left, I will cherish the good and let go of the bad. So I am not at ideal weight yet. It will come!!!

Everyday is a new opportunity to get it right. So here I go....
Favorite quotes:
It is never too late to be what you might have been. George Eliot

Learn as if you were going to live forever. Live as if you were going to die tomorrow.

- Mahatma Gandhi

Self-love is the only weight-loss aid that really works in the long run.

- Jenny Craig, diet guru

The body is a sacred garment. It's your first and last garment; it is what you enter life in and what you depart life with, and it should be treated with honor- Martha Graham

Be as you wish to seem-Socrates

I do not try to dance better than anyone else. I only try to dance better than myself.
Mikhail Baryshnikov

Create the kind of self you will be happy to live with all your life.

- Foster C. McClellan


To be nobody but yourself--in a world which is doing its best, night and day, to make you everybody else-- means to fight the hardest battle which any human being can fight; and never stop fighting.

- EE Cummings, poet
No one is useless in this world who lightens the burden of it to anyone else.
Charles Dickens

And now here is my secret, a very simple secret; it is only with the heart that one can see rightly, what is essential is invisible to the eye.

Antoine de Saint-Exupery

We should consider every day lost in which we have not danced at least once.

- Nietzsche, philosopher
Finish each day and be done with it. You have done what you could...

- Ralph Waldo Emerson, writer





Current Status:


SparkFriends

SparkTeams



My Ticker:
Pounds lost: 25.0


Recent Blogs:

Profile


Member Since: 6/23/2008

SparkPoints: 158,277

Fitness Minutes: 118,762

My Goals:
New goals:

Organize everything(this will take me all year!)
Wear lipstick everyday(and comfy clothes)
Move a lot, eat a little, sleep just enough!


My Program:
Zumba,
Yoga,
Weights,
Walking

Personal Information:
Retired from hs teaching and just teach and tutor at the college now. Still just as busy.

Love dh,dancing, dogs, cats, tv, exercise, dragonflies, dolphins, butterflies, cookies, my friends, books, this list keeps getting longer...LOL

Other Information:
"My soul is full of longing
For the secret of the sea,
And the heart of the great ocean
Sends a thrilling pulse through me."
- Henry Wadsworth Longfellow

There is always reason to Dance!!
--From my birthday gift from a cherished friend

No act of kindness, no matter how small, is ever wasted.

- Aesop, Greek author of Greek fables


Profile Image