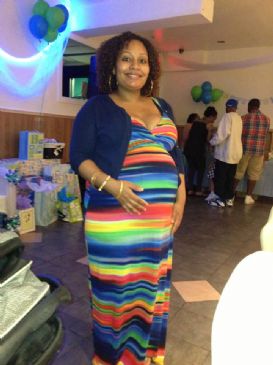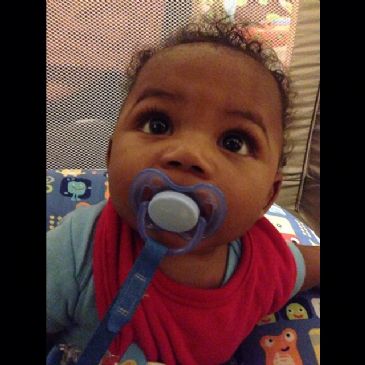 I have 48 pics in my gallery

Awards


"I MAKE MY OWN HISTORY!"
EVERY SINGLE THING WE DO IN A POSITIVE OR NEGATIVE WAY EFFECTS OUR HISTORY WHICH WE ARE CONSTANTLY CREATING. WE DON'T ALWAYS HAVE CONTROL OVER EVERYTHING, SO WE MUST FOCUS ON WHAT WE CAN CONTROL & CREATE SOMETHING WORTH PUTTING IN THE HISTORY BOOKS.

"I MAKE MY OWN HISTORY" AND WHEN WILL YOU DECIDE TO MAKE YOURS?!?

LONG STORY SHORT.....WELL AS SHORT AS POSSIBLE...

BEFORE I JOINED SPARK I HIT MY ALL TIME HIGH OF 205LBS. AFTER TRYING TO LOSE WEIGHT ON MY OWN ...
EVERY SINGLE THING WE DO IN A POSITIVE OR NEGATIVE WAY EFFECTS OUR HISTORY WHICH WE ARE CONSTANTLY CREATING. WE DON'T ALWAYS HAVE CONTROL OVER EVERYTHING, SO WE MUST FOCUS ON WHAT WE CAN CONTROL & CREATE SOMETHING WORTH PUTTING IN THE HISTORY BOOKS.

"I MAKE MY OWN HISTORY" AND WHEN WILL YOU DECIDE TO MAKE YOURS?!?

LONG STORY SHORT.....WELL AS SHORT AS POSSIBLE...

BEFORE I JOINED SPARK I HIT MY ALL TIME HIGH OF 205LBS. AFTER TRYING TO LOSE WEIGHT ON MY OWN FOR 3 MONTHS, I FOUND SPARKPEOPLE & THE HEAVENS OPENED UP ABOVE. I JOINED SPARK ON APRIL 10, 2008 AT 200LBS. BY NOVEMBER 14, 2008 I WAS DOWN 39.5LBS AND WEIGHED IN 160.5LBS. IT TOOK A LOT OF BLOOD, SWEAT, AND TEARS, BUT I DID IT...ON MY OWN!!

A YEAR LATER AFTER JOINING SPARK I WAS BLESSED TO BE FEATURED IN USA TODAY NEWSPAPER AND HIT A NEW LOW AT 155LBS IN APRIL 2009!

THEN LIFE TOOK OVER FOR THE NEXT FOUR YEARS AKA THE STRUGGLE!! BETWEEN WORK, CHANGING JOBS, MONEY BEING TIGHT, FAMILY, REALTIONSHIPS, BILLS, MOVING, HEALTH ISSUES...IT FELT LIKE I COULDN'T GET A BREAK. GOING THROUGH THE CRAZINESS OF LIFE ON TOP OF TRYING TO LOSE WEIGHT WAS HARD. I GAVE UP ON MYSELF AND BEFORE I KNEW IT I WAS BACK UP THERE. I WAS BACK AT 199 LBS.

BUT IT WASN'T ALL THAT BAD BECAUSE WHEN I HIT 199LBS I FOUND OUT I WAS PREGNANT WITH THE NEW LOVE OF MY LIFE! MY SON!!!!!

NOW I HAVE A NEW PURPOSE IN LIFE. TO BE THE BEST MOM I CAN BE AND THAT INCLUDES BEING A HEALTHY MOM BECAUSE MY SON DESERVES THE BEST FROM ME!!

BEFORE SPARKPEOPLE, JANUARY 2008
205 POUNDS

JOINED SPARKPEOPLE, APRIL 10, 2008
200 POUNDS

USA TODAY SPREAD, 1 YEAR LATER, APRIL 2009
155 POUNDS

FOUND OUT I WAS PREGNANT, NOVERMBER 2012
199 POUNDS

FINAL PREGGO WEIGH IN, JULY 22, 2013
233 POUNDS - 39 WEEKS PREGNANT

RECOMMITMENT TO SPARKPEOPLE, AUGUST 19, 2013
207 POUNDS


SparkFriends

SparkTeams

My Ticker:
current weight: 204.6


Recent Blogs:

Profile


Member Since: 4/10/2008

SparkPoints: 53,309

Fitness Minutes: 57,681

My Goals:
BE HEALTHIER
LIVE HEALTHIER
AND LEAD BY EXAMPLE FOR NOT ONLY ME, BUT MY SON

SW - 233LBS 7/22/13
39 WEEKS PREGNANT



Personal Information:
JUST EB, WHO RESIDES IN NYC WITH MY OTHER HALF AND OUR BABY BOY!


Other Information:
WATCH YOUR THOUGHTS; THEY BECOME WORDS. WATCH YOUR WORDS; THEY BECOME ACTIONS. WATCH YOUR ACTIONS; THEY BECOME HABITS. WATCH YOUR HABITS; THEY BECOME CHARACTER.

"SHOOT FOR THE MOON. EVEN IF YOU MISS, YOU'LL LAND AMONG THE STARS." - LES BROWN

Profile Image