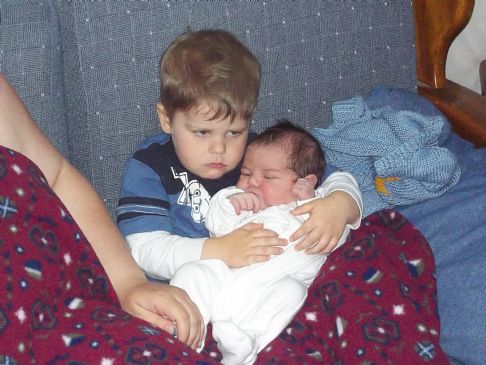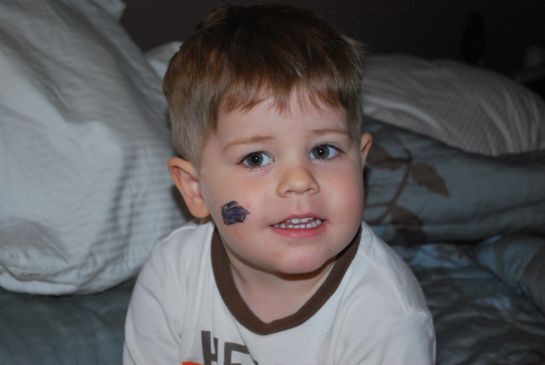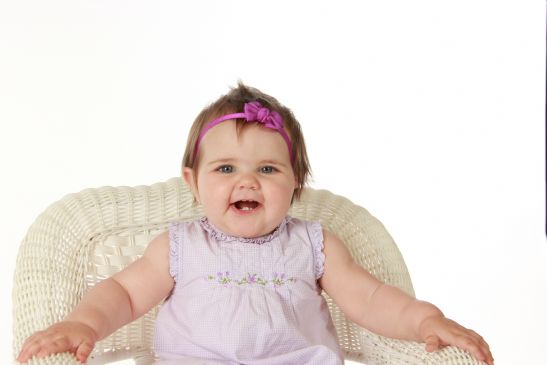 I have 14 pics in my gallery

Awards

Time to set a good example
Samantha here updating my introduction. (read from bottom up to keep in the loop)


UPDATE: 07-02-2013
MANY EVENTS AND I STILL KEPT MY COOL!!!!

I am down almost another 10 lbs since posting. I am at a nice 241 and although I feel really fat and gross it is because of this sudden heat surge. It has my feet and fingers swollen so I am sure it is tricking my pant size too but I am not letting that get me down.

I am making heathy eating choices, ...
Samantha here updating my introduction. (read from bottom up to keep in the loop)


UPDATE: 07-02-2013
MANY EVENTS AND I STILL KEPT MY COOL!!!!

I am down almost another 10 lbs since posting. I am at a nice 241 and although I feel really fat and gross it is because of this sudden heat surge. It has my feet and fingers swollen so I am sure it is tricking my pant size too but I am not letting that get me down.

I am making heathy eating choices, saying no to wine and other coolers. I will still have a beer now and then but very rarely. I am actually staying away from most carbonated beverages as I don't feel as bloated afterwards. I am saying no to garlic toast and salty meats. I am eating more vegetables and some fruits but those are my treats instead of chocolates and cakes.

although ihave had my share of cake and I seem to be doing well to not show it. I have had my daughters birthday, my birthday, my son's birthday, a trip to whistler as a romantic getaway and other fun events. I do look forward to some down time which wont be this weekend. I am doing some camping. eventually my house chores will get done.

I want to say I LOVE LOVE LOVE my fit bit. I am definitely moving more and I love checking my steps. if I am not near 8k by 5pm I head to my trail and do a lap or two (if it isn't raining).

I will stay inside if the weather is poor but I will fix my low step count soon. I am getting a hand-me-down treadmill which I can walk, watch some tv and still get my steps in. I am a bit excited but probably won't be using it for a while as the weather looks like it is here to stay for being hot and sultry.

update again soon. SMOOCH!!!!
UPDATE: 05-17-2013
IT'S BEEN TOO LONG

It has been too long since I have last updated. I tried to update this page on my android tablet a week or so ago and it deleted everything I typed so I decided to wait till I could get on a computer and hope I won't make the same mistake cause I wrote a lot.

I had my beautiful daughter Elizabeth May 29th, 2012 which means she is almost a year and I am going to be going back to work soon. June 3 will be my first day back and also my 32nd birthday. I have been working with my girlfriend to lose the baby weight as she has asked me to be her Maid of Honour for her January 2014 wedding in Mexico. I would love to look my best for my fiancÚ on the beach so I have been trying to work really hard. I have lost the first 10lbs but seem to be stuck on that point. I am hoping that once I go back to work I can kick some bad habits I picked up at home and don't even know that I am doing. I seem to do well losing weight when I am at work. Maybe it is because I walk around more solving peoples computer problems.

Last Friday I ordered a tool to help me track how often I move, the fitbit one. It arrived today and I think I am going to like it. I may just have to order their scale also. I like how it syncs to the computer for me so I don't have to do much and I also like that it is compatible with Sparkpeople as well so I can upload all my movements.

Well keep your eyes on me cause I got some weight to lose and some muscle to shape and it is all coming off now cause I don't see anymore babies in my future to put the weight back on.

UPDATE:(01-26-2012)
I'M PREGNANT @ 5 Months

Super busy with work, house reno's, chasing a 2 year old, sleeping from pregnancy hormones, and just having a life. Recently found out that this little one will be a girl so that makes a bigger adjustment in how the house will be coordinated so we are renoing my craft room into a bedroom.

I am gaining but to hugely. I have been making every effort to make good choices and exercise. Christmas was a hard time but November was the worst in makeing good choices as my father past away unexpectedly. My diet took hit hard. I am just now getting a chance to mourn as I had been to busy being the rock getting everything in order.

UPDATE:(9-20-2011)
I'M PREGNANT @ 5 weeks

New job is going well. Getting to do alot more then what i was doing before. Missed the gym but got in some personal OT that was able to be put towards a free gym pass so now I am good to go to the gym for the next month. Went for the first time today and it feels sooooo good. Current profile photo shows what I currently look like.

UPDATE: (08-10-2011)
Down since my last update by about 3lbs (221). I have chosen money over exercise that last little bit. Been super busy so instead of taking my hour lunch to go to the gym I eat and work and get paid over time. I just couldn't say no to $66 dollars an hour. Just three more weeks and then i jump ship from one job to another that will bring me closer to home. Save gas money, save time from commuting so it can all be put back to my family and my health.

It has come to light that the 2 hr a day commute was just exhausting me. Along with the commute the stress of having issues making a 2nd baby hasn't helped. Turns out i am allergic to all forms of dairy. Systom that it causes - excessive estrogen which then flairs up acne, creates massive moodswings as well as short luteal phases kicking the egg out before it has a chance to really plant in. Just 2 weeks and my acne has greatly reduces, my emotions and angry all gone. I even have most of my energy back so this round should hopefully look really good (~14 days till Go time - so I should be able to find out in 28 days if there will be a baby 2).

I really am wanting to be pregnant this month. Baby would be due in May and it is so nice here in may. The rain starts to clear up and it gets sunny but not too hot. The birth stone would be an emerald. I just really really want it and am keeping positive vibes to make sure it happens. Work has slowed again so i found time to go to the gym. Going to get in a week of cardio before I start going back to weights so that I get back to the rhythm of things. When i start my new job i can sleep in and still get a workout in before going to work so I am excited about that.

I'll keep you posted.

UPDATE: (05-18-2011)
It has been some time since i've updated. We got the house, we got engaged, we got pregnant and then we had a miscarriage. I have gained 10 lbs since the last update but i have my foot down and i am pounding the pavement to make a change. The weather is comeing around to be gorgeous the last couple of days. Vitamin and exercise are putting me in a good mood. I should definately start seeing changes next week.

UPDATE: (02-14-2011)
I figured it is time to update. I am at 214.7 as of last week wednesday and feel that I am going to plateau this week. It is a very depressing week. We are trying to buy a house and the sellers are constantly pissing me off by not clearing their last subject of doing landscaping that they are to do because they couldn't lower the price anymore so they were going to use their company to do landscaping work to compensate. then they decided no they would just fill the pool and remove the koi pond and level and put sod on it. well they removed the pool but that was it. Recently i was purposed to and now would like to plan a wedding but i can't do that without knowing where i am going to live because we want to have a backyard wedding.

JUST SO ANGRY!!!! i need to go to sleep.

UPDATE: (10.19.2010)
I am back down to 230.3 and probably less by tomorrows weigh in. I am at my lowest since BLC13 so I have lost what I gained during the break and a little bit more. I have readjusted my goals so that my calorie track and fitness tracker could be adjusted. I think I will need to adjust those more often to keep seeing results so i will adjust them every 10lbs I lose to keep my body getting the right amount of calories and exercise it needs to get fit and in shape. Halloween is gearing up and we are having our first halloween party and I am going to try and make treats and not eat them all. So far i made caramel pecan spiders and although the caramel is tastey I didn't have the urge to eat all the spiders but a dozen went missing down my DCLH mouth. Better on his tiny hips then mine. Well time to go for my gym lunch update again in a month or so.

UPDATE: (9/15/2010)
So I went away for a wedding over the weekend (thursday - tuesday). It was nicely done and has given me lots of ideas when it comes time to my turn. Today I was all excited about getting into the BLC14 as it starts today and I am locked out. While I was gone they opened up the challenge for 24 hours and then locked it. So now I wait for someone to send me an invite and hope they don't tell me to suck it because I couldn't find a computer or internet in a secluded cottage. I am a little pissed because I am expecting the worst and I am trying very hard not to sabatoge myself in my emotional rollercoaster right now. I am trying to take deep breaths and hope all works out well. I am up 234.8lbs but am confident that I can get it down. ONLY if i can get into the 12 week challenge that starts today.

UPDATE: (08/18/2010)
First mini goal met. I hit 230 and am sitting at 229.6. Lets hope I can keep it going down and not hit back up into the 30s next week. It feels like a long time coming and summer seems like a worse dieting time like christmas with BBQ, and Campfires, and weddings. There have been a lot of temptations.

I have adjusted my ticker for another 20lbs and hope to be there before Christmas. Earlier would be good to but with a recent Ankle sprain my excersise regime has been a bit lacking and I can't get alot of the cardio I want in without being in pain later.

UPDATE: 3 Months Later (7/9/2010)
I am almost down 20lbs. I am currently at 15.2lbs as of the 7th. This is great for me. I am really seeing the change in my cloths. I hope to see another 10lbs by next month. I am going to a wedding in September and really would like to wear my lilac dress and not have to buy a new one. I need to lose about 4 inches around my chest to get into it. I did finally get that bike but the weather hasn't been all the cooperative. It is just starting to get really nice and so should be able to some biking in the evening after it starts to cool down some. I have to say that it has been a struggle to say no to the junk. Especially when trouble hits home and your living environment becomes uncomfortable. I am just glad that my relationship with my partner is strong and that he supports me to keep working hard.
UPDATE: One Month Later (5/13/2010)
I am already down 5lbs since getting back on here. I have started a Biggest Loser Challenge and I am part of the Golden Gladiators team and I am loving it. I have gotten more exercise in, better eating habits, met some great ladies, and I am interested in more things. I just bought a bike trailer that converts into a jogging stroller to walk with my son or ride on a bike (once I get a bike which I hope is soon). I am hoping to be down another 10 lbs by August.

UPDATE: Back after finishing being pregnant/ 9 months Maternity Leave (4/14/2010)
I am back at work after only being on maternity leave for 10 months (need the money so it worked out to have the in-laws watch my precious little boy and I go back to work).

I never seemed to find the time to eat right and work out with the little one at home and being an honourary babysitter for my girlfriend's husband while he had access of the kids. Lets say alot of stress and drama that I didn't need but fed into my habits at home being so exhausted.

I plan on fixing all that now with eating well and adding exercise.
SparkFriends



SparkTeams



My Ticker:
current weight: 244.6


Recent Blogs:

Profile


Member Since: 2/14/2008

SparkPoints: 17,148

Fitness Minutes: 37,705

My Goals:
- To Eventually be at 165lbs or a size 8 (all depends on how much my lean muscle will weigh)


My Program:
Pretty Random

alot of cardio and walking at this point in time.

Personal Information:
I am originally from BC but have moved around alot with my family. I have pretty much hit all the provinces up to Ontario. I would love to travel but don't get around to it much. I made it to NYC when I was 21 for 24hrs. It was a graduation trip with my mother for the first time I graduated from College.

I am in my late 30s and am in a loving and supported relationship for the past 7 years. We got engaged Feb '11. I love my fiance dearly. Together we thrive with our new home, our gorgeous little boy and darling little daughter and wedding planning.

I am an active go getter. If I want something bad enough I do get it.

I have graduated with my Bachelors in Computer Information Systems with a concentration in Security. Was quickly scooped up by a near by City to be part of their IT department for a very nice chunk of change.

Other Information:
Love feeling and looking good. Would like to hear a cat call and know it is for me.
Enjoy books on royal times. Also like horror novels and movies. Currently reading books by Charlaine Harris' - Sookie Stackhouse Collection.

Profile Image