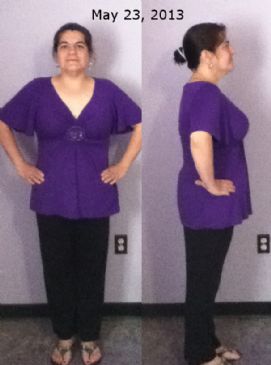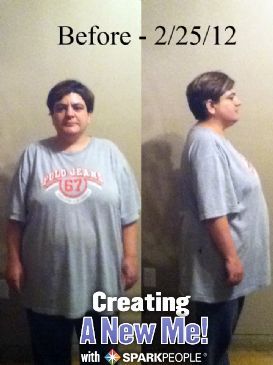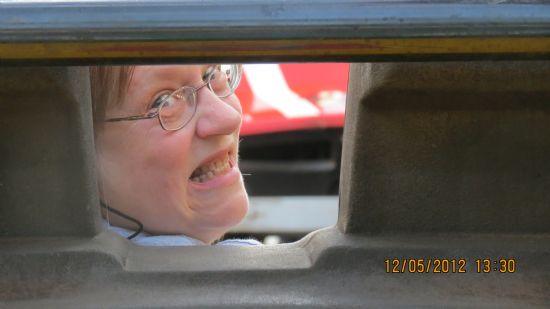 I have 38 pics in my gallery

Awards


If you focus on results, you will never change. If you focus on change, you will get results.
If you change your mind you can change your life!
Change is a process, it happens little by little.

My name is Jennifer!
Height: 5'4"
Age: 35
Spark Start Date: Feb. 22, 2012
Photos show week to week progress!
I AM Beating P.C.O.S. with a stick!

Swanatopia - a person of unusual beauty, excellence, or purity which does not have territorial borders.

~~~~~~~~~~~~~~~~~~~~~~~~~~~~~~~~~~~~~~~~

What I have learned ...
If you change your mind you can change your life!
Change is a process, it happens little by little.

My name is Jennifer!
Height: 5'4"
Age: 35
Spark Start Date: Feb. 22, 2012
Photos show week to week progress!
I AM Beating P.C.O.S. with a stick!

Swanatopia - a person of unusual beauty, excellence, or purity which does not have territorial borders.

~~~~~~~~~~~~~~~~~~~~~~~~~~~~~~~~~~~~~~~~

What I have learned so far to help me lose weight!

Food

~ If I cook healthier...I can eat more! Low-fat foods are not necessarily good for us! We need healthy fats to stay full longer! Swap out high calorie foods for healthy low cal foods! Don't drink my calories! Fruits are desserts and a yummy ones! Green tea does help in losing weight! It boosts your metabolism, burns fat, increases exercise endurance and blocks fat absorption! Drink four cups daily! If I overeat a day or two...that's okay..because I workout anyways! This is not a DIET! This is a lifestyle change! There is no QUITTING a lifestyle change!

Exercise

~ If I exercise more....I can eat more! Exercise like the world is watching! So dance, dance like it's the last, last night of your life, life...... Strength training is very important as it helps tone areas while losing weight (stomach, arms, legs)! Zumba is great for cardio and strength training! It's an all-in-one! Weight loss cannot be pinpointed...it drops where it wants! Lose more by picking an exercise that burns more calories in less time, like choosing stationary bike over running. You can burn more calories on bike in 30 minutes than running 4 miles (1 hour). The tortoise may have won the race, but the hare burned more calories! Don't count minutes, count calories burned per day!

Motivation

~ It's not exercise that's difficult...it's getting motivated to exercise that's difficult! Motivation can last a week so keep a good weekly visual motivation tool handy! I recommend weekly pictures! Do at least 10 minutes even if you don't "feel" like it for the day. Sweating is good for you as it releases toxins! Don't rely on the scale alone....rely on pictures (weekly), energy, sleep, moods! Stay focused...don't get sidetracked! When all else fails....go into maintenance mode but don't quit!

~~~~~~~~~~~~~~~~~~~~~~~~~~~~~~~~~~~~~~~~

Long term Goal: Lose 80 total Pounds!

Milestones:

Sunday, April 29, 2012: Stopped Smoking

Thursday, September 27, 2012: Lost total 50 pounds

Thursday, January 10, 2013: Crushed my 3 month plateau

My Blog Page:

http://losingtheinches.wordpress.com/

My Fitbit Page:

http://www.fitbit.com/user/23YG8Z

My Spark Team:

http://teams.sparkpeople.com/T2T


Current Status:


SparkFriends

SparkTeams



My Ticker:
current weight: 157.0


Recent Blogs:

Profile


Member Since: 2/22/2012

SparkPoints: 27,348

Fitness Minutes: 34,229

My Goals:
for the Year 2013!

~ Focus on God!

~ Reach goal weight

~ Become Holistic Nutritionist

~Expand computer business

~ Glamor Shot Picture

~ Family pictures

~ Attend an Opera

~ Run a Marathon

~ Community involvement

~ Stay active everyday

~ Write cook book

~ Celebrate 15th wedding anniversary

~ Assist others weight loss - Reward new 16 set dinner ware! so I can cook healthy for entire family!

~ Get kids college ready

~ Visit family more often

~ Budget money efficiently

~ Make better use of time

~ Add on to home (Gym)

~ Make health a priority

~ Communicate properly

~ Listen & learn

~ Make smart choices

~ Educate myself (self-teach)

~ Focus on sleeping better

~ Stay focused and stay on track!

My Program:
~ Cook healthy home cooked meals and keep calories between 1,200-1,600 daily.

~ Burn at least 800-1000 calories per day, 7 days a week using; Zumba, stationary bike, Gazelle, walking, circuit training videos and lifting weights.


Personal Information:
My name is Jennifer and I live in Central Texas. I am a small business owner of a computer repair shop.

I have two teenaged children ages 13 & 14 in which I home school. I have been married 14 years and counting.

I hold an Associates degree in Drafting and Design and am currently working on obtaining my Bachelor's Degree in Interior Designing!

I would also like to get certified as a Holistic Nutritionist one day!

Other Information:
Our past experiences may have made us the way we are but we don't have to stay that way.

Joyce Meyer

Profile Image