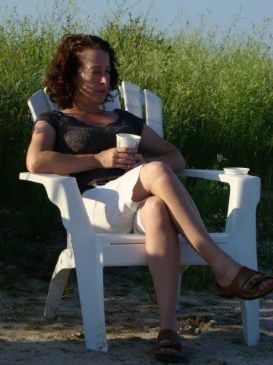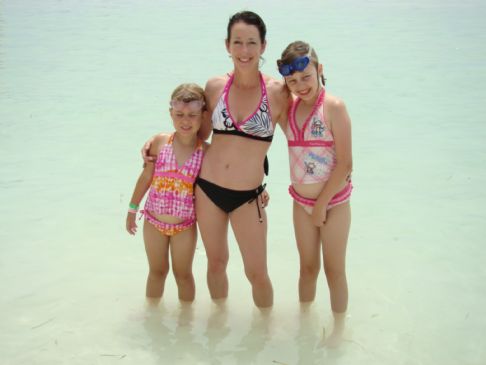 I have 7 pics in my gallery

Awards

Still working P90X....nearing the 1 year mark.
A forty something nurse, wife, and mother of two trying to get on track before my weight gets out of control. I'm hoping this is a tool I can use to stay focused and connect with others with the same goals.
I want to be able to look in the mirror and like what I see and not worry about what is hanging over,out, or down. This is my challenge to myself to be the best I can physically, improve my energy level and just be happy with myself.

It's not what you are that holds you ...
A forty something nurse, wife, and mother of two trying to get on track before my weight gets out of control. I'm hoping this is a tool I can use to stay focused and connect with others with the same goals.
I want to be able to look in the mirror and like what I see and not worry about what is hanging over,out, or down. This is my challenge to myself to be the best I can physically, improve my energy level and just be happy with myself.

It's not what you are that holds you back, it's what you think you're not.

When I started this I was lazy,unfit, and goo. If I can do it this anyone can.

I'm 5'4" and a very small frame. So, this is a lot of weight for me.
7/24/09 #121 started on SP.
8/7/09 #115
8/21/09 #113, BMI19.4, Body fat 24% Home scale
9/11/09 #110, 7 weeks on SP At ** GOAL weight.

9/21/09 8 weeks on SP: #109, BMI 18.7. 8 Body fat 22% home scale??
I Started P90X today.
Waist 30"
Hips 34"
Thigh 17.5"
Arm 10"
My plan is to continue to run my 2.25 miles at least 3 days per week and do P90X daily. Lets see what happens.

10/9/09 #105

10/20/09 30/60/90 days of P90X complete
Here are the stats:

12/21
Start 30 day 60 day 90 day
Wgt 109 104 103 101
Chest 34 33.5 33 32.5
Waist 30 27 27 27
Hip 34 33.5 33 33
Thigh17.5 18.5 19 18.5
Arm 10 10 10 10
BMI 18.7 17.8 17.7

1/20/2010 Ran 5 miles for the first time.
2/10 8-miles
SparkFriends

SparkTeams

My Ticker:
current weight: 102.0


Recent Blogs:

Profile


Member Since: 7/24/2009

SparkPoints: 0

Fitness Minutes: 16,865

My Goals:
Lose 10 lbs and gain muscle tone.
*** Goal met***. I lost 20# : )

Be the best person I can be physically and as person in general.

Be able to get in my bathing suit and not be self conscious.

Set a good example for my kids.

Prepare healthier meals.

Increase my strength, flexability, and endurance.

Be able to jog/run 2 miles without my heart bursting out of my chest : )
4/10*** Ran 2.25 outside without stopping.***

I made my first goal and actually hit a new mile stone 5 miles on 1/20/10
2/10 Reached 8 miles.

My Program:
Cardio and weight training at least 3 days per week.

P90X

Cutting out junk foods and refined carbs. Eating at least 5 fruits/veggies per day.

Drink 8 glasses of water per day, not coffee : )

I'm going to think before I cram it in my pie hole.



Personal Information:
I live in Michigan with my husband of 11 years and two beautiful daughters.

I have lost a few pounds and started exercise programs before and usually return to my old habits of not enough exercise and too many bowls of Bryers ice cream.
I love spending time with my family, camping, gardening, fishing, and reading. I want to find more outdoor activities to share with my family.

Profile Image