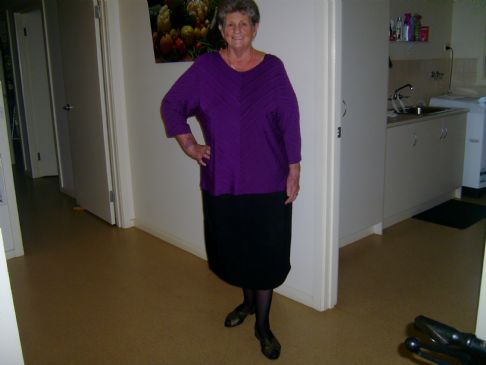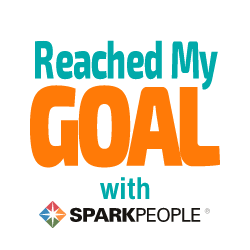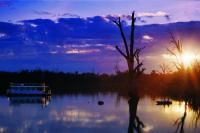 I have 40 pics in my gallery

Awards


SUSIES PLACE
When I joined Sparkpeople 3 years ago I was 118 kilos .. before I joined I had already lost 27 kilos .
My highest weight was 145 kilos.
I have learned though trial and error, and a lot of help from Sparkpeople, the right way to heal and exercise my body.
I have learned that Fresh Fruit and Veggies actually have massive healing powers and I have learned that tracking my food and exercise each and every day is the only way to achieve results .
I have learned to live ...
When I joined Sparkpeople 3 years ago I was 118 kilos .. before I joined I had already lost 27 kilos .
My highest weight was 145 kilos.
I have learned though trial and error, and a lot of help from Sparkpeople, the right way to heal and exercise my body.
I have learned that Fresh Fruit and Veggies actually have massive healing powers and I have learned that tracking my food and exercise each and every day is the only way to achieve results .
I have learned to live for today, yesterday has gone and will never come again.
Tomorrow is a new day and a new chance to put things right .
I have learned that to eat and live healthy is our only option for us to stay well .
I have learned that we must move!!, we need to exercise at least 3 time a week
I have learned that no matter what obstacles life puts in our way, if we want it enough we can do anything!.
I have also learned to be myself !!.
Not what others perceive or want me to be ..

I am basically a loving person and I like to espress myself.
I also have learning disabilty, because of the strokes I have had ..But I am getting better
Thank you all for your support of me !!
I will always do my very best to help you feel as good and healthy as I do today!
Love and Hugs Susie











Current Status:


SparkFriends

SparkTeams



My Ticker:
| | |
| --- | --- |
| | 180,372 SparkPoints |

Recent Blogs:

Profile


Member Since: 7/31/2009

SparkPoints: 180,372

Fitness Minutes: 173,175

My Goals:
To be as fit and healthy as I can be and to help others to experience how wonderful it is to be feeling so well.

My Program:
My Exercise Program is back on track !! . walking much furthur and faster . using my recumberant bike and finally back to my exercise bands .



I walk my dog Bobby for 45 -55 minutes in the mornings..
I have also been tending my new garden that was burned to a crisp in the heat last summer .
Just doing anything that keeps me moving !!

Personal Information:
I live in Mildura by the Murray River with my husband of 34 yrs and my dog Bobby. we have 7 children between us (We are second time arounders) 14 grandchildren and 3 greatgrandchildren.

Other Information:
I reached my goal weight earlier in the year and are now setting a new goal .. I want to lose a further 5kilos.
I will get there.
My darling Colin is very ill .. I have him at home after a 4week stay in a aged care facility ..
I have been able to access a special bed, air mattress , wheel chair and a shower chair /commode.
We also have carers coming in each day to
shower or bed bath Colin ..

I administer his medication and the Palliative care nurses come in daily .. They check on Colin and make sure he is as comfortable as possible.

This is a hard time for all our family ..

We are so lucky to live where we live, and to be able to access so much help .
This allows Colin to pass in dignity and with his family close by.

Profile Image