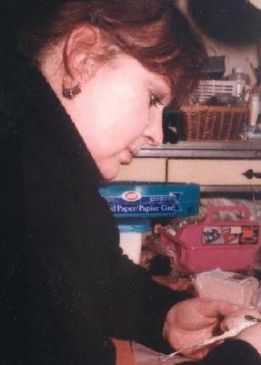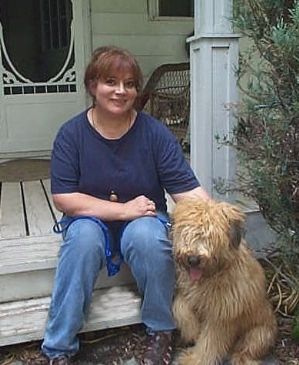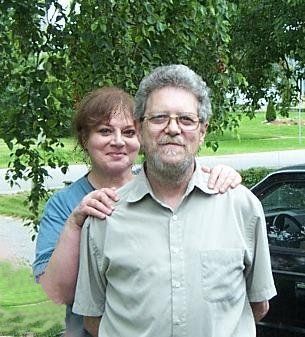 I have 26 pics in my gallery

Awards

The Time Is Now
"Commitment leads to action. Action brings your dream closer."

After a promising start here at SP in 2009, I lost my way a bit, ignored this site, came back, and then left again..I am now back for the third time and this time plan to stay! Third time is the charm!


I live in Ontario, Canada with my hubby, cat and dog. Our two daughters have just recently moved out. I work out of a studio in my house and sculpt multimedia fantasy and other figures. I have ...
"Commitment leads to action. Action brings your dream closer."

After a promising start here at SP in 2009, I lost my way a bit, ignored this site, came back, and then left again..I am now back for the third time and this time plan to stay! Third time is the charm!


I live in Ontario, Canada with my hubby, cat and dog. Our two daughters have just recently moved out. I work out of a studio in my house and sculpt multimedia fantasy and other figures. I have gained weight steadily since my youngest (now 25) was born, tried many methods to lose, and am determined that this will be the answer!

I'm going to start listing some quotes here that I feel are excellent:

"I answer to myself and no one else. The person looking back at you in the mirror is the one you have to answer to every day." Dr. Wayne Dyer

"Don't let an old person move into your body" - Wayne W. Dyer
SparkFriends

SparkTeams



My Ticker:
current weight: 203.0


Recent Blogs:

Profile


Member Since: 6/28/2009

SparkPoints: 77,110

Fitness Minutes: 17,851

My Goals:
Started back at SP on July 28, 2011

SW: 272
GW: 150

Short Term Goal: Lose at least 20 lbs over the months of August and September 2011 ...
...goal met Oct. 3/11

Lose a further 25 lbs by Dec. 2011

Be in 'onederland' by my birthday, May 2012.

Reach goal weight of 150 by July 30, 2012 for a total loss of 122 lbs.

272 - 7/28/11
10 lbs down - 8/19/11
20 lbs down - 10/3/11
30 lbs down - 12/2/11
40 lbs down - 1/2/2012
50 lbs down - 1/6/2012
60 lbs down - 30/7/2012
70 lbs down -
80 lbs down -
90 lbs down -
100 lbs down -
110 lbs down -
120 lbs down -

Long Term Goal: A trip to Holland with my sister once I have reached goal weight. Also to get off insulin injections.

Exercise - walk and be active for at least an hour every day.
....start with 15 minutes a day and work up

Health - get blood sugars under control

My Program:
Watching calorie, sodium and carb intake.
Recently joined Herbal Magic for official weighins, portion control and counseling

Walking and elliptical, when I can swimming.

Personal Information:
My name is Sue, I live with my hubby of 39 years in a quaint little town just NE of Toronto, ON.

We have two daughters that are now living in Toronto. At home with us, are our cat and dog.

I work from the home as an artist, sculpting OOAK art dolls, primarily in the fantasy (faerie, elfs, etc) genre.

Other Information:
I also collect vintage clothing and textiles and have a passion for antique trims and lace.

Love to attend estate auctions and browse through thrift stores.

Enjoy a wide range of music (except for country and opera).

Love to read, just about any of the popular fiction books - romance, mystery, medical thrillers, vamp novels....love books.

Also love nonfiction books on art, history, costume - especially if they are full of pics!



Profile Image