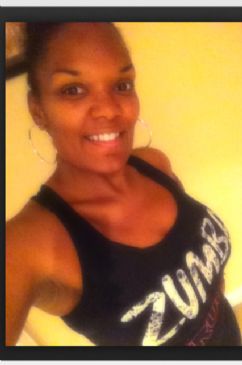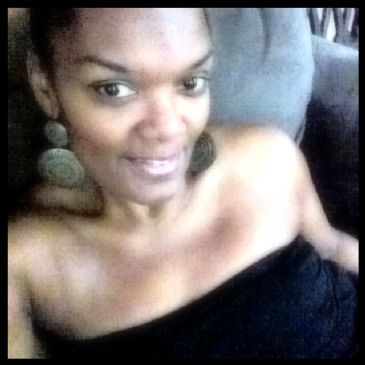 I have 46 pics in my gallery

Awards


Slow and Steady is Winning!
Hello, my name is Anita! Welcome to my Sparkpage and thank you for stopping by!

The goal you set within is the first stone to stand on to become your best. You must keep setting goals and achieving them. To become the best in life you must believe in yourself and strive to stand on top of the mountain looking down and not midway looking up -Chad E. Hardy
I have decided to step on every stone to get to the top of that mountain looking down at how far I have come, not looking ...
Hello, my name is Anita! Welcome to my Sparkpage and thank you for stopping by!

The goal you set within is the first stone to stand on to become your best. You must keep setting goals and achieving them. To become the best in life you must believe in yourself and strive to stand on top of the mountain looking down and not midway looking up -Chad E. Hardy
I have decided to step on every stone to get to the top of that mountain looking down at how far I have come, not looking up at how far I have to go...


I am on a mission of health, physical fitness, an all around lifestyle change!
I have lost some weight, don't know how many pounds 'cause I am doing something a little different...I am going by clothing sizes and THEN I will weight myself. I am 5' 7" so I could get away with carrying a little extra weight, but I said enough was enough as of January 2008. I got tired of feeling miserable and uncomfortable in my own skin. When I do weigh in, at that point whatever the scale says that is the weight for me. So far I have dropped 2 sizes...16's, 14 gone...some 12's ...am currently in some 10 's (6-8 is the goal) I cannot wait to see how much weight I have lost. When I went to the doctor (didn't want him to tell me) on 3/24/08, 10/5/09 he said he is very proud of me with a BIG smile on his face...GO ME!!! I focus on keeping my commitment my workout daily, and I do not watch the scale...I refuse! I use clothing size to gauge my success, it makes me much happier and it is a more valid gauge, not to mention its fun! I just never focused on the scale - with water weight and gaining muscle, and just the daily fluctuations of weight, it is not at all helpful for me personally and was very discouraging. When I reach my ideal clothing size, I will only weigh periodically to have some knowledge of where I am.
I love to work out, I take the stairs, I park further away when I shop, I have even gone "old school" - I jump rope, hoola hoop... I have just learned to play again. Being a full-time student, wife, and mother. I have actually found hobbies that are fun and I can do with my husband and children. But most importantly making these changes has taught me and everyone who knows me that I can do anything I set my mind to and be a good example especially for my teenage daughter. There are no challenges to large for me. It has definitely changed me for the better.


Thank you for all of your encouraging comments and emails! I appreciate the support and wonderful words. When asked, "What are you doing?" Well, I hate to say it, just good old fashion fitness, nutrition, and taking the two to create a permanent lifestyle change. I read a lot about fitness/nutrition, ask questions to the trainers at the gym, I watch my calories, I my sodium intake, I eat a lot of fiber, I exercise daily, and most importantly, I found what is working for me! So many times I tried to do what "was in" or what everyone else was doing...basically I was yo-yo dieting, getting frustrated, and gave up. I now have learned a lot of "what not to do" and look forward to working out, eating healthy/nutritional meals and snacks. I just recently started playing tennis (taking lessons) and I love it!!! I am staying focused on my high energy, how my clothes fit, and overall how I feel. I am looking forward my "big weigh in" soon and maintainig my weight.
Thanks for the all of the support, I really appreciate it.

Because so many people have started to ask about my weight loss and being the person I am, I try to respond to each and every question, however the same questions are always asked. So, I put together a FAQ so that you will know the what, when, where, and how about my journey…Enjoy!

???? FAQ's About HOW I am doing it without the scale????

When did you realize you were unhappy with your weight?
I was unhappy with my weight when it first came on. I had been thin my whole life. I had my third child in 1995 and a 70 pound weight gain from my pregnancy. My mother also died 3 months later and I had to cope with losing her.

What made you decide to lose weight?
I got tired of feeling self-conscious every time there was an event or gathering, wondering what to wear so that I wouldn't look fat! I just got fed up with the extra pounds on me, not to mention seeing photos of myself. I cried on the inside, God was the only one that knew how unhappy I truly was. I am the happy one and having a bad day or being down, it wasn't expected of me. So I hid my feelings, I struggled alone for a long time. One day, I got tired of feeling like that and decided to do something about it. Besides, I did not want my husband to wake up one morning and say, "Who in the hell are you and where is my wife?"

What changes did you make to lose weight?
I bought a heartrate monitor, a pair of good fitness shoes, an iPod and went for it! I read as much I could about fitness and nutrition, I asked questions to my doctor and the trainers/nutritionist at the gym (it doesn't cost a cent to ask questions), and most importantly, I was ready to give this weight loss thing one last shot. I also let the scale go, literally! I know that weighing in daily/weekly works for a lot of people, it did not for me. The daily fluctuations of being up and down were very discouraging to me and I'd sabotage my efforts, so I let the scale go. I found that not using the scale made me more successful. That always surprises people to know that I have been successful without weighing myself. Think about it, we all know when our clothes start getting snug/tight, we are putting on weight or we go up a size, well, I didn't need a scale to tell me that. I already knew, I just had to do something about it.

What one thing did you NOT give up?
Starbucks, Caramel Macchiato with soy milk! I make healthy and nutritional choices all of the time and this is the one thing that I look forward to. To let it go…NEVER!

What was most difficult about losing weight?
As I became smaller, I still see myself heavy and not seeing what others saw. That is still hard for me. There are times when l still struggle with that.

When did you to start to see results?
Well, I start to notice my clothes loosening up after about a month. I also had more energy and started feeling better about myself. Those closest to me noticed the weight loss around 2 weeks, especially in my face. I personally didn't notice until later.

How long did it take for you to get where you are now? Almost a year. I made the commitment in October of 2007. When I joined sparkpeople in March 2008, I was already down almost 2 sizes. From ... 16, 14 , wearingsome 12's

How do you do it?
Right now I am focusing on toning my body with weights now and I run- I LOVE TO RUN, but I steadily lose. I bought a Precor elliptical and I use it everday. I LOVE THAT MACHINE!!! I can tell by how my clothes fit. I am currentyl in some 10's and 12's. I This is a lifestyle change for me so I have incorporated exercise and nutrition in my daily life. I make adjustments to fit exercise into my life. I may have to wake up earlier or squeeze in a late night run, stay in hotels/resorts with gyms, etc. WHATEVER IT TAKES!

How has your life changed now that you've lost weight? Wow, this one has lots of answers. I'm more active and outgoing. I feel sexy, I just feel good about myself. I have better endurance. I never thought I'd be running 5-6 miles a day! I enjoy shopping for clothes again, I am not so edgy when I have an event to attend, I like what I see in the mirror, I am stronger, happier…I just love how I feel about ME!

What have you learned about weight loss?
I learned you must eat to lose weight or your body will go into starvation mode. Food is like fuel, you need it for energy just like a car needs gasoline to run…so do we! And most importantly, I learned to eat what I want in moderation and to GET OFF MY BUTT! Physical activity is the key component to losing weight with a healthy diet. A lot of us hate to exercise, but my advice is to find what you like and make exercise FUN!

Will you ever weigh yourself or get on a scale? This is the question I get a least once-twice a day and the answer is...
Yes, eventually I will, but I am in no hurry. For right now I am happy, I am healthy, I feel good, and I love ME!!! Stay tuned who knows…wink ; )

Side note: Losing weight is a mindset. You must get your mind right before you can attempt this process. I kept trying to lose weight, but my mind wasn't right. Only when I made up mind to do it, is when I started to succeed. It is hard work and there will good days and YES there will bad ones. When I feel that way I refer back to this quote to remind myself:

"Difficulties are always there. They are a part of life. And it is good they are there, otherwise there would be no growth. Difficulties are challenges. They provoke you to work, to think, to find ways to overcome them. The very effort is essential. So always take difficulties as blessings". -Osho

Good luck everyone! Embrace your blessings!


My Story!

So that you will have a better understanding of my personal struggle, let's rewind to the year 1994. I had always been small, never having a weight problem, around 125-132 pounds. After having 2 boys, I wanted a little girl so bad and in May I found out I was pregnant. Then in August, my mother had also been told that the cancer that been in remission for 5 years had returned and it returned with a vengeance. I struggle to be happy about having a new baby and the fear of losing my mother. In March 1995, I gave birth to my beautiful daughter. Two months later on Mother's day, I found out that my mother was dying and I was devastated. She did not tell us how sick she was. This was the hardest thing I have ever had to cope with. On June 3, 1995, my mother died of breast cancer. She was 45 years old. I never dealt with her death, never cried, nothing. I held in all inside. I also had a 70 pound weight gain I needed deal with and had to accept the fact that my mother was gone, forever. In 1998, an aunt, whom I was very close, also died, I was having the hardest time with all of this happening to me and I really didn't know what to do. My husband has been the most incredible person and supportive person in my life. I really don't I would have made it without his love and support. He has always been there for me, beside me. One day I decided that my children still had their mother and I need not deprive them of that. So I began to work on me and try to get it together. I saw the photos of me from a New Year's Eve 2000 gathering we had, and I then realized I had let myself go. Although I acknowledged this, I still did nothing about it. I joined at gym in 2001, but it wasn't until 2004 I began to take losing seriously. I started exercising, but I wasn't eating right. Then I eating right, but not exercise and I was like, what gives?!! So I started to read as much as I could about fitness, exercise, and nutrition. DING, the bell went off in my head and duh, you have to eat AND exercise for this weight loss thing to work. So that is exactly what I did. On January 2004, I began to exercise and eating healthy and by August 2004 I had lost 40 pounds, down to 160. I kept the weight off until June 2007, uh oh, here I go again. My husband was told his job was relocating us to Kansas City…WHAT?! TWe have to move? BAM 2 years later, we move again to Louisville, Kentucky.. Having a structured type personality and liking to plan and organize things, this threw me off. I just don't do well with change. During the stress and fear of the unknown, I had gained the weight back…Ugh!
Ok, we moved got settle in and found a doctor. Went in for my physical and boy the scales do NOT lie. I weighed at 205 pounds!! OMG! I was wearing a 14 and it should have been 16 because it was a tight 14. I explained to my doctor the stresses I had faced leaving Michigan, which home for me, a job that I had worked my up, leaving my family friends and the network system that I had buiall GONE for go reasons of course, but I didn't see that at the time. So he said you lost the weight before you can do it again. He gave me the reassurance I needed to get back on track again. So, in October 2007 I started to workout everyday and eat healthier, eliminating fried foods, sugary foods, and drinking more water and eating more fiber, making a total lifestyle change. I dug out my heart rate monitor, iPod, and started moving…literally! My husband had gone on a business trip for a month and returned and said, WOW you have lost weight. I can see it in your face. He gave me the biggest boost I needed to continue on and that is what I did. Ok, this is the point when the scale started to upset me. I had started to weigh myself every week and the scale would read: up 2 pounds down 3 up 4 down 1…Ugghh! I was doing well, but beginning to get discouraged by 3 stupid numbers. When I lost the weight before, I still felt like this, but I thought I HAD to use a scale to measure my progress. So this time, I stopped weighing myself end of October 2007 and through the scale off to the side. I just couldn't do it anymore; I had figured this whole weight loss thing out and the scale WAS NOT going to ruin it for me. So I stopped weighing in.

One day, I was surfing the web on the Biggest Loser site. There was M3NOMOFAT and she looked fantastic with her weightloss and I read her story. She credited her success to Sparkpeople. I thank God for leading me to her that day! So I checked it out. I was hesitant on joining at first, but then I said what do I have to lose? Well weight, duh! So I joined sparkpeople in March 2008 and was in a size 10/12. As of today the smallest size in my closet is a 6 and the largest is a 10/12. I found this site to be the most helpful site. For one as I navigated my way around, joining groups and making friends, it made me accountable to those I communicated with. Sparkpeople is AWESOME!!!

I want thank everyone that has helped me through this journey. Your support and encouragement has been the key to my success. I am so grateful to each and every one of you. I saw this quote and it best describes Sparkpeople:
"There is no better exercise for the heart than reaching down and lifting up another."

Now I stand on the mountain top taking in everything I have learned with each step of getting there. I look down and say to myself, "Wow, you've come a long way baby."

Sparkpeople Motivator: October 2008


Gotta run...





The last set of measurements I took

BEFORE: February 2008
*************************
Bra size: 38C
Waist: 37
Hips: 47
Thighs 29
Calf (L) 15 R (15)
Clothing Size: A tight 14 in some 16's
Weight: Fluctuate between 210lbs
Body fat: 49%
**************************

2010, it's MY YEAR!!!

Stay tuned...the big weigh in to take place! I can't wait to see how much weight I have lost.

****UPDATE****
June 20, 2010, today I turn 43 and I have made progress,but I need some help. I am thinking of a trainer.

June 22, 2010 start with FLEXCHEF, I have heard nothing but good things about him. I need someone to help me see what I am doing wrong and not reaching goals faster.

Before Stats with FLEXCHEF aka Ruben 6/22/10
Bust 38
Waist 37
Hips 44
L arm 14 R arm 14 1/2
Thighs 29


Week 1 7/1/10
Down 6 pounds and 3% body fat
measurments the same!

Week 2 7/8/10
Down 1 pound and 2% bf
Bust 37
Waist 31
Hips 41 1/2
L arm 13 R arm 12 1/2
L thigh 25 R thigh 25 1/2

Week 3 7/15
Down 1 pound 3% bf
No measurements, per Ruben

Week 4 7/22
Down 3 pounds 2% body fat

Week 5 7/29
0 pounds no change body fat

Week 6
3 pounds no change bf

Week 7
up 2 pounds TOM bf o change

Week 8
Son's wedding - no change

Week 9
no change

Week 10 1 = 16 pounds loss

Week 11
Down 1 pound = 17 pounds GONE!

Week 12
no change

Week 13
My vacation to ARUBA!!!!

Week 14
Up to 5 pounds from vacation but lost it 3 days later as Ruben promised

Week 15
no change

Week 16
down 1 pound= 18 pounds GONE!

Week 17
up 2.5 pounds TOM

Week 18
down 3 pounds = 20 POUNDS GONE!!!

Week 19
down 2 pounds = 22 pounds!

Week 20
up 2 TOM


Week 21

1 pound loss = 23 pounds gone!!!

Week 22
no change

Week 23
Sick with a cold :(

Week 24
Disney World up 5 pounds!

Week 25
Down 7lbs AND a total of 25 pounds!!! I DID IT!! I am doing it!

Week 26
Down 1.5 pounds = 26.5 POUNDS GONE...woooho!

Week 27
1-12-11=TOM...Ugh!

Week 28
No change

Week 29
No change

Week 30
i think I have hit a plateau...so frustrating!!! :/

Week 31
Ugh very frustrated!

Week 32
TOM and STREP, WTHeck!!! I am up 8 pounds! I guess not feeling well and not eating right does affect my body! My doc told me not to worry...I'll try

2/14/11
Back working with Ruben...I need some help and assistance understanding macros!

*********UPDATE**********

5/12/2011 On my own after a better understanding of macro nutrients and how to balance them all out. Started Zumba and I am sooooo addicted to it! Thinking of getting certified to teach it....

I am down 22 lbs
Weight 177 lbs.

5/24/2011
Bust 36"
Waist 29"
Arm (L) 11.5 (R) 11
Thigh (L) 23 (R) 23
Hips 41"
Calf (L) 13 (R) 13

5/31/2011
Weight 177 lbs
Bust 36
waist 29
Arm 11
Thighs 22
Hips 41
Calf 13

June 6, 2011
Weight 177 lbs
Bust 36
waist 28
Arm 11
Thighs 22
Hips 41
Calf 13

June 13, 2011
Weight 177 lbs
Bust 36
waist 28
Arm 11
Thighs 22
Hips 40
Calf 13

June 20, 2011
Weight 177 lbs
Bust 36
waist 27.5
Arm 11
Thighs 22
Hips 40
Calf 13

JUNE 27, 2011
NO CHANGE in scale but down 1 1/2 inches!
But I got in my size 8 SKINNY JEANS...both pair!!!!

July 4, 2011
Weight 177 lbs
Bust 36
waist 27.5
Arm 11
Thighs 23
Hips 40.5
Calf 13

July 11, 2011
TOM WEEK :/

****Took a break for our move from Kentucky to Tennessee due to hubby's job.

September 2011 - February 2012

March 2012
Bust 36
waist 26.5
Arm 10
Thighs 22.5
Hips 40.5
Calf 12

September 2012
Bust 36
waist 26.5
Arm 10
Thighs 21
Hips 39
Calf 12








Oh, I am 5'7" ( I get asked this a lot)




SparkFriends

SparkTeams



My Ticker:
Pounds lost: 45.0

Interact with SUNSHINE667







Recent Blogs:

Profile


Member Since: 3/9/2008

SparkPoints: 27,164

Fitness Minutes: 53,762

My Goals:
To get back to feeling comfortable in my own skin!



*Goal met* 7/29/10 Feel comfortable in my own skin

*Single digit clothing sizes ( Goal met 8/2/10 tops) Pants 6/27/2011

*Doing that in progress blogs*Wear a bikini for the first time in 20 years

* Goal met 7/15 Go to closet and put on something without worrying about if it makes me look thin or fat

*goal met 6/22/2011 Overall healthy and fitness incorporated in my lifestyle



*Get my belly pierced when I reach my goal because I know I will have worked my a$$ off for those abs (*wink*)!!
Coming reeeal soon! : )







My Program:
My Weight Loss Tips!



Tip #1:

Eat clean !





Tip #2:

Exercise...make it fun, not a chore. Cardio 5-6 times a week, run, elliptical, Zumba, Tennis, something just get movin'!



Tip #3:

iPod...Never leave exercise without it! It's the best workout companion!

Don't forget the heartrate monitor as well.



Tip #4:

Rewards for weight loss.

*manicure

*workout outfit

*new perfume

*new dress

*spa trips

etc.

Another Louis Vuitton 9/20/2008 Precor elliptical 1/6/10



Tip #5:

Drink lots of water and eat fiber!



LAST BUT NOT LEAST

Don't rely on the scale. It doesn't show all your progress and other changes you make.

Bootcamp at D1 5 days a week.

Personal Information:
I am happily married to my best friend. We have 2 boys (26 son) and daughter-in-law), (21 son) and (17 daughter).
I'm a proud Nana to my 4 month old grandson!


Originally from Michigan (born and raised) by way of Kansas now living in Tennessee. I really miss Kansas though. I love working with children. I have an A.A.S degree in Child Development. Full-time online student studying B.S. degree in Child Care at Jackson State University and then a Masters Education.

Other Information:
A song that inspires me and I use as my theme song is "NEVER GIVE UP"

by Yolanda Adams



**Became a

SP MOTIVATOR

October 2008...thank you sp friends for voting for me***



*Spark Motivator of the Day December 2008



*Spark Motivator of the Day April 3, 2010

Profile Image