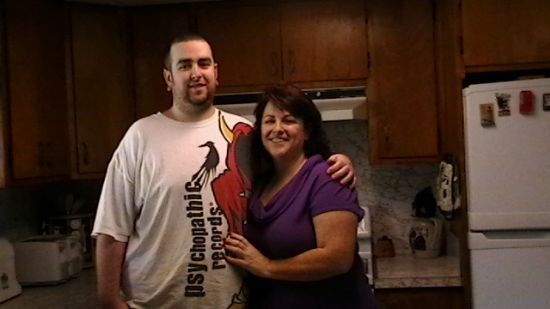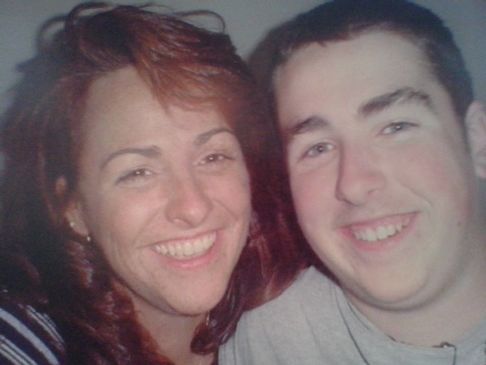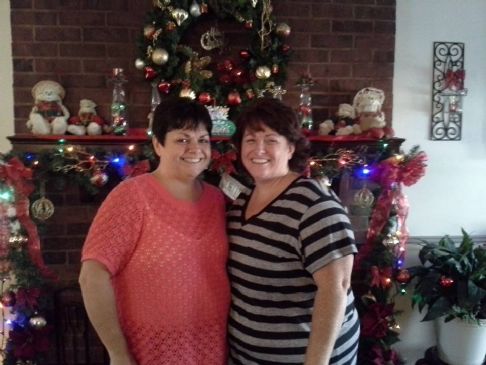 I have 47 pics in my gallery

Awards


Starrstylist home page
Hello, My name is Teresa I have been on SP for awhile, I lost 30 lbs in 2009 on SP and gained it all back plus some. Time for a new beginning. Any help, is good help. Feel free to leave any comments on my page or my vlogs. Welcome to my journey!

"Striving for success without hard work is like trying to harvest where you haven't planted."
~~~~~~~~~~~~~~~~~~~~~~~~~~~~~~~
RESTART DATE 8-5-2014 (with friend)
WEIGHT 274.2
First Month down
MEASUREMENTS: ...
Hello, My name is Teresa I have been on SP for awhile, I lost 30 lbs in 2009 on SP and gained it all back plus some. Time for a new beginning. Any help, is good help. Feel free to leave any comments on my page or my vlogs. Welcome to my journey!

"Striving for success without hard work is like trying to harvest where you haven't planted."
~~~~~~~~~~~~~~~~~~~~~~~~~~~~~~~
RESTART DATE 8-5-2014 (with friend)
WEIGHT 274.2
First Month down
MEASUREMENTS:
~~~~~~~~~~~
RESTART DATE 8-19-2013
WEIGHT 284.4 (now the heaviest ugg)
9-1-2014 267.0 -17.4

12-30-2013 273.8 Lost 10.6 lbs

NEW YEAR 2014:
START
12-30-13 : 273.8


~~~~~~~~~~~~~~~~~~~~~~~~~~~~~~~
The very beginning of SP:

My start on Sparkpeople!
STATS: AUGUST 27, 2009 (SP started Sept. 1, 2009)
STARTING WEIGHT: 265 (heaviest I had EVER been)!
STARTING SIZE (BOTTOMS): 22-24
STARTING SIZE (TOP): 2XL /3XL
STARTING BRA SIZE: 42DD




FINISHED THE SHRED ON DECEMBER 8 2009 DID IT STRAIGHT FOR 30 DAYS!



~~~~~~~~~~~~~~~~~~~~~~~~~~~~~~
Goal:...............Reward..............
..Achieved
10 LBS............
20 LBS............
30 LBS............
40 LBS............
50 LBS............
60 LBS............
66 LBS............
70 LBS............
80 LBS............
90 LBS............
100 LBS..........
Maybe more???

~~~~~~~~~~~~~~~~~~~~~~~~~~~~~~
~Don't Quit ~
When you've eaten too much and you can't write it down,
And you feel like the biggest failure in town.
When you want to give up just because you gave in,
and forget all about being healthy and thin.
So What! You went over your calories a bit,
It's your next move that counts...So don't you quit!
It's a moment of truth, it's an attitude change.
It's learning the skills to get back in your range.
It's telling yourself, "You've done great up till now.
You can take on this challenge and beat it somehow."
It's part of your journey toward reaching your goal.
You're still gonna make it, just stay in control.
To stumble and fall is not a disgrace,
If you summon the will to get back in the race.
But, often the struggle's, when loosing the grip,
Just throw in the towel and continue to slip.
And learn too late when the damage is done,
that the race wasn't over...they still could have won.
Lifestyle change can be awkward and slow,
but facing each challenge will help you grow.
Success is failure turned inside out,
the silver tint in a cloud of doubt.
When you're pushing to the brink, just refuse to submit,
If you bite it, you write it....But don't you quit!

~~~~~~~~~~~~~~~~~~~~~~~~~~~~~~~~~~~



SparkFriends

SparkTeams



My Ticker:
current weight: 273.6

Interact with STARRSTYLIST







Recent Blogs:

Profile


Member Since: 9/1/2009

SparkPoints: 25,627

Fitness Minutes: 7,877

My Goals:
MY GOAL: START 272.0
3-30-15
By Birthday 2015 to be 50 LBS smaller. One day at a time is all we can do.




My Program:
Calorie counting on SP! It worked before, when I first started on SP, so I know it can and WILL work again.

Personal Information:
My Name is Teresa, I am married to wonderful man, Maurice. I have one son (Jeff) and 2 step sons (Jon & Josh).

Welcome to my journey! :-)

Other Information:
If you lose track of yourself along the way, I would suggest you go and read the success stories on SP. This is what is getting ME back on track!

GOOD LUCK ON OUR JOURNEYS!!!

Profile Image