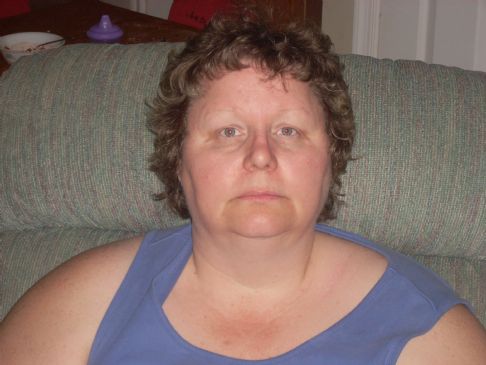 I have 9 pics in my gallery

Awards

Starlight Starbright wish I may wish I might......
Hi I'm Jami Welcom to my page.

For me this weight loss started the day I was born. I have always struggled with my weight. With the exception of age 14-25. After I had my two boys, I never lost the weight and have been adding to it every day, month and year.
In 2001, I found myself weighing a whopping 351 lbs. I had gone to WVA. to visit my husbands family. And oh yeah they were taking pictures.
When I saw the pictures of me, I was mortified. All this time I kept ...
Hi I'm Jami Welcom to my page.

For me this weight loss started the day I was born. I have always struggled with my weight. With the exception of age 14-25. After I had my two boys, I never lost the weight and have been adding to it every day, month and year.
In 2001, I found myself weighing a whopping 351 lbs. I had gone to WVA. to visit my husbands family. And oh yeah they were taking pictures.
When I saw the pictures of me, I was mortified. All this time I kept thinking, I look okay. It's just because I had children.
When I got home I put myself in check . Just doing the basics. I outlawed fast food, unless it was Subway or a salad.
I stopped eating mayonaise, cheese,sweets and limited my intake of sugar free soda..
This worked and I went down to 262 lbs. But I gained it right back because, I thought I was in control of food.
What a joke, food once again controlled me and my life.
In 2007 I panicked again when I saw the scale tip at 308!
So, back on my program I went, I did really well. I went back down to 260 and I peeked at 259.
But, then came the Holidays. And once again I made the mistake of thinking I could control the food. (I'm talking about all the goodies) No way, one bite and I was history.
One led to another and another and another until.....
291. As you may have guessed I did not stop with the holidays . I knew I was gaining weight, but I kept telling myself, okay I'll just have this and then I 'll start tomorrow.
Yep, tomorrow never comes. Until, you get another eyeopener. For me, it was spending all night and day in the UVA ER. Chest pains, breathlessness, sweating . I am so very lucky it was stress and anxiety and not the real thing.
I have been given yet another chance to do what I have vowed to do for so long.

This time :

I will stay with sparks
I will exercise as much as I am able
I will drink water
I will weigh myself
I will use self contol
I will pick my self up, every time I fall down
I will learn to love and laugh at myself.
I will make permant changes
I will not ever think I am in control of foods that I know I have problems with.
I will learn to ask for help
I have a new outlook on how to approach my new life.
baby steps, one step at a time.
I wish everyone who reads this Love, Life and Success.
God bless

SparkFriends

SparkTeams



My Ticker:
current weight: 269.6

Interact with STARLIGHT22960







Recent Blogs:

Profile


Member Since: 6/22/2008

SparkPoints: 2,015

Fitness Minutes: 913

My Goals:
My Goals are not just about losing weight. I would also like to make other changes in my life.

1. Stay on the Sparks diet.
2. Get my diebetes under control.
3. Remember to take all my medicine every day.
4. Exercise even if it hurts.
5. Drink all my water.
6. Take time for myself.
7. Learn to say no in all aspects of my life.
8. Lose 50lbs, by December 2008.
9. Love myself for who I am.
10. Go on a vacation with my husband, just us , even if it is only over night or for the weekend.
11. Manage my finances better than I have.
12. Get my house organized.
13. Contact people I haven't talked to lately.
14. Start and keep a savings account that nobody knows about. So if emergencies come up I have the savings to fall back on.
15. Do everything in my power to lose this weight and really mean it this time.

Personal Information:
I live in Orange, Virginia. It's very beautiful here. My husband and I love it.
I have 5 children and 6 grandchildren, who I love very much.
I have 1 sister deceased, and my other sister lives in Northern Virginia. I have 1 brother who lives in Spotsylvania.
Numerous neices and nephews and grands too. I love crafting. I just learned how to sew. I started quilting and have made 3 baby quilts and making more ....eventually. I have to work around my health issues. But thats part of why I am here. I am determined to take control of my life.

Other Information:
favorite books:
Harry Potter

favorite movies
Harry Potter
I like scary movies

I am interested in the paranormal.

But at the same time I don't want to offend our Lord. Because I am a believer.

Profile Image