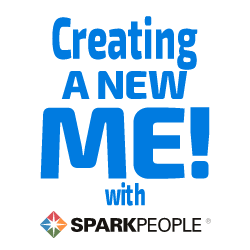 I have 10 pics in my gallery

Awards

The Bekah Quest
Hi. Thanks for stopping by....

I hope you'll join me on my quest to discover the person I've been hiding inside for so many years. This is a mental, spiritual, emotional, social AND physical journey for me. Like any significant quest, I know it won't be easy, but I know the person I will become will be totally worth it! I can't wait to get started doing all the things I told myself I never would because they were for skinny people!

It's a journey I've set out on ...
Hi. Thanks for stopping by....

I hope you'll join me on my quest to discover the person I've been hiding inside for so many years. This is a mental, spiritual, emotional, social AND physical journey for me. Like any significant quest, I know it won't be easy, but I know the person I will become will be totally worth it! I can't wait to get started doing all the things I told myself I never would because they were for skinny people!

It's a journey I've set out on before...but always for the wrong reasons. The wrong reasons will never work in the long run. I've tried for beauty, for family, for peer pressure, for boys, and for just plain hating myself. It doesn't work that way.

Last year my body has given me some pretty big complaints. I can only believe it is because I need to love it and treat it with the respect it deserves, and that means stop force feeding it crap and move. I never learned when I was younger that food was for NUTRITION...not Boredom, Emotions, Socializing, Celebrating, and definitely not LOVE. That's a hard thing to learn at 35, but I'm getting there. My young niece and nephews are teaching me a lot about how fun it can be to be fit and healthy!

I'd love to have you join me in my adventure. Especially if you live in Phoenix and want to plan activities or just get together and trade recipes. No one can have too much love and support in their lives.

My Best to you all on your Personal Journey's!

-Rebekah
SparkFriends

SparkTeams



My Ticker:
current weight: 220.0


Recent Blogs:

Profile


Member Since: 3/29/2008

SparkPoints: 0

Fitness Minutes: 3,695

My Goals:
May 2011 Goals:

Goal Weight: 235
Body Fat Down 2%
Get Sleep Stable 8-10 hrs
Curves 3 Days Per Week
Cardio 6 Days Per Week
Daily Meditation or Yoga


Milestone Goals:

I Know You: 220
My Evil Nemesis: 200
Drivers License: 185
The Adult Skinny: 170
High-school Drama: 150
The Big Finish: 130


Activity Goals:

Kick Boxing
Zumba
Para-sailing
Biking
Kayaking
Finish 5K
Hike Camelback
Wall Climbing
Complete Triathalon
Dance Classes
Raft the Grand Canyon
Martial Arts
Acting
Trapeze
Singing
Roller Derby
Half Marathon
Snowboarding
Surfing
Diving
Soccer Team
Tennis

My Program:
DIET:

1240 -1560 cals a day
limited sugar
limited refined carbs / starch
lots of fresh veggies
lots of fresh fruit
lean protein
healthy fats
whole grains
lots of nutrition!
AND balance.


EXERCISE:
Curves
Yoga
Walking
Swimming/Water Aerobics

Move more every day. I really am a believer in listening to what my body needs that day. Also, it's Arizona and it's summer, but it's amazing what that leaves.

I'm also working on my posture, confidence, balance, overall health and just having fun with life.

Personal Information:
I'm a thirty-something AZ singleton with a big a heart and passion for life and learning.

I love old books, new clothes, sci-fi flicks, intelligent conversation, giggling with my niece and nephew, karaoke, writing and exploring the globe.

Most of all I'm a great friend so let me know how you are doing on your journey!

Other Information:
"Perhaps it's impossible to wear an identity without becoming what you pretend to be."
- Valentine ("Ender's Game" - Orson Scott Card)

"Unbeing dead isn't being alive."
— E.E. Cummings

Profile Image