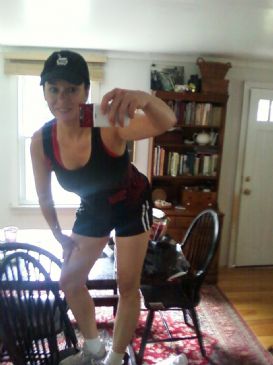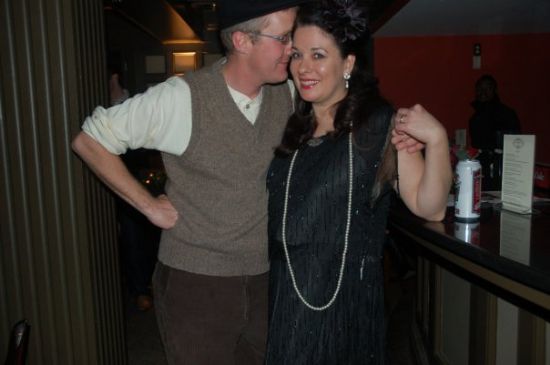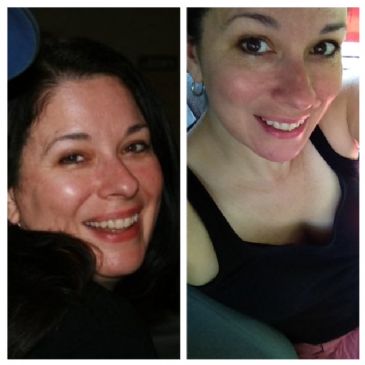 I have 41 pics in my gallery

Awards

Spooky Sparks!
"I am a musician, & have found love & lasting happiness ...& about 30 extra pounds along the way.
My pix are in newspapers & blog-sites...& I groan each time a new (even more unflattering) is posted!
I am changing that!"

I wrote the above when I first joined SparkPeople on July 26th, 2010 . I weighed 165, down 3 lbs from my heaviest non-pregnancy weight of 168.

So far on Spark I've lost 20 lbs!~ but then I gained 5 back do to injury, Lyme disease & let's ...
"I am a musician, & have found love & lasting happiness ...& about 30 extra pounds along the way.
My pix are in newspapers & blog-sites...& I groan each time a new (even more unflattering) is posted!
I am changing that!"

I wrote the above when I first joined SparkPeople on July 26th, 2010 . I weighed 165, down 3 lbs from my heaviest non-pregnancy weight of 168.

So far on Spark I've lost 20 lbs!~ but then I gained 5 back do to injury, Lyme disease & let's face it~
slacking.

I am no longer slacking, & am ready to kick b*** & lose these last 15 lbs.
I'd even be happy with 10!

See you on the friend feed & blogs
xo Spooky aka Allysen








Current Status:


SparkFriends

SparkTeams



My Ticker:
December Minutes: 299

Interact with SPOOKYTHECAT







Recent Blogs:

Profile


Member Since: 7/26/2010

SparkPoints: 32,177

Fitness Minutes: 21,597

My Goals:
I would like to get back down to 137, down from the 165 I have become!

I want to wear my beautiful dresses that I have outgrown!

I want my cheekbones back, & my tummy Gone.


***Addendum


I got down to a lean 145 in my first year on Spark. In my second year, I contracted Lyme Disease & had an injury that cause me to lose some ground.

I am now fighting my way back!!
& I WILL get there!!!!

My Program:
I love my Jillian Michaels dvds~ 30 Day Shred, & No More Trouble Zones are faves.

I love to bike, & have a great bike path in my town. The challenge is to ride across town to get to it!

I love to walk in my neighborhood, very often my hubby & I will walk after Supper...usually 2 + miles. It's a great way to stay connected & feel good!








Personal Information:
I'm 5 ft 5 inches
& was born in 1967.

I live with my husband Ted in Bristol, RI.
We love to go for long walks in any season, especially the beach.

I have a beautiful & talented daughter in college, I am the luckiest mom in the world.



Other Information:
I work a day job, but I am also a musician. I write & sing/perform my own original songs. My music has been played on radio stations all over the world, & I tour all over New England.
Also, in Switzerland & Germany (where my labels (Woodland Recordings & JellyFant) are based)

Here is my music website if you are interested~
http://allysencallerymusic.com/



Profile Image