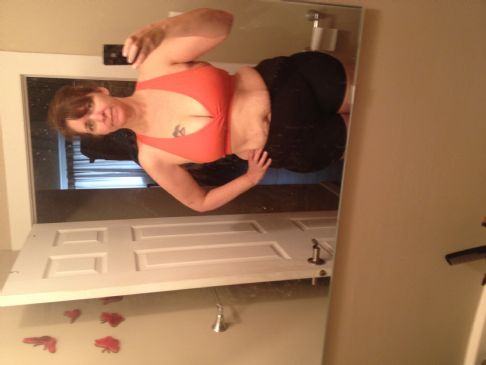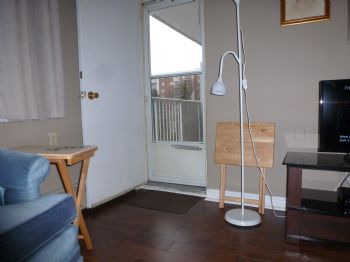 I have 52 pics in my gallery

Awards


2014... the year I finish what I've started!!!!
2014… I'm going to use the stumbling blocks along my path as stepping stones to a healthier lifestyle. Join me SparkFriends as we turn baby steps into steady strides toward our goals remembering "Strength doesn't come from what we can do. It comes from overcoming the things we once thought you couldn't." Let it go, let it go, let it go!!

2013... Are we there yet? Yes, I am!!! Am I done? HAHA NO!!! I'm living in the now and appreciating how far I've come. Knowing my limitations and ...
2014… I'm going to use the stumbling blocks along my path as stepping stones to a healthier lifestyle. Join me SparkFriends as we turn baby steps into steady strides toward our goals remembering "Strength doesn't come from what we can do. It comes from overcoming the things we once thought you couldn't." Let it go, let it go, let it go!!

2013... Are we there yet? Yes, I am!!! Am I done? HAHA NO!!! I'm living in the now and appreciating how far I've come. Knowing my limitations and honoring my body by being gentle with myself so I can do more each day. I have learned to love myself just the way I am and appreciate the fact that it wasn't too late for me…. thank you Sparkpeople! My hope is that each one of you embraces your life, count your blessings and regardless of the difficulty you face in any moment, please remember you always have the opportunity to change and direct your choices into greater blessings. Life is so good. Enjoy. YOU deserve it!!!

2012...BRING IT "If your dreams don't scare you, they are not big enough." ~Ellen Sirleaf The future is NOW!! New year, same goals... healthy living and a happy heart. Instead of giving myself reasons why I can't I give myself reasons why I can. NEVER QUIT!!!

2011 & loving myself more than food by facing my "stuff" instead of stuffing my face =] Exercise 1st Spark 2nd... works for me!!

2010... Food is my frenemy. I'm overly sensitive. I take things personally and hurt all over. I use my fat as protection. I use it to cover the hurt that's turned into the hidden anger I've had with my past. I have forgiven those who hurt me and I'm working hard to forgive myself as well. But stuffing the pain and frustration down my throat so no one can hear my pleas for help became a way I delt with self loathing and all the scary things in life. Like money and love and being widowed. I believed I didn't deserve to have nice things or be happy... when I did love myself and expressed it through the pure joy of living someone said to me when I was very young "Who do you think you are??" I must have answered, "No one" and that answer haunts me still. I recently realized I'm disabled (using a cane) but more importantly have come to the conclusion that I really do have control over that as well so watch out world Speedy's caught the Spark and plans to carry a torch for herself because no one else can!!!!

New thought process.....
I am protected by Divine Love.
I am always safe and secure.
I am willing to take responsibility for myself.
I forgive others and myself.
I am safe in the Light.

So I will "Eat to live not live to eat".... and remember that

EVERY DAY IN EVERY WAY I'M GETTING BETTER & BETTER

As I face my stuff not stuff my face =]


Current Status:


SparkFriends

SparkTeams



My Ticker:
current weight: 255.7


Recent Blogs:

Profile


Member Since: 6/21/2010

SparkPoints: 150,920

Fitness Minutes: 44,052

My Goals:
To be healthy no matter what the scale reads.... tackle my arthritis so I have less pain in my joints and to lower my blood pressure and get off the $$$$ medications. Then I'll have more funds to do more FUN things with my sweet family... Go Speedy =]
On Sept. 1st I left 300Ville and in 3 short months I've lost 30lbs. WooHoo!!!
10/26/10 lost 10% -32.6 lbs.
Goals/rewards
-10 lbs. scale 07/15/10 (316)
-20 lbs. haircut 08/20/10(306)
-30 lbs. wii 09/24/10 (296)
-40 lbs. pretty earrings 11/21/10 (286)
-50 lbs. 2/27/11 Plant a "Victory" garden (276)
4/18/11 retired my cane =]
-60 lbs. 6/4/11 A "NEVER QUIT" bracelet
Voted "Sparkpeople Motivator" (266)
-65.2 lbs 8/9 reached my 20% weight loss (260.8)
-70 lbs. 10/2/11 (256)
2012 Maintained a 70 lb weight-loss for a year
01/01/13 (266.5)
6/21/13 3rd SparkVersary gifted myself with a monthly CSA box of freggies =]
10/13 SPAT WalkTober
11/13 "Motivator of the Day"

My Program:
I'm NOT on a diet, although I do have a lot of weight to lose, my goal is a life style change.. a new approach to nourishing my body, to rewarding myself, and most importantly to love myself unconditionally. My goal is to "Eat to live not live to eat" At 1 month I added an exercise program. 30 minutes of aerobics in our pool. At 2 months 30 minutes of strength training. At 3 months I rewarded myself with a wii and will be making exercise more FUN!! I'll be using SparkPeople for life. So thanks again to Chris & his SparkTeam. Going public with my page to encourage everyone to light(en) up their life was the best thing I have done for myself... please don't wait until you are 63!

Personal Information:
I'll always be Gods' child. 67 years YOUNG, a contented wife, mother and grandma, a daughter, a sister, a friend and neighbor to the world.... this is not the order I would have described myself in the past but this is who I strive to be from this day forward. I'm also very blessed to live in a small Southern California coastal town in the good 'ole U.S . of A... GOD BLESS AMERICA =]

Other Information:
My DH of 33 years and I have four adult children, 2 boys 2 girls from 32 to 44. They are all married so as far as I'm concerned we have 8 wonderful children =] We've been blessed with 7 grandchildren. 5 boys 2 girls... a 23 mon. old 2, 5 year olds, a 7, 11 & 13 year old, & one precious new born 7/2014 WoW do they keep us busy. I'd like to out live my beautiful mother, she deserves that. My DH and all our kids/grandkids make me want to live forever and ever. It's never too late to start taking care of one's health and that's why I'm here!!!!

Profile Image