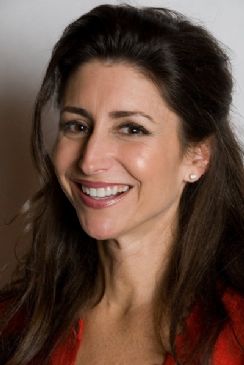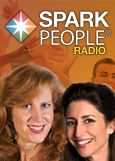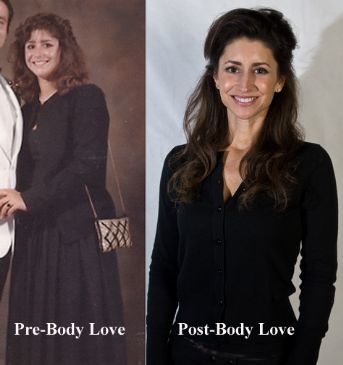 I have 13 pics in my gallery

Awards


I'm Lily Hills, the co-host of SparkPeople Radio
Hi, I'm Lily Hills, the co-host of SparkPeople Radio. Each week my best friend Karen Hudson and I bring you the best of what SparkPeople has to offer in an hourlong podcast. Our goal is to be your "wing girls," supporting you in reaching your every health and fitness goals! Oh and your happiness goals too :) Those are just as important !

More about SparkPeople Radio.

Best friends, authors and empowerment experts Lily Hills and Karen Hudson are the energetic and ...
Hi, I'm Lily Hills, the co-host of SparkPeople Radio. Each week my best friend Karen Hudson and I bring you the best of what SparkPeople has to offer in an hourlong podcast. Our goal is to be your "wing girls," supporting you in reaching your every health and fitness goals! Oh and your happiness goals too :) Those are just as important !

More about SparkPeople Radio.

Best friends, authors and empowerment experts Lily Hills and Karen Hudson are the energetic and inspiring hosts of SparkPeople radio—and SparkPeople members. This lively duo delivers a weekly mental tune-up as they bring you an hour of SparkPeople Radio that is enlightening, empowering, and entertaining
SparkFriends

SparkTeams

Interact with SPARKRADIOLILY





Recent Blogs:

Profile


Member Since: 3/15/2012

SparkPoints: 1,542

Fitness Minutes: 3,609

My Goals:
As your radio "wing girl" I hope to be one of the voices you turn to for encouragement, inspiration and the information you need to be happy and healthy....every single day of your life.

My Program:
I do a morning ritual where I think of 10 things I'm grateful for first thing, which always makes the day start off on a more positive note. I fill a pitcher full of water (this is new) and cut fruit into it and drink it all day long (cantaloupe is a delicious alternative). I get out of my house, outdoors as often as possible. I move my body actively at least 5 times a week whether it's Yoga, interval training on the beach, tennis, ping-pong or biking.

I choose think the best of everyone who crosses my path, including myself.

I try to choose the freshest, healthiest foods available because I see my body as my ally and most precious asset.

I do one thing every day that I find fun...because I never know if this day is my last day.

Personal Information:
I am a healthy weight life coach, self-empowerment workshop leader, award winning author, motivational / inspirational speaker and the Co-host of our brand new weekly radio show, SparkPeople radio.

I battled a hugely compulsive relationship with food for close to fifteen years now I don't think about food unless I'm really truly hungry. It feels like a triple miracle! I'm so incredibly grateful that I have become passionate about educating others on the fact that accepting, appreciating and honoring our bodies is critical to achieving our healthiest and most ideal weight. I know from experience, that if you learn how to listen to your body and master your mind, you will master your weight.



Other Information:
I have hummingbirds that live in my backyard that fly down every day to greet me, and sometimes land on my finger and let me feed them from a little tube feeder...I'm not kidding.

Check out the link below!

Profile Image