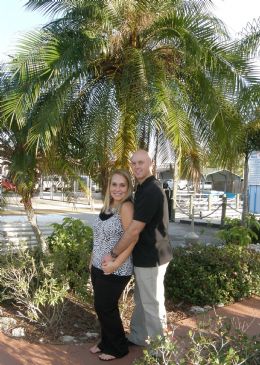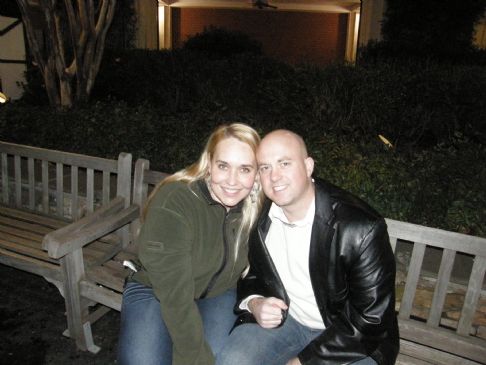 I have 41 pics in my gallery

Awards

"Motivation is what gets you started. Habit is what keeps you going."
I'm 29 years old, married to a paratrooper in the Army. We've been married for six years and they have been the toughest years and also some of the best. We are still learning about each other, and learning to live , AND EAT, together. We have both struggled with weight most of our lives, but we are trying to help each other now to gain health, and lose weight. EVERY DAY is a struggle.



MY STORY:
Being born in Russia,...everything in my life has pretty much ...
I'm 29 years old, married to a paratrooper in the Army. We've been married for six years and they have been the toughest years and also some of the best. We are still learning about each other, and learning to live , AND EAT, together. We have both struggled with weight most of our lives, but we are trying to help each other now to gain health, and lose weight. EVERY DAY is a struggle.



MY STORY:
Being born in Russia,...everything in my life has pretty much revolved around the kitchen table. Even homework was done at the table. I was around 7 when I moved to the US, but all the Russian traditions/morals/values I was brought up with as I grew up here in America. I was never FAT when I was little...but growing up with "anorexic looking" cousins, I was always compared to them, and I was chubby, compared to them. You could pretty much say I was the "fat" cousin/child in the whole extended family. Even my older sister (who was not even CLOSE to being overweight) was compared to one of our older cousins, who I swear ate ALL THE TIME....but would never gain an ounce. Anyway...I didn't care about my weight until I was about in fifth grade, when boys in school would say "moo" when I wore a black sweater that had white spots all over it. I think I only wore it once more (at home) after that and then threw it in the garbage can so that my mom wouldn't try to pick it out and make me keep it.
I never had problems making friends, I was always a nice kid in school, teachers loved me, I even hung out with some of the "popular" kids in school....but because of my weight, I never truelly fit in, and kept to myself outside of school (well ok, that and my parents were EXTREMELY STRICT!!!!) I was not allowed to go to friends houses, no parties, and never went to prom. I think in a way, that didnt help me much with my weight issue. My parents (and aunts and uncles) ALWAYS criticized my weight. I was never good enough. I either lost TOO much weight, or I had gained weight and I should REALLY watch what I eat because those pants are getting tight. UGH!!!!!!!!!!!!!! I was never good enough. Even when I was a normal size (140 lbs when I was 17) I don't think they ever told me I looked great. It was always "you can lose another 5 lbs, JUST five pounds, and you would look GREAT."
Through junior high I watched my older sister try out one CRAZY diet after another....I swear she was like 125 lbs and 5'4. THATS NOT FAT!!!! But both our minds were screwed up from all the remarks we would get from family...and I guess we were trying to impress them in a way to show that we CAN be thin....by their standards anyway.

Freshmen year in high school...I was in that phase where I would get a HUGE crush on a guy and I would lose all interest in food and anything else. I had joined the drama club and a guy (I think the first guy ever) told my friend that he had a crush on me. He was cute too....so there went all the food. I lost weight dramatically. I was at my thinnest at 5'3 138 lbs. I didn't eat anything, just drank water/tea/juices. It was crazy. I was not allowed to date....so my crush on the guy would pass....and I would gain weight.
I played volleyball all throughout high school so that helped me stay adound 145-150lbs until senior year where I had reached 160. This was when I started waitressing at this Greek restaurant, breakfast and lunch place, and I would get the meals for free! Bad idea. But I loved working there. It was walking distance from my house and it was my escape on the weekend from being at home with the parents. I would meet all sorts of people, some that I am still in contact with. And ofcourse...all the free food.

I started college (commuted from home)...and things happened. I was on a really hectic schedule. I went to school full time, worked full time at the restaurant (weekends and on days when I wasn't at school), and also worked evenings at the library in town (also walking distance but I drove because I was exhausted by the end of the day). At this time I was around 160- 165lbs.

I met a guy online through match.com and all the extra time I had from work and school was spent driving out to his place (he lived 40 mins away ). I was crazy about him.....but I don't think we were ever on the same path in life. My parents decided to move because of certain things that happened in Rhode Island (extended family issues..) and so we headed down south to North Carolina.

By this point I had reach 170 lbs...and I wasn't trying to lose it. I started working at New York and Co. and got all my clothes at employees discount. I was getting new clothes (size 12) almost every week. I had a huge wardrobe and I loved how everything fit me. I was actually happy at the size I was then.

I started a full time job at a law firm and still maintained around 170...but steadily gaining to 175. Then I met my husband. We dated for about a month and he got deloyed to Afghanastan. So at that point I went on the low-carb (South Beach Diet) and went to 163lbs, a size 8-10 in clothes. But as soon as he came home, I went back up to 175lbs.

We dated for a year after that and I steadily gained weight again...A month before his second deloyment we got married at the courthouse....and in the next month I gained 10 lbs...reaching 190lbs.
While he was deployed I went on the South Beach Diet again (because I knew it was fast and it worked!) and went down to 164lbs. But Matt's deployment was extended 3 different times (making it a 15 month tour) and I slowely lost interesting in the low carb eating. So I gained weight,....and stayed at 173lbs until he came home in February 2008.

February 2008- LOTS of changes.
My husband comes home....We start living together for the first time!! (I lived with my parents to save money for a house....and I moved out to Fayetteville half way through his deployment so I can find a job and a house- which I did!)

So here we are....together....happy....and FAT! But I'm done with the South Beach Diet and the low carb junk...I want REAL food, but I need to learn to eat correctly. I don't want to lose weight to impress someone, or to get someone elses approval. I want to do it for me. To feel good whether I am with my husband or without. I'm sure he will be deployed again soon....but I don't want to wait until then to start a "DIET".

I want a lifestyle change.



Weight Tracker (Since the beggining of the Biggest Loser contest at work):
10/18/10 - 237.6 (beggining weight, I drank ALOT of water so that I would lose a bunch on my first weigh in.)
10/25/10 - 229.0 (see! 8 lbs down...most water weight =)
11/1/10 - 225.2
11/8/10 - 222.2
11/15/10 - 220.2
11/22/10 - 218.6
11/29/10 - 214.6 (Thanksgiving week and I still lost!)
12/6/10 - 213.4
12/13/10 - 212.0
12/20/10 - 208.0 (WOW 4lbs!! Being sick helped, I'm sure!)
12/27/10 - On vacation- no weigh-in.
1/3/11 - Did not weigh in because I was really bloated.
1/10/11 - No weigh-in
1/14/11 - FINAL WEIGH IN FOR CONTEST AT WORK
*Weighed in at 200 lbs!!!!!!*
SEE MY BEFORE AND AFTER PHOTOS.
1/30/11 - 206.6 (took a "break"...not getting back on track!!)
SparkFriends

SparkTeams



My Ticker:
Pounds lost: 0.2

Interact with SPARKLE987_8






Recent Blogs:

Profile


Member Since: 1/12/2007

SparkPoints: 6,025

Fitness Minutes: 1,749

My Goals:




My Program:
**LOTS of water....I'm cutting out the diet soda

**Smaller portions, and snacks...and don't eat anything late at night!!!

**Staying at 1200 calories a day.

**Working out every morning before work. I am working out to TurboFire/TurboJam/ and HipHop Abs.

Personal Information:
Originally from Russia, moved to US in 1989, lived in Rhode Island for 16 years and moved to NC with my parents and am currently living in Fayetteville, NC with my husband, Matthew.

Other Information:
~* Sometimes I feel like a fish with no water.*~


" Your biggest challenge isn't someone else. It's the ache in your lungs and the burning in your legs, and the voice inside you that yells "CAN'T", but you don't listen. You just push harder. And then you hear the voice whisper "can" and you discover that the person you thought you were is no match for the one you really are."
--- Author Unknown



Profile Image